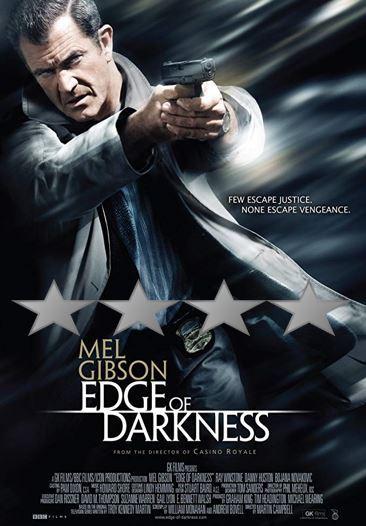 Director: Martin Campbell
Writer: William Monahan, Andrew Bovell (Screenplay) Troy Kennedy-Martin (Original Television show)
Starring: Mel Gibson, Ray Winstone, Danny Huston, Bojana Novakovic, Shawn Roberts, David Aaron Baker, Jay O Sanders
Plot: As homicide detective Thomas Craven investigates the death of his activist daughter, he uncovers not only her secret life, but a corporate cover-up and government collusion that attracts an agent tasked with cleaning up the evidence.

Tagline – Few escape justice. None escape vengeance.
Runtime: 1 Hour 57 Minutes
There may be spoilers in the rest of the review
Verdict: Tense Crime Thriller
Story: Edge of Darkness starts when Craven (Gibson) get to spend his daughter Emma (Novakovic) only for an unknown gunman killing her on his doorstep, Craven being a homicide detective isn't allowed to investigate the case for legal reasons, so he decides to go against the law in his search for the murderer.
The early signs make it looks like Craven himself was the target, but it soon comes to light that it might be Emma's work for a government company run by Jack Bennett (Huston) that might have made her the target and the deeper he digs the more he learns about his daughter.
Thoughts on Edge of Darkness
Characters – Craven is a respect homicide detective, everyone in the force knows just how capable of solving a murder he can be, but when his own daughter is murdered, he starts to go against the law to figure out who and why she was murdered. He will not stop at anything to locate the truth and take out the people that murdered his daughter. Jedburgh is an English man that will help Craven fill in the gaps, while trying to keep him away from the answers, he has been hired to make sure the investment stays safe, without building up a body count. Jack Bennett runs the company that Emma works for, he knows how to answer questions to keep the press happy, while keeping the shady operations under wraps. Emma is the daughter that Craven is delighted to spend time with once again, only she gets murdered and it is her life before this meeting that we get to see her in.
Performances – Mel Gibson might well have had his problems in Hollywood, but when it comes to crime thrillers, he is in his element always shining in these roles without ever looking out of place, and demanding the screen whenever he steps on screen. Ray Winstone is great in his role, which only seems to be around for the calmer or criminal sides of the film. Danny Huston is an actor that can play a villain in his sleep and this is no different, he brings the smug figure to life here. Bojana Novakovic is great in her smaller role which doesn't need to get much more screen time to add to the story.

Story – The story here follows a homicide detective that starts to investigate the murder of his daughter only to find himself in the middle of a much bigger conspiracy that puts his own life in danger. This story starts off looking like it is going to be a revenge like movie because of how the first murder happens only to become a big conspiracy movie that offers up plenty of miss-direction as we lead to the truth. Any story that can keep you guessing and let try to figure out the ending yourself is an entertaining watch, with the outcome not even needing to be spoon fed to us either. This might well be a remake of a television show, but it plays into the modern ideas and works with how the conspiracy could be relevant for today's climate.
Crime/Mystery – The crime side of the film starts by just looking like a murder, it soon dives into cover ups, conspiracy and secret groups which shows how the government might go about trying to cover up a secret. The mystery in the film comes from just how the conspiracy keeps managing to unfold to expose more truth about what Emma was involved in.
Settings – The film uses the Boston setting to show how many crimes have been committed in this stricter state which does show us just how big of a conspiracy needs covering up.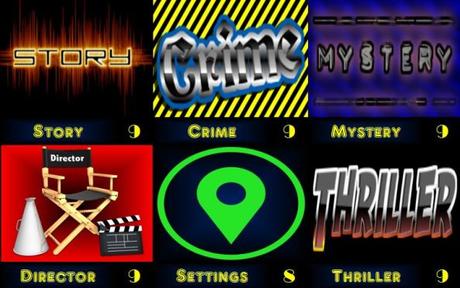 Scene of the Movie – Riverside meeting.
That Moment That Annoyed Me – It would have been nice to see more of Jedburgh.
Final Thoughts – This is a wonderfully intense crime thriller that does keep you guessing throughout the film, we get strong performance throughout and a story that has been modernized without looking out of place.
Overall: Hugely entertaining crime thriller.
Rating

Advertisements