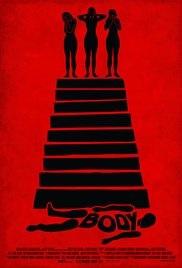 Director: Dan Berk, Robert Olsen
Writer: Dan Berk, Robert Olsen (Screenplay)
Starring: Helen Rogers, Alexandra Turshen, Lauren Molina, Larry Fessenden
Plot: A night out turns deadly when three girls break into a seemingly empty mansion.
There may be spoilers the rest of the review
Verdict: Interesting Thriller
Story: Body starts as three friends Holly (Rogers), Cali (Turshen) and Mel (Molina) who are on a girls night including drinks, drugs and partying on Christmas, the night ends up taking them to Cali's Uncle's mansion.
When it turns out the house isn't belonging to who Cali claimed they get a visitor searching for the intruder but the accident finds him falling down the stairs and the girls needing to figure out a way of covering up the accident.
Thoughts on Body
Characters/Performance – Holly is the quiet girl with the most promising future of the three, Cali is the popular friend that always gets the other two in trouble who believes she is every boys dream. Mel is the friend from the respected family that finds herself in the middle of all the decisions the two need to make. It would be fair to say these are not the best people in the first place which struggles to make us care about them.
Performance wise, the three girls all do a solid job through the film but we are left still not caring about the characters they are playing.

Story – The story follows three friends who start with one illegal action which spiral out of control as we get to see the true actions of these people. This is a good character study in places but it does just end up falling into the problem as we don't care about characters involved.
Crime/Thriller – The crime side of the story shows us what the characters would be getting up if they were in a situation the girls find themselves in.
Settings – The film takes part inside one house which works for the story as we are left to see what the characters do to overcome the problem.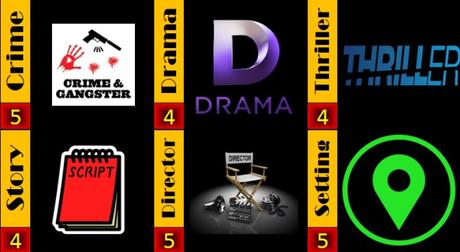 Final Thoughts – This is a good character study but doesn't make you care about the characters involved in the story.
Overall: Clever attempt at a character study.
Rating

Advertisements