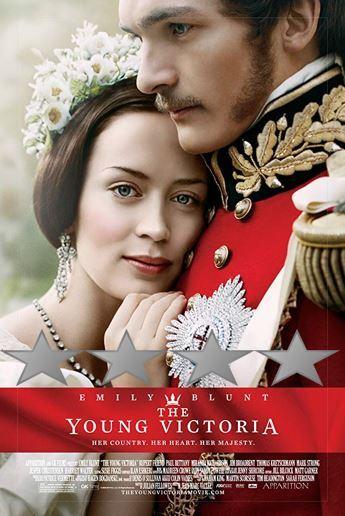 Director: Jean-Marc Vallee
Writer: Julian Fellowes (Screenplay)
Starring: Emily Blunt, Rupert Friend, Paul Bettany, Miranda Richardson, Jim Broadbent, Thomas Kretschmann, Mark Strong
Plot: A dramatization of the turbulent first years of Queen Victoria's rule, and her enduring romance with Prince Albert.

Tagline – She was the queen of an empire, but her heart belonged to one man.
Runtime: 1 Hour 45 Minutes
There may be spoilers in the rest of the review
Verdict: Beautiful Biopic
Story: The Young Victoria starts as young Victoria (Blunt) has been guarded from the world, knowing she will be next in line for the throne, Sir John Conroy (Strong) has been trying to get her to sign a regency order, meaning he would become king until she came of age, only for Victoria to refuse. We follow her 17th year as she starts meeting suiters for her husband, Belgium's Prince Albert (Friend) being the prime candidate.
When King William (Broadbent) dies, it places Victoria in the position of Queen of England, Lord Melbourne (Bettany) must try to guide her in the decisions that she may face, while Victoria and Albert stay in contact through letters, that shares their love.
Thoughts on The Young Victoria
Characters – Victoria was raised to become Queen one day, forced to follow strict rules including walking down stairs holding somebody's hand and sharing a bedroom with her mother. She is always under pressure about signing a regency, only to refuse because she knows that one day she will become Queen, she wants to make her rule, her own, which sees her wanting to pick her love, instead of following the rules the rest are trying to place for her. Prince Albert is the son of King Leopold of Belgium, the two fall in love and know that their union will keep the countries together stronger. Lord Melbourne is the advisor to Victoria, he has his own agenda which he wants to put into place, making him a danger figure in her connection to the common people of England. The Duchess of Kent is the mother of Victoria, who has been following the rules to protect her daughter and stuck following whatever John Conroy says.
Performances – Emily Blunt shines in this leading role as the young Victoria, she brings the grace and determination to change the country through with her performance which you could believe the real Victoria doing to Britain. Rupert Friend as Prince Albert is wonderful too as he shows us the one person that would truly stand up against the Queen as many others would be in fear of her. Paul Bettany and Miranda Richardson round off the main cast as they both are great in their roles through the film.

Story – The story follows the firs year that Queen Victoria was on the throne, we see how she had to learn quickly with how the politicians would try to sway her, meet a husband and try to help sort out a country with big divides between the upper class and the lower class. We see that even at a young age she was able to make these decisions to bring Britain forward and mark herself down as one of the most important leaders the nation ever saw. After becoming a fan of The Crown this was an easy story to step into as smaller moments made sense, if you don't know certain historic rules the Queen must follow, you might not get why certain scenes in the film happen.
Biopic/History/Romance – This movie shows us how important Queen Victoria's reign was, we might only follow around a year, but she wanted to start making changes early on which will later become her legacy, the romance that she goes through shows how the Albert came into her life and showed her, they could rule together if they challenged the rules they believed to be wrong.
Settings – Each setting used in this film feels like the true settings we would see the royals living in, each one shows just how they could be living in the upper class, with the set design showing the beauty within the buildings.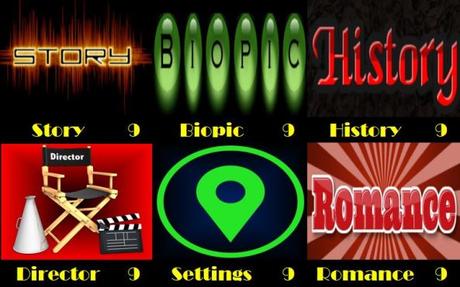 Scene of the Movie – The ride around town which changed everything.
That Moment That Annoyed Me – We do have certain rules that never get explained, which people might not understand.
Final Thoughts – This is a beautifully shot biopic that shows us the first year's reign of Queen Victoria, the difficulties she faced and how she overcame them all.
Overall: Must watch historical drama.
Rating

Advertisements