ABC Film Challenge
Anticipated for 2019
D
The year 2018 is coming to a close and it is time to look ahead to the new year, through December the subject is the films I am looking forward to seeing, hopefully I will be able to select one film for each letter even if we dive into actors, directors or themes. Join in if you want and let's get this conversation going about the next hopefully wonderful year in film.
Detective Pikachu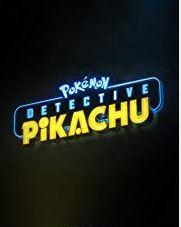 Stars – Ryan Reynolds, Suki Waterhouse and Bill Nighy
Synopsis – In a world where people collect pocket-size monsters (pokemon) to do battle, a boy comes across an intelligent monster who seeks to be a detective.
The Main Reason I Want to See It – Ryan Reynolds seems to be able to make anything work, this looks like one that could become enjoyable without being great, Pokémon was a large part of my childhood, so a movie will only bring back the memories.
Release Date (UK) – 10th May 2019
Advertisements