ABC Film Challenge
Anticipated for 2019
C
The year 2018 is coming to a close and it is time to look ahead to the new year, through December the subject is the films I am looking forward to seeing, hopefully I will be able to select one film for each letter even if we dive into actors, directors or themes. Join in if you want and let's get this conversation going about the next hopefully wonderful year in film.
Captive State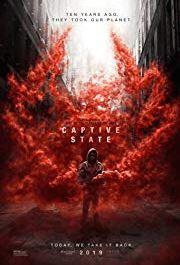 Stars – John Goodman, Vera Farmiga, Madeline Brewer
Synopsis – Set in a Chicago neighborhood nearly a decade after an occupation by an extra-terrestrial force, Captive State explores the lives on both sides of the conflict – the collaborators and dissidents.
The Main Reason I Want to See It – When it comes to the sci-fi genre we have seen nearly everything imaginable, we often get similar stories with different visions from directors, Rupert Wyatt bought us Rise of the Planet of the Apes, which was fantastic, this only looks like it could be something that makes us think and that can be enjoyed. The cast is only going to add to everything with John Goodman being one of the most much watch actors in the business today. The trailer only adds to the mystery with the threat looking like it has only just begun.
Release Date (UK) – 12th April 2019
The Curse of La Llorana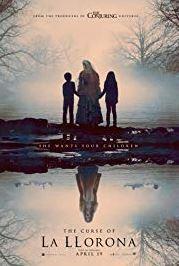 Stars – Linda Cardellini, Patricia Velasquez, Raymond Cruz
Synopsis – Ignoring the eerie warning of a troubled mother suspected of child endangerment, a social worker and her own small kids are soon drawn into a frightening supernatural realm.
The Main Reason I Want to See It – A horror movie with a strong cast well, I will be in whatever the case, I am always up to watch a mystery horror which does seem to have a reason for the hauntings, this might not be the best one of the year, but I will go in with an open mind and just look to enjoy the scares.
Release Date (UK) – 19th April 2019
Chaos Walking

Stars – Tom Holland, Cynthia Erivo, Daisy Ridley
Synopsis – A dystopian world where there are no women and all living creatures can hear each others' thoughts in a stream of images, words, and sounds called Noise.
The Main Reason I Want to See It – Doug Liman behind the camera only makes this film feel like a must watch, the concept is very interesting, with little being known about the whole idea other than what is above, this is one that I feel could be one of the most interesting surprises of the year.
Release Date (UK) – 1st March 2019
Crawl
Stars – Ross Anderson, Anson Boon, George Somner
Synopsis – A young woman, while attempting to save her father during a Catagory 5 hurricane, finds herself trapped in a flooding house and must fight for her life against alligators.
The Main Reason I Want to See It – This is another horror movie, this movie comes from Alexandra Aja one of the best horror directors around, we know he can bring us gore unlike anything we could normal deal with, the concept for this film does sound like one that will keep us contained which is always important for horror to truly shine.
Release Date (UK) – 2019 (no date set)
Advertisements