A River Life Smoke Guy pranced around us carrying burning coconut husks, readying us as sacrifice to the river crocs. Just kidding. It was to ward away the evil...mosquitoes, before we get fed to the crocs.
After getting smoked, our assigned River Life Guide made us wear lifevests before giving a lightning quick lesson on how to use a paddle. A few strokes of the paddle through the air then we were ready.
We gingerly got on our tandem kayaks lest we get fed to the crocs unceremoniously. I was the boss that night and let the guide do all the talking and rowing while I lay back and tried to see the moon and the fireflies through the gloom (I have very poor night vision and all the while I wondered how the guide could see through the murk).
I expected to see fireflies everywhere but, the guide explained, fireflies only flock to specific types of trees. So the guide slowly rowed to the firefly–magnet trees dotting the river while he explained about the area and how fireflies are indicators of a healthy and clean environment.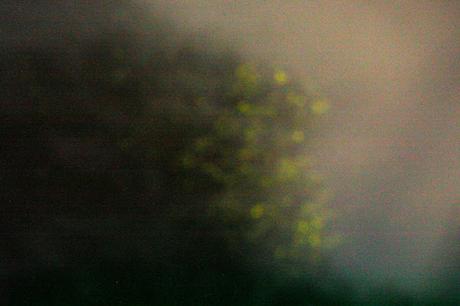 Super out of focus photo haha
It was a nice night for floating about and being lazy while looking at live little Christmas lights fluttering around trees (fireflies were the inspiration for Christmas light, so my guide said). But then the hour was soon up and we had to go back to the dock. I rolled on the dock in one piece. No scratches, no croc bites, no mosquito bites. Just a little soaked on the butt and a memory of darkness and a thousand flickering lights.
Abatan River Life0908 873 8304
Entrance fee Php 50
Boat Tour630PM / 730PM / 830 PM3 to 5 pax Php 600 per person6 to 10 pax Php 500 per person
Kayak TourAny time after 630PMSingle kayak Php 350Tandem kayak Php 500Guide Php 300


Bohol Bound

Bohol Local Hot Cold Spots: Canawa Cold Spring and Badiang SpringThe Usual Bohol Land TourTagbilaran Heritage WalkAbatan River Firefly Watching Tour (you're here!)Dumaluan Beach (soon)Dolphin Watching and Island Hopping (Balicasag Island and Virgin Island) (soon)