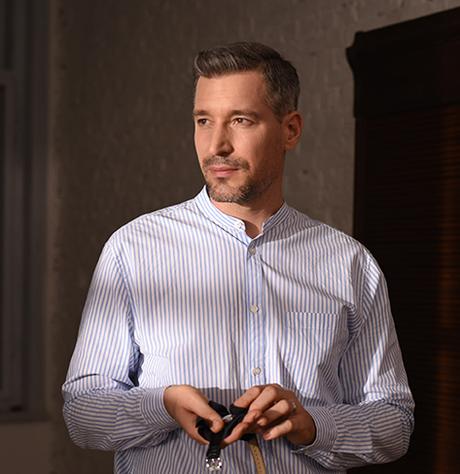 Aaron Becsei is a Hungarian watchmaker. He is the third generation of watchmakers in his family and is one of the people in the business who makes everything himself for his creations. He designs and manufactures all the parts he uses for his pieces: from the screws and bridges to the crowns and hands. He even makes the buckles.
His watches have a special feel of old elegance and are appreciated by many people. We wanted to learn more about him and his process and he was very kind to agree to give us answers to our questions.
Discover our exclusive interview (originally published in the Summer 2020 issue of InCompany by Attire Club)!
You come from a family of watchmaking professionals. What can you tell us about that?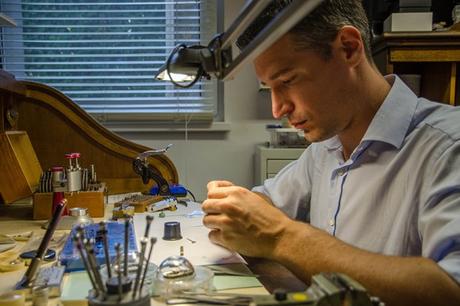 My father and grandfather were both self-taught watchmakers and very respected during their eras. During my childhood, I was surrounded by watches and clocks (my father still collects clocks and watches), which definitely influenced me to choose this path.
How did growing up in a watchmaking family influence your decision to become a watchmaker as well?
I loved watches and the stories about them, but, after secondary school, I had no intentions towards the watchmaking profession yet. However, after trying some techniques at my father's workshop, I fell in love with it and I learned the basics at his workshop and at the Budapest Watchmaking School. When I got my diploma in Mechanical Engineering, I decided to combine my passion with my studies and started to design and develop new parts for old or broken timepieces.
How did you learn to make watches?
I learned the most from my father and some basics from the Watchmaker School. After deciding to do it as a profession, I started to self-teach myself and gather information from the internet, from books, exhibitions and other watchmakers.
Where do you find your inspiration and how would you describe your aesthetic?
I visited several watch and watchmaking museums all over Europe with my father in my 20s. Those antique timepieces inspired me to make my own creations. Their aesthetic and the exceptional mechanical solutions impressed me - for the rest of my life... And I try to find the balance between the neutral/pure and the unusual/eye-catching solutions. My watches are classic, but feature some unconventional shapes and solutions.
What can you tell us about your watches?
I pay attention to the extra high-end finishing and the aesthetic appearance. But, since I develop my own movements, I must create extremely accurate parts. And, as I want to satisfy my customers, I make every time a different version of my models for the future owner - bespoke pieces only.
How have your watches been received? Who are your clients?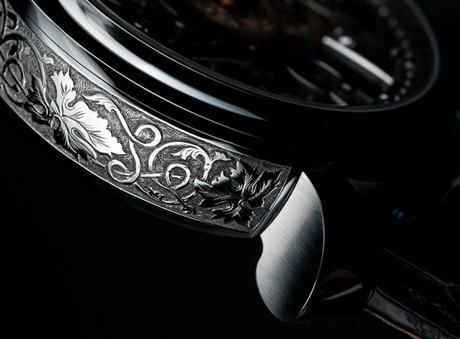 At this level of high-end watchmaking my work has been considered as masterpieces both artistically and mechanically. My watches may have unusual shapes and solutions, but at the same time, they are wearable and have an elegant appearance. These are interesting for the collectors. I have customers from all around the world. They are collectors with high-level standards.
What do you see changing these days in the world of watches, what do you think will be the next big thing in the future?
I think artistic, bespoke, hand-finished pieces will be more respected, as the time and their creation costs will be more valuated. And also, I think people will pay more attention to the value of something and not so much to marketing texts...
Fraquoh and Franchomme
P.S. We want to hear from you! What do you think of Aaron's watches? How would you wear them? What type of watches do you like? Share your feedback, questions or thoughts in the comments below! For more articles on style, fashion tips and cultural insights, you can subscribe to Attire Club via e-mail or follow us on Facebook, Twitter or Instagram!