Today's A Year in Photos is going to focus on my exploits into the world of editing.
Regardless of how you do it, editing a photo can transform it from being dull and a little pointless into something teetering on the boarders of art. Well, I don't think I'd go as far as calling mine 'art' (far too strong a word), but they certainly are considerably less dull than before.
Photo number one is the newest shot that will feature this week, coming from only last week. It was the last photo in Edinburgh – Wandering at the Weekend from the 12th October, a post about how taking photos helps the dullness of shopping. The building in the photo is West Register house in Charlotte Square – which is a fairly impressive building by its self – but I deemed the photo a little too dull before as it seemed a little flat. The sky was gray and overcast, the stone could only really be described as stone-coloured (proper wordsmith I am…) and unexciting. I think the editing worked really well and you'd never know it was threatening to rain when I took it.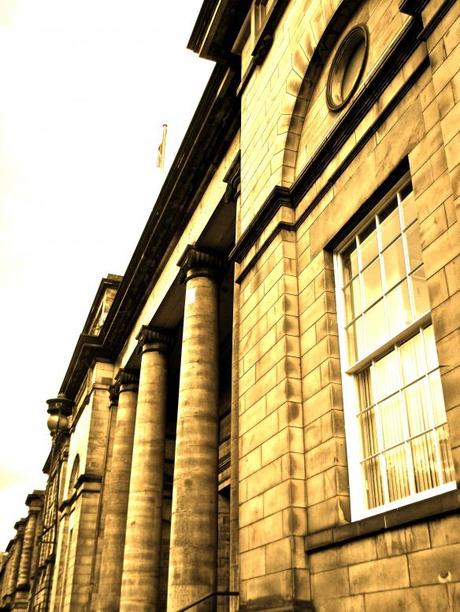 The second photo was taken back in August when I was unemployed and bored beyond belief. It comes from a post on the 21st entitled Photos in the Garden, which was basically me going around my back garden taking photos. It is off my older brother and I's old garden swing which is slowly rusting away and looking a little less loved than it once was. The original was quite good, but I had little else to do that day, so I decided that a little enhancing wouldn't do it any harm.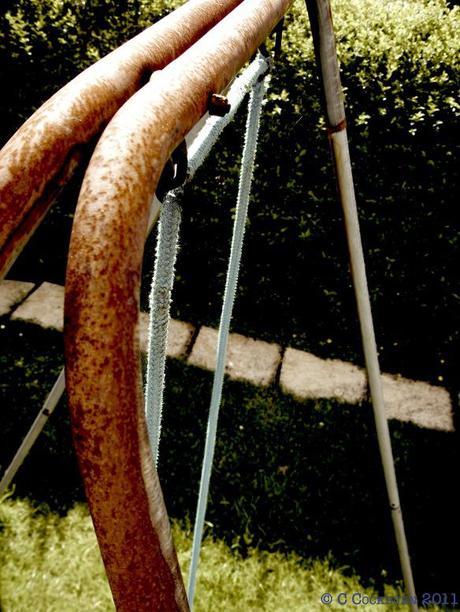 And those are today's A Year in Photos, what did you think? Editing photos can sometimes be very controversial (mainly if undisclosed), but I think it lifts these two photos from what would otherwise be quite dull images. Tomorrow's theme is going to be 'The Two That Don't Fit', so check back tomorrow to find out what photos not even I could find a tenuous connection between.
Cr