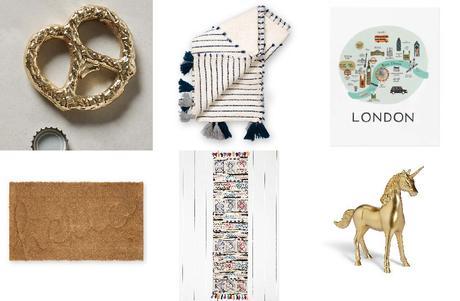 interiorsthe shopping edit
A Winter Homeware Wishlist.
10.11.16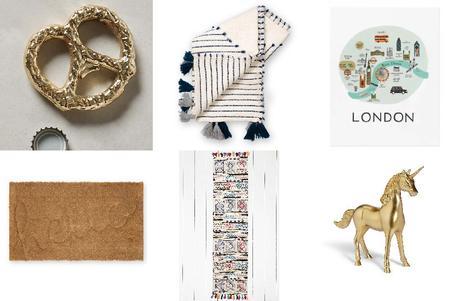 Cute additions for your home this winter.  
To begin our week, my boyfriend and I ventured into the glorious paradise that is
H&M Home
in the search of
round beach towels
for our holiday. (Talk about last minute, we fly on Saturday!) Whilst we didn't find any - I ordered one from their website on the spot though, and there's 10% off home products as well as free delivery! Use the code
6090
- we
did
have a whale of a time perusing their homeware, particularly the wintry goods and the new children's range. So damn cute.
I'm a huge fan of nesting and even more so now that I'm happily settled back in the uber chill (literally) land of England. I've spent the past two winters abroad and so this year's feels particularly chill against my skin. Perhaps a little too much eh, I considered investing in a bloody balaclava when we were watching Victoria Park's fireworks display on Sunday night!
Just how cute is the pretzel bottle opener (£8) from Anthropologie? It's totally a novelty option but also kinda necessary for the home. Gosh darn it, it's just really cute. If there's one thing that Harvey and I excel at, it's a cosy night in.
We're just hermits, okay?
I'm besotted with this chevron throw (£75) from the one and only Oliver Bonas. So dreamy.
I think winter is the time of year where ornaments and 'random decor shit' really comes into play. I mean, anybody that knows me IRL will tell you that I'm a proud collector of anything and everything and I adore these gorgeous antique brass ornaments from Marks & Spencer of all places. A tiny bit festive and a whole lot 'me'.
We also adore wandering through the John Lewis home section, planning our dream kitchen and how it'll have plenty of gadgets, beautiful glassware and a dreamy coffee machine. Oh and a red wine carafe of course. We spied these adorable iridescent glassware sets (£36) on Monday and, instantly, onto the wishlist they went!
Tell us, what're you coveting for your home lately?