Emma and Stephen's wedding over at the beautiful stone barn wedding venue that is Hyde Bank Farm near Stockport was such fun to film. I can't deny I wasn't a little anxious before their day as I'd gotten on great with Emma but Stephen wasn't keen on being filmed at all so we spent time trying to find a nice middle ground to keep everyone happy. I always say that it's better to have as much of the day filmed as possible, even the bits you're not sure on like the morning prep, because after the day at least you can cut it out if you hate it but you can't go back and film it again. Thankfully he allowed my assistant in for a little while and I'm pleased to say we finally won him over…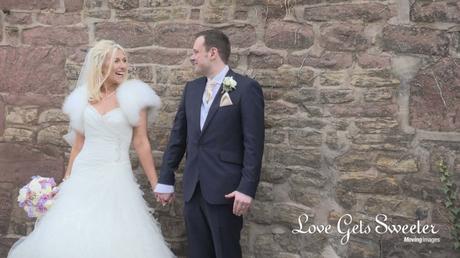 Click here to read more and see their wedding highlights film
I started the day with the girls at The Village Hotel in Ashton-Under-Lyne. Everyone was in good spirits and I felt like I was one of the bridesmaids when I stepped in to help everyone get dressed! A W Photography arrived to get some photos of them getting ready before heading over to meet the boys and my assistant at St Michaels and All Angels Church in Hyde. The wind was picking up and swirling around this historical church high on it's hill, guests tucked themselves inside as soon as they arrived and eagerly awaited the arrival of the beautiful bride.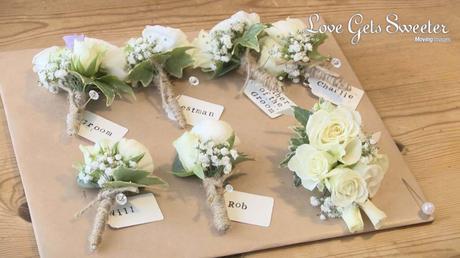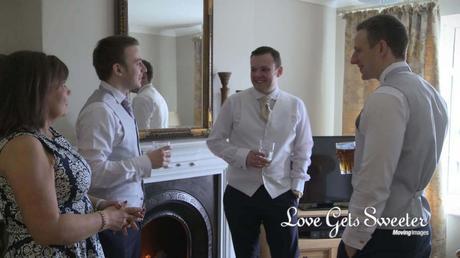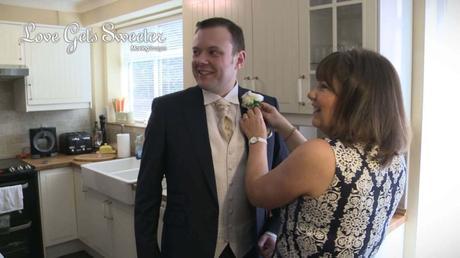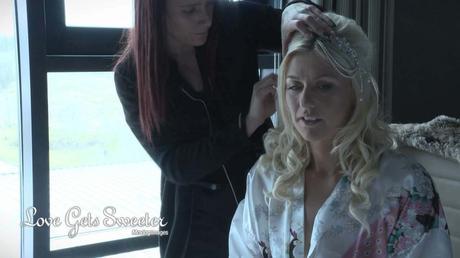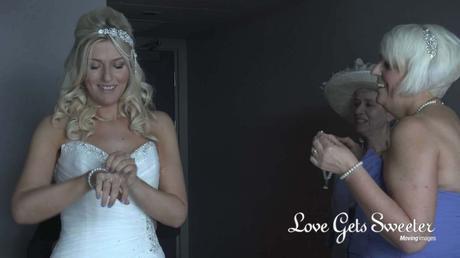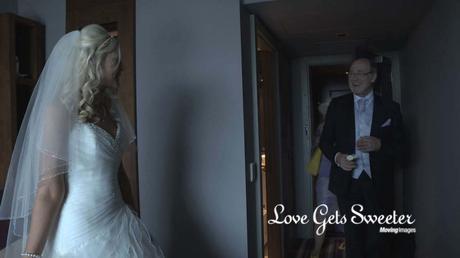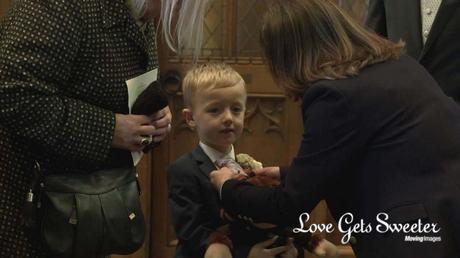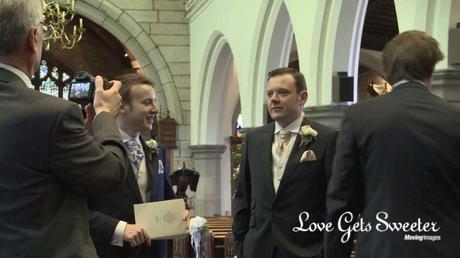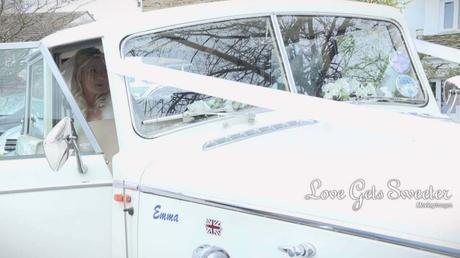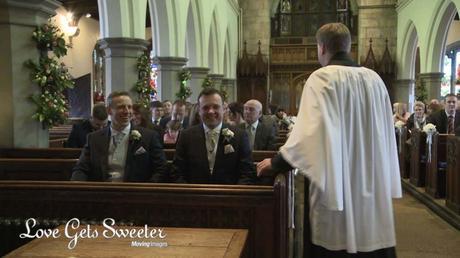 One of my favorite moments was seeing their son Charlie's face when he saw his Mum for the first time. He looked so excited. They were soon ready to walk down the aisle, including Monkey who was in charge of the wedding rings and walked down with Charlie first.The church ceremony went without a hitch and the happy couple were soon making their way back down the aisle as husband and wife. The wind soon welcomed them as they stepped outside and I had to give Stephen a quick lesson on how to control that fabulous veil! A few photos and a very windy confetti shot were next before the windswept couple made their way to their wedding car to travel to Hyde Bank Farm for their wedding reception.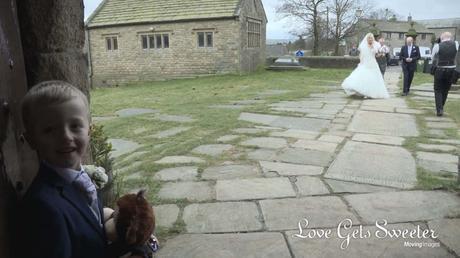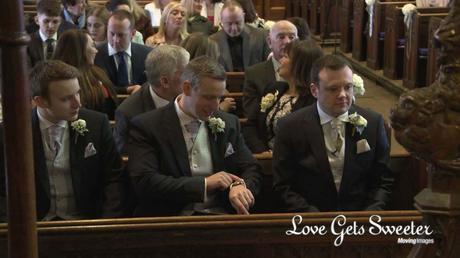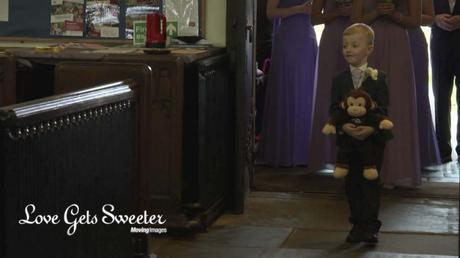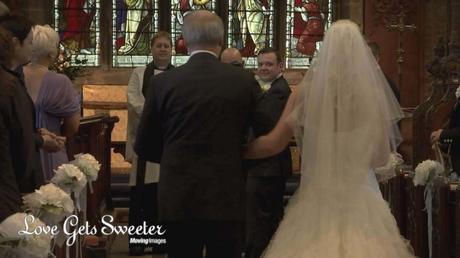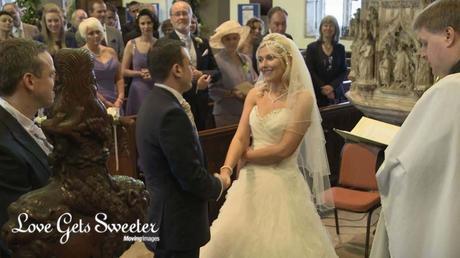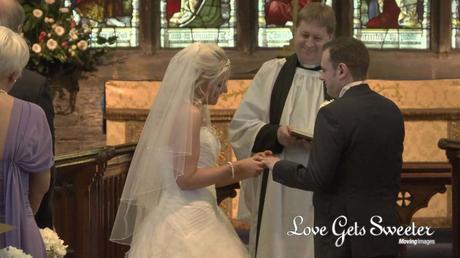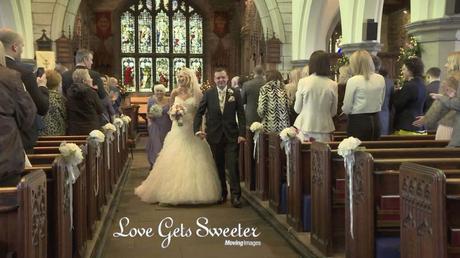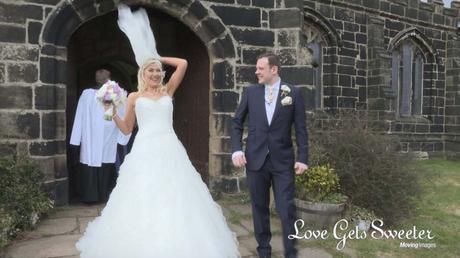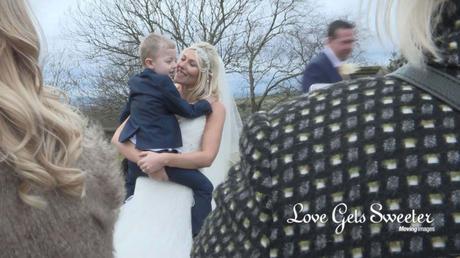 It was trying it's best to rain but guests still made their way outside to pose for some family portraits and the main wedding group shot. The bride and groom then nipped out to get a few couple portraits before being ushered upstairs in to the barn for their wedding breakfast. The Best Man did a good job of announcing them in and guests filled the room with cheers. I loved the little details they'd included in their wedding breakfast room, my favorite being the little gold chocolate bunnies as favours for guests in honor of it being Easter.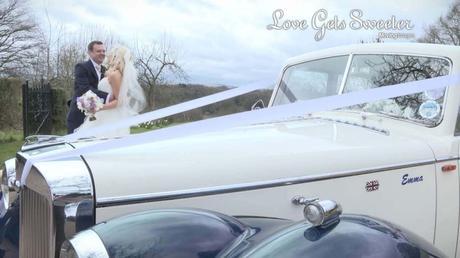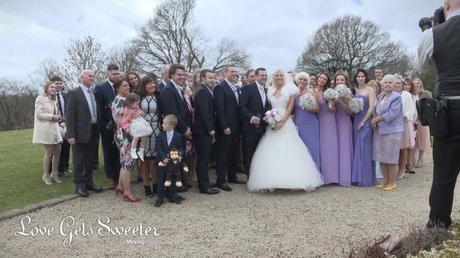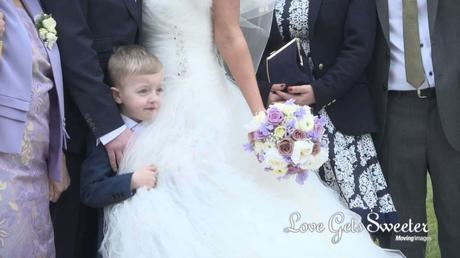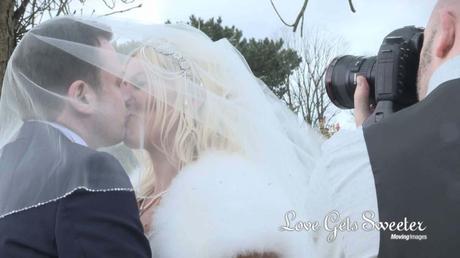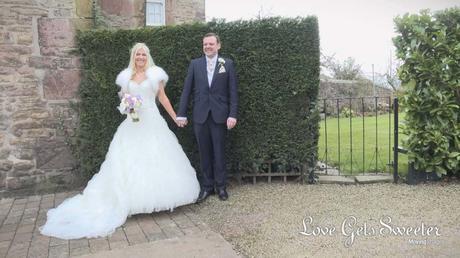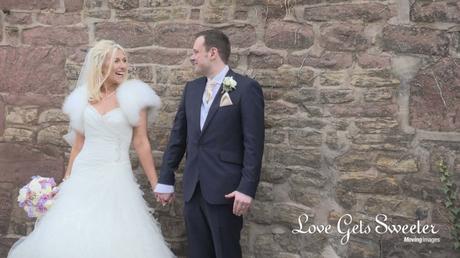 After the meal guests were treated to some heart-warming and funny speeches. I love hearing the funny stories people are willing to share and the one that stands out here was when Stephen nearly burnt down his parents house whilst they were on holiday…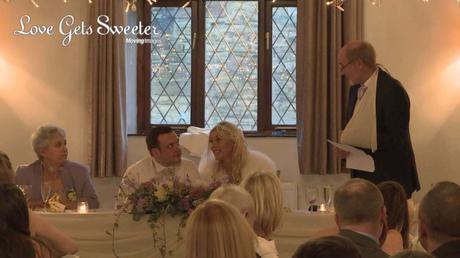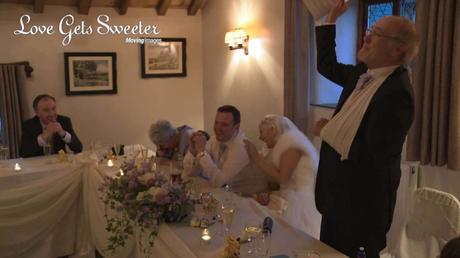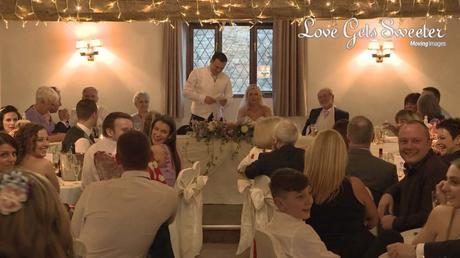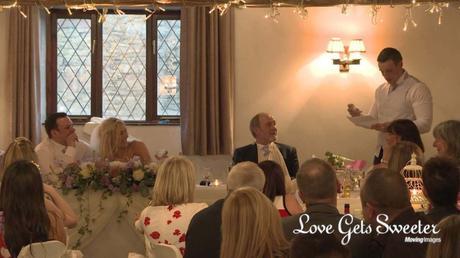 The couple nipped outside for some amazing sunset shots (and that fun group tractor shot) before heading back inside for their cake cutting and first dance as Mr and Mrs Jackson sang by their wedding singer, Just Matt. To finish it off before we left Emma and her bridesmaid even 'performed' a little number I believe they know from their teaching, you could easily spot the other teachers in the room who were dancing and singing along too!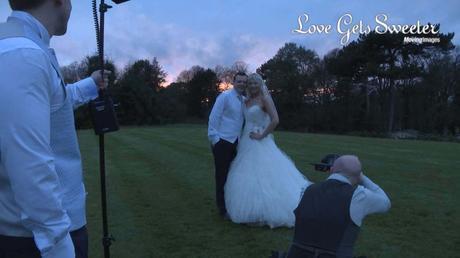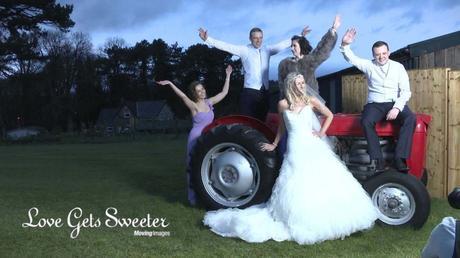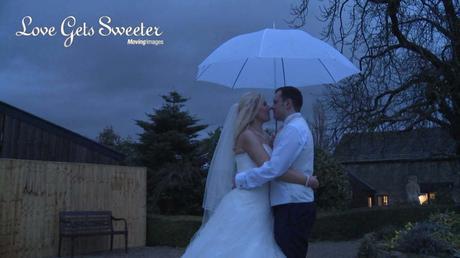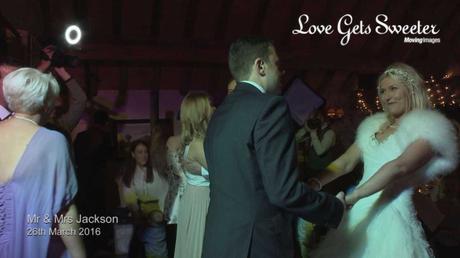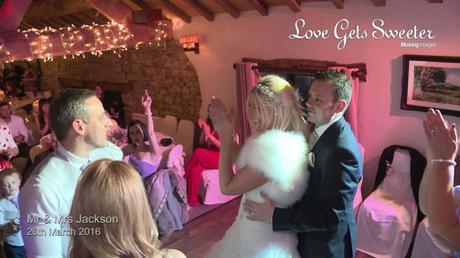 I had an amazing day filming their wedding and I'm so pleased Stephen liked us being there in the end and also loved the Highlights film. Hopefully he will love the longer Feature film as much…
Wedding Suppliers:
Wedding Church Ceremony – St Michaels and All Angels, Hyde (Cheshire)
Wedding Reception – Hyde Bank Farm, Stockport, Cheshire
Wedding Photography – A W Photography, Cheshire
Wedding Flowers and Room Dressing – Classy Rooms, Stockport
Wedding Dress – Once Upon a Bride, Hyde
Wedding Make-up – Chloe at Painted Ladies, Stockport
Wedding Hair – Emma Tibbet at Hairess Stalybridge
Wedding Singer/ Entertainment – Just Matt