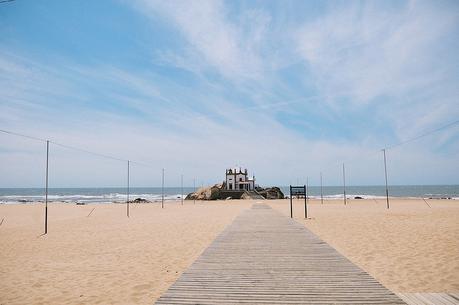 This is an unusual sight: an empty beach at Miramar. We'd just eaten a big lunch at the beach restaurant (check out their Pão de Ló de Ovar) under the bright sun, and noted that most people seemed content to stay under the umbrellas and gaze at the beach than be whipped by the wind. But it was my friend's last day in Portugal, and I wanted her to see Capela do Senhor da Pedra because it's special.
We were at the chapel last week — at night — with some other Canadian visitors who wanted to take some tripod shots of the sky. We've been there at night before; the lights were always on and I was expecting the same, but for some reason the chapel lights were completely off. It was so dark I could barely see Ice the Dog (who is practically reflective at night), and the chapel was nearly enveloped by darkness. It was… spooky. But that may be because I know its history, which I wrote about for Air Transat's blog in 2015:
http://www.airtransat.com/experiencetransat/miramars-breathtaking-miracle-chapel-in-porto-portugal/
During the day it's not anywhere near as spooky, but it was a bit odd (Apocalyptic, even) to see Miramar empty on a sunny day.
Nevertheless, I take photos of the chapel in all seasons, in all weather, and it remains one of my favourites in Portugal.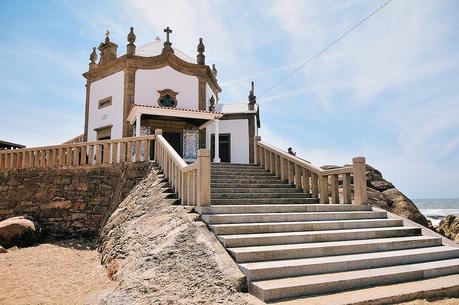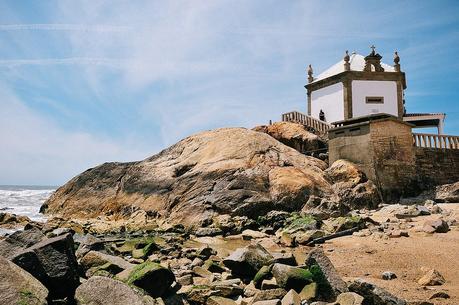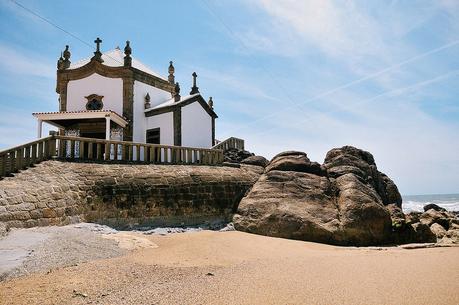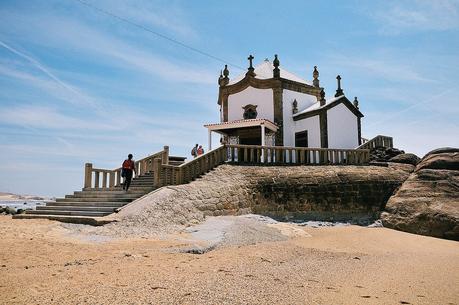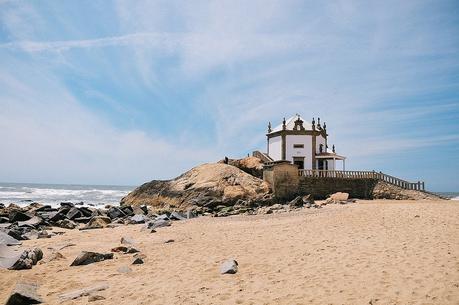 Of course, I had to post a few pictures of the two intrepid souls who went to the beach and into the water, despite the wind. Bravo!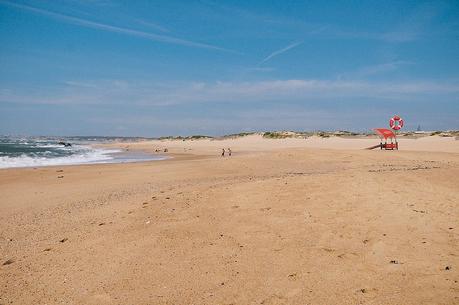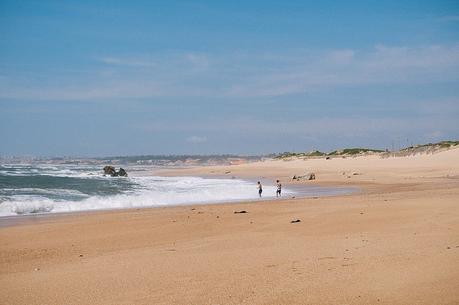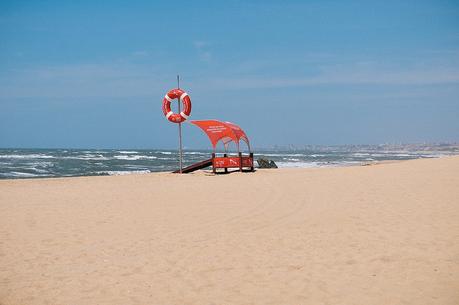 June 3, 2017
Album: Portugal [Spring 2017]