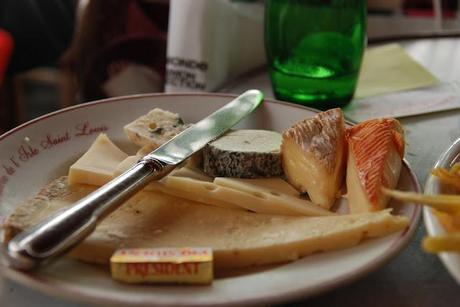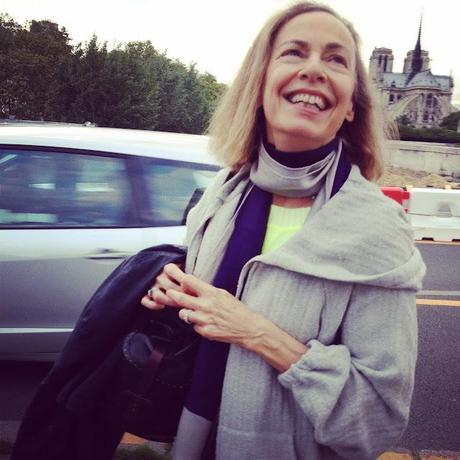 I'm good at shopping. This I know. What I learned in Paris, however, is that I'm even better at shopping in Paris. If you read my blog, you'll know I'm obsessed with Bensimon sneakers and Isabel Marant…well, turns out they are literally next to each other on the Rive Gauche in the 6th arrondisement. I died, and then quickly bought a pair of tropical sneakers and the most perfect chambray shirt you've ever seen (that I'm wearing after the jump). It's even a shirt I wrote about back in January! Again, it's all coming full circle. And I like it.
We couldn't go to museums on our second day in Paris because they were all closed, because it was a Tuesday (and apparently Tuesday means "closed museum day" in French). That being the case, we took it upon ourselves to do some serious wanderings and store-stopping-into (more after the jump).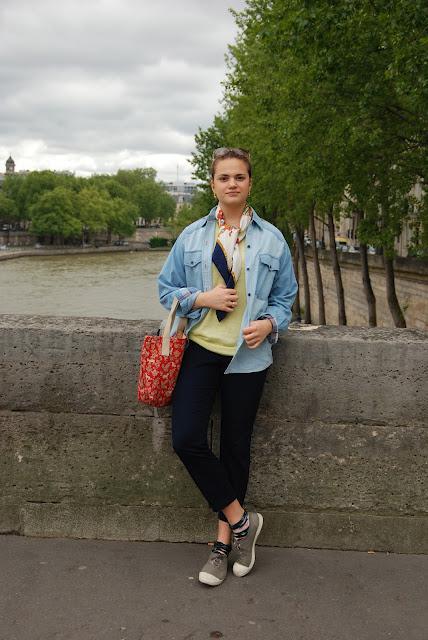 I could see Paris being either the most wonderful or the loneliest city in the world to live in, depending on the web of friends/lovers you've got. It seemed a wild place; hearing people singing in the streets by my window at night, and the motorcycles whizzing by--it was all somewhat surreal. I loved the joyful liveliness of it; people drank wine by themselves at a café, ate ice cream no matter how close to dinnertime it was, held hands and made out on bridges just because they could. A free place. Liberte.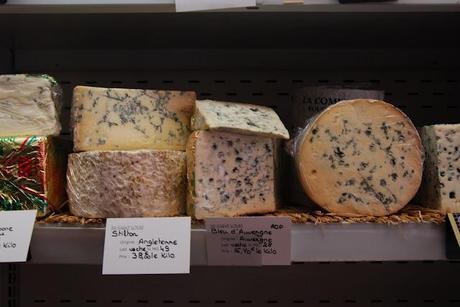 For breakfast on our first full day, we went out to the fromage store (that's cheese, guys) and bought some fresh yogurt. And if you're wondering, yes, full fat is better than low fat. Surprise, surprise.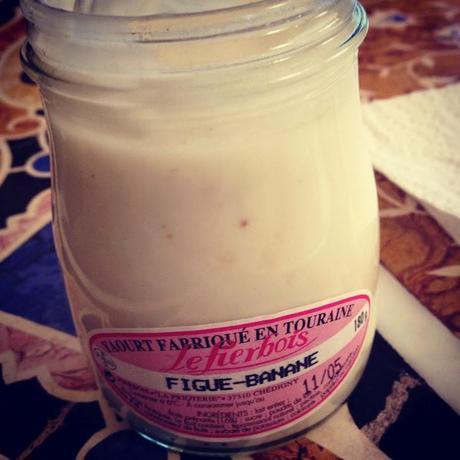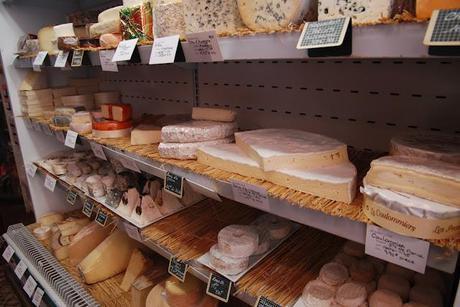 We ate it with fresh bread from the bakery next door, and then strolled down the street to begin our wanderings.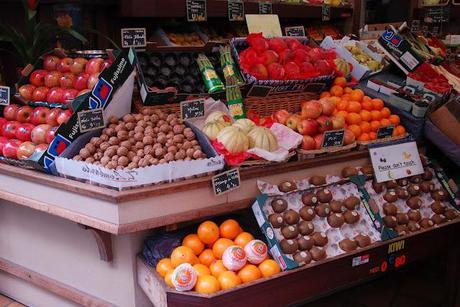 We passed this amazing fruit stand above...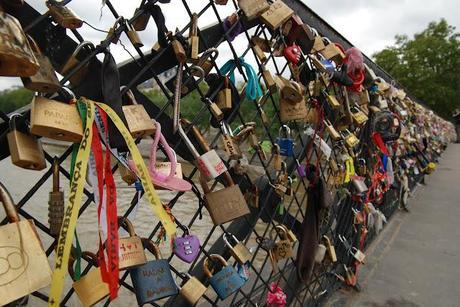 The Pont Louis-Phillipe (the bridge over the Seine that connects the Ille de la Cite to the Rive Gauche; look at me, speaking all this French) has thousands of locks on its chain-link fence, all placed there by lovers who write their names on it and then throw away the key. This could prove disastrous in the case of a break-up; you'd need a locksmith, stat. I wonder how many of these locked couples are still together. Is that cynical and awful?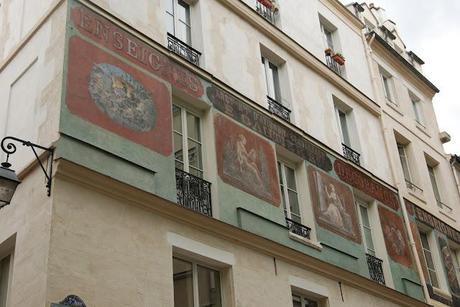 Such beautiful murals.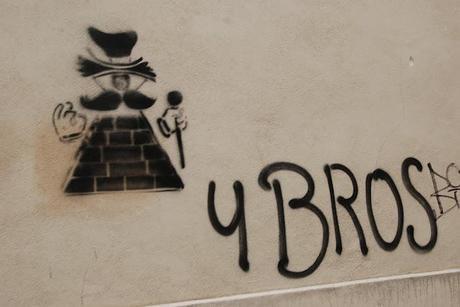 We passed some great graffiti.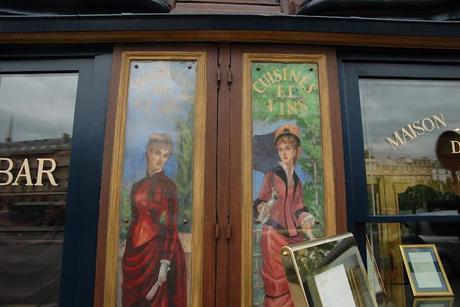 And this famous restaurant, Laperouse.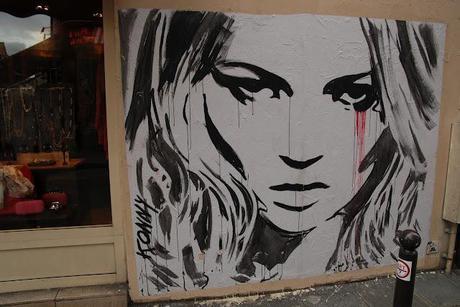 Those cryin' eyes...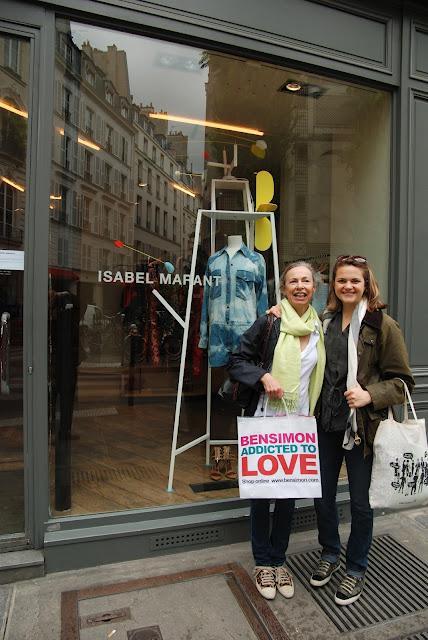 We came across the Isabel store, and it was game over.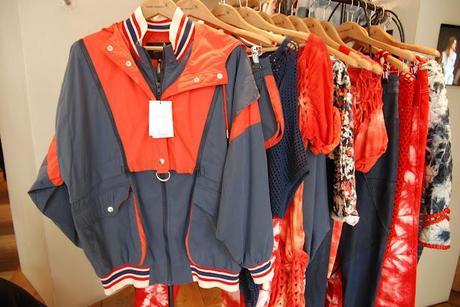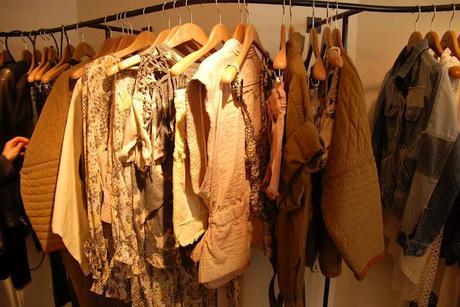 I managed to take two pictures before getting sternly told "non", which I thought was pretty impressive. I wanted that track jacket above, but didn't want to pay for it. So I didn't buy it. Nor did I steal it.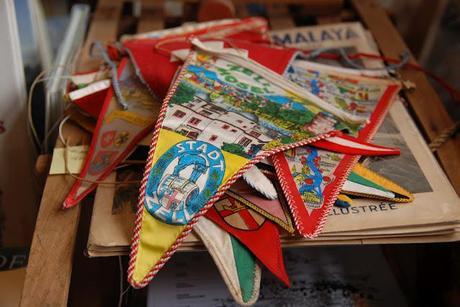 I ducked into a little store filled with old books and paraphernalia about the Alps. I spent my first birthday in Gstaad, so had the pennants above not been 30 Euro each, I would have bought one.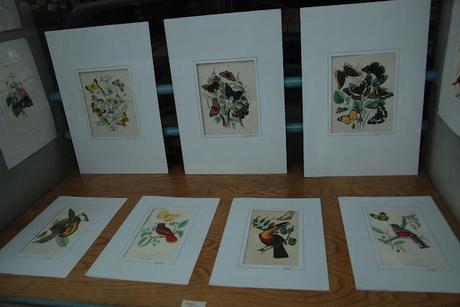 Pretty prints in a window.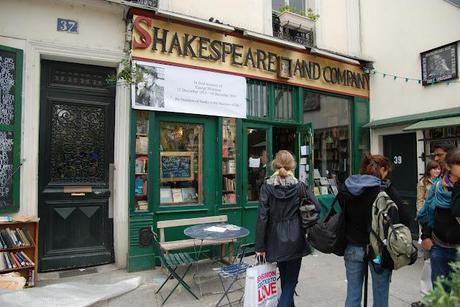 "In those days there was no money to buy books. Books you borrowed from the rental library of Shakespeare and Company, which was the library and bookstore of Syliva Beach at 12 Rue de l'Odeon." -Hemingway, A Moveable Feast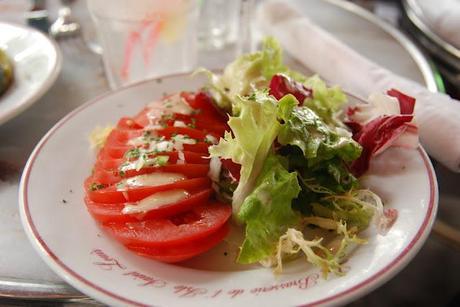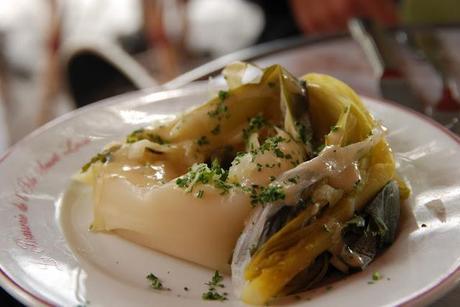 We had lunch at an outdoor café with a mean waiter (Nana, some French are still rude, rejoice!) who spilled champagne on my mom. The food (tomatoes and leeks, above) was great, though, so at least there's that.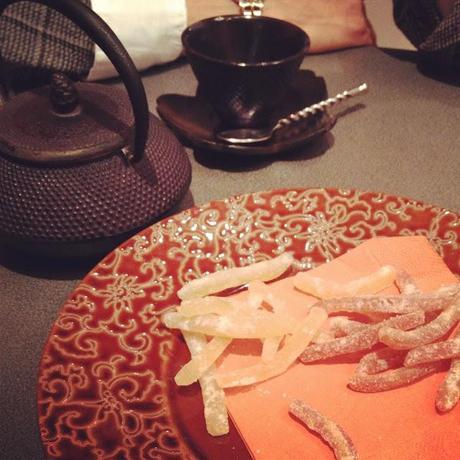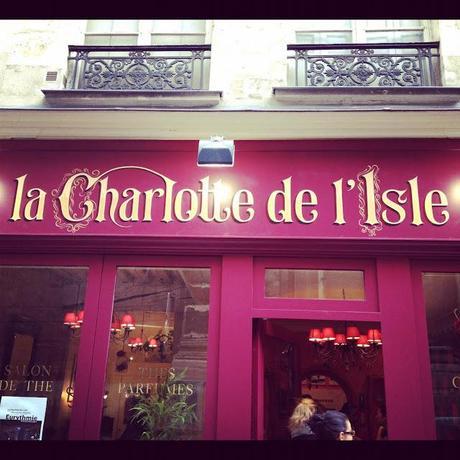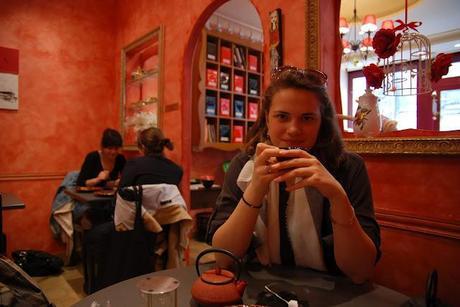 We had tea at the lovely little La Charlotte d'Isle, the fittingly named tea house on our street. Those little things above are candied lemon rinds and they were delicious.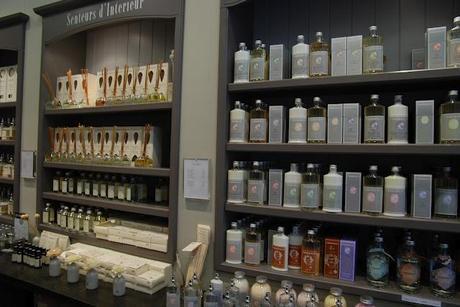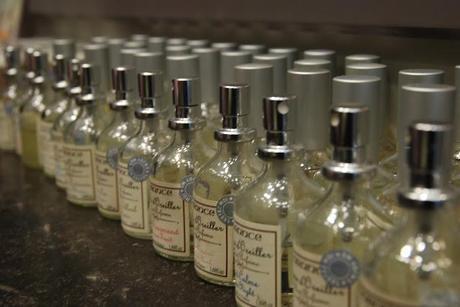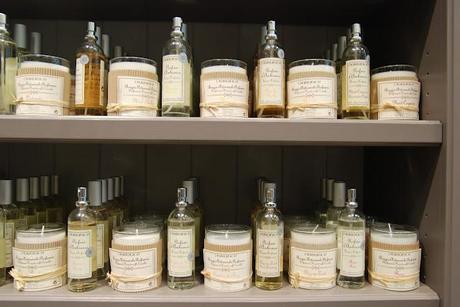 The Decatur store on our little island. It smelled excellent.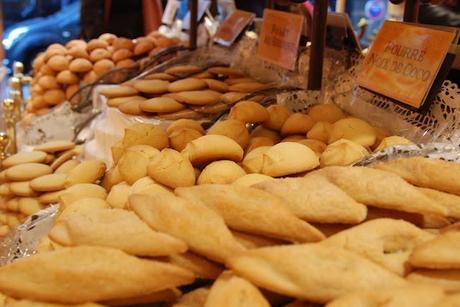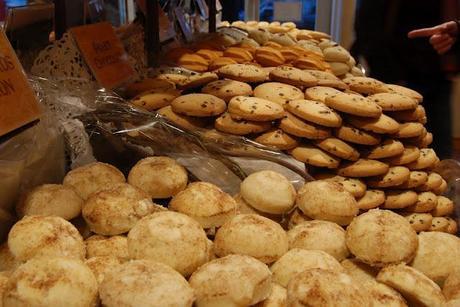 Cookies. Yum.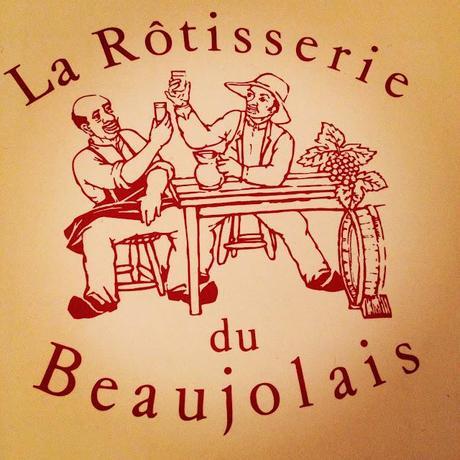 We had dinner at the above restaurant...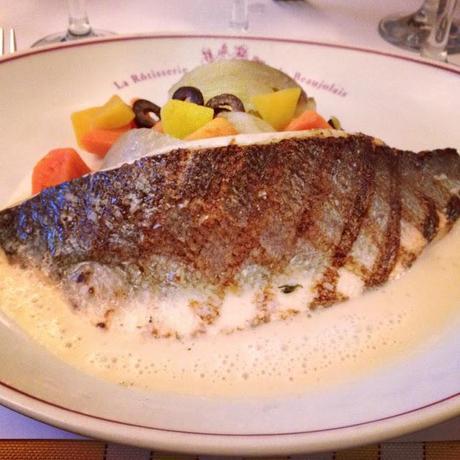 ...and I had fish! Again!
Stay tuned for the last of the Europe Trip posts tomorrow.