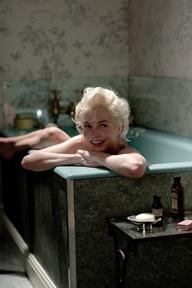 found the movie a real "eye opener".
the life of MM through her own life. her Hollywood image was way off her own personality. a complex woman, overly sensible, painstakingly sexy, tormented by the bias between who she really was and who she had to be. her life was a play in the play.
a superb interpretation of Michelle Williams.
costume and styling impeccable and so actual and modern.