Text Post
A Walk In The Park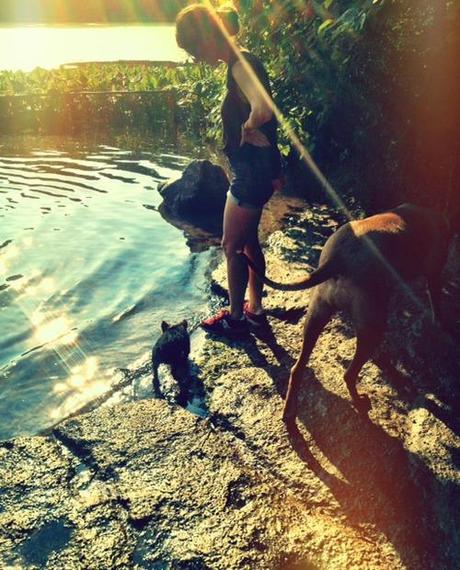 Given that AJ and I are both early risers, we decided to take our dogs—her ridgeback Violet, and my rabid gopher Franke—to Prospect Park this morning, where dogs are allowed off the leash before 9am.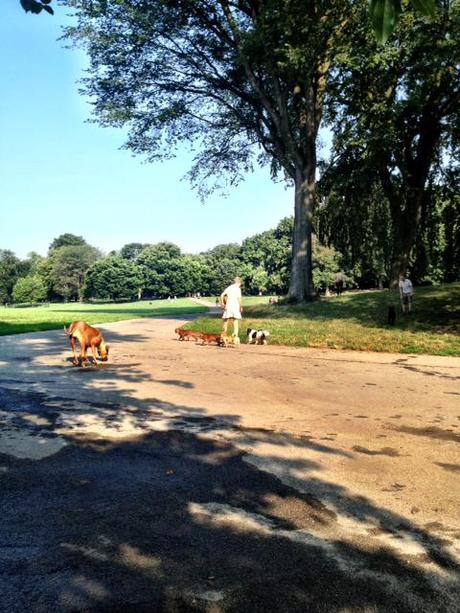 The problem with discovering something new in New York is that at least 100,000 other people have discovered it before you. Like, I could write this long post right now about how lovely it was to be outside, watching Franke and Violet roll around in patches of other dog's urine, while the sun rose, and AJ and I waxed poetic about life. About the curious ecosystem of dog and owner that exists in the park, where everyone chats friendly, even when their dog is clearly an aggressive little bitch—ahem, Franke. About the amazingly happy lesbian, loving life with the accompaniment of no fewer than 10 dogs, who said that watching Franke run up to her pack, bark like a monster, and then run away, was the "best moment of her day."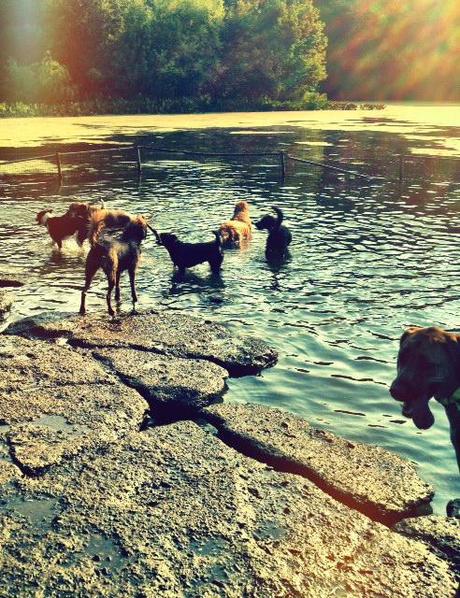 Our intent was to have the girls go swimming in the dog pond. But once we arrived, neither one was brave enough to jump in, so we hovered for a while around the edges, coaxing them, and watching a poodle fight for her life over a rotten stick.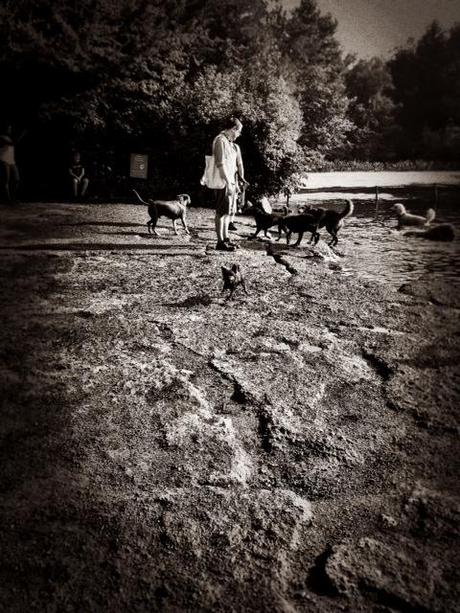 Although Franke had been well-behaved all morning, she lost it after a few minutes at the pond. First, she started barking uncontrollably. Then, a man walked up with his bulldog, and she bit him on the leg for no reason. "She's seriously the most adorable thing I've ever seen," said one woman, laughing her head off.
I looked down at Franke, who was soaking wet from the dew in the grass, and looked like a disgusting rat, and thought to myself, "Really?"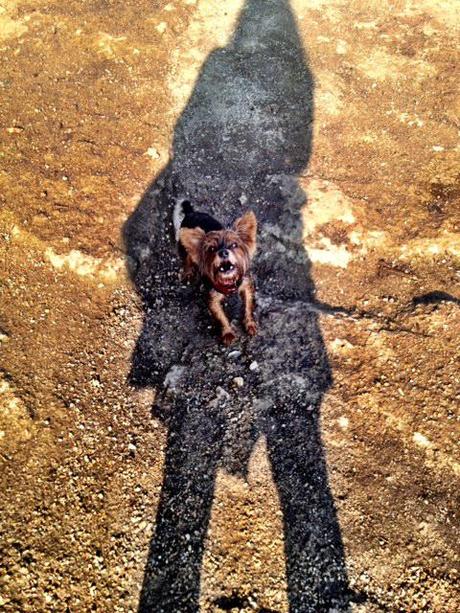 The end of the morning arrived in the form of a small child with squeaky shoes, whose mother placed her down amongst the packs running in the fields. Franke immediately approached her, and started growling. I dove for Franke, across the wet grass, and narrowly saved the child from getting mauled by a creature smaller than she had been in her mother's womb.
(On a side note, what kind of mother puts their 1-year-old in the middle of a pack of dogs, might I ask? An idiotic one, I'll answer.)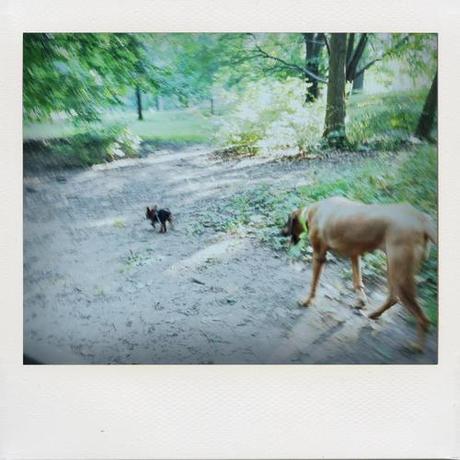 I have to say something here about running into Matt Dreyer™, and his fiance, Andrea, with their dog, Tuck, because it was nice to see them. Unfortunately, I couldn't catch up, because Franke, once I took my eyes off her, had headed back to the child, and I needed to remove her from the premises immediately.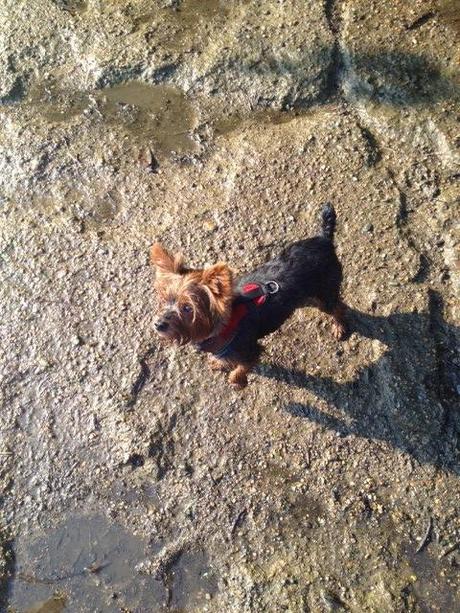 All in all, it was a lovely day, thanks largely to the company of AJ and Violet. And if you have a dog, and would like them to run off some energy, I definitely recommend you try it out.