I am conscious that I have been promising to share my photos from my recent trip to the Covent Garden Flower Market for a few weeks now – sometimes life gets overcomplicated and plans go awry, which is what has happened with my blogging timetable in recent weeks. I thought these photos would make a nice weekend treat, so I have finally found time to pull them together!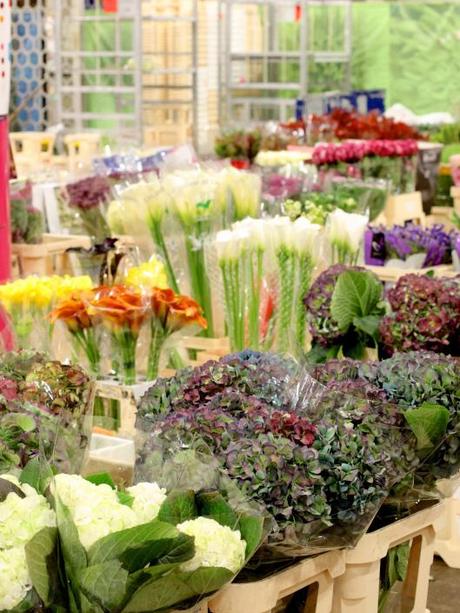 The Covent Garden Flower Market is a destination I have dreamt of visiting for a long time and it did not disappoint! It is enormous – a huge arena filled with flowery treats.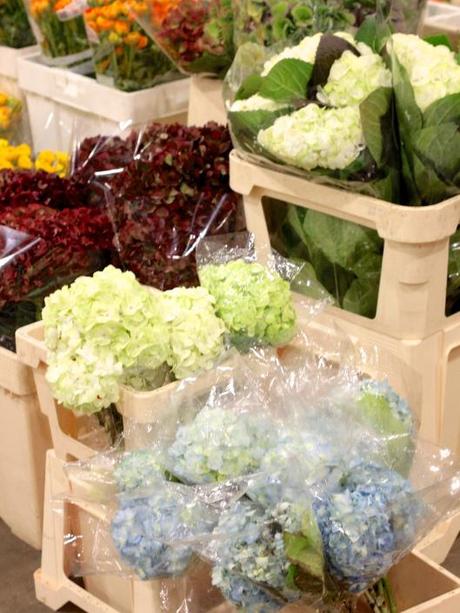 For a gardener used to arranging with her own seasonal flowers the vast array of blooms was quite daunting – all the seasons seemed to be represented at once under that vast roof.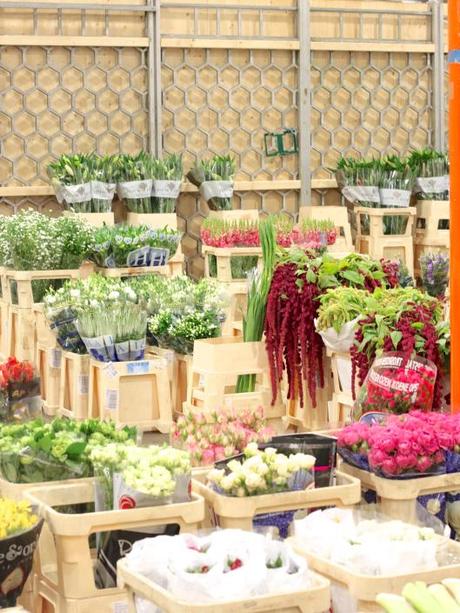 Whilst I had expected oodles of flowers to choose from, what I had not expected was the vast range of other products available – perennials, potted orchids, topiary, containers – the list was never ending.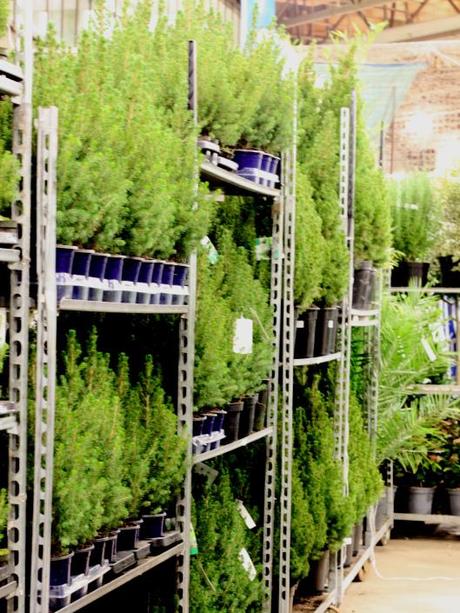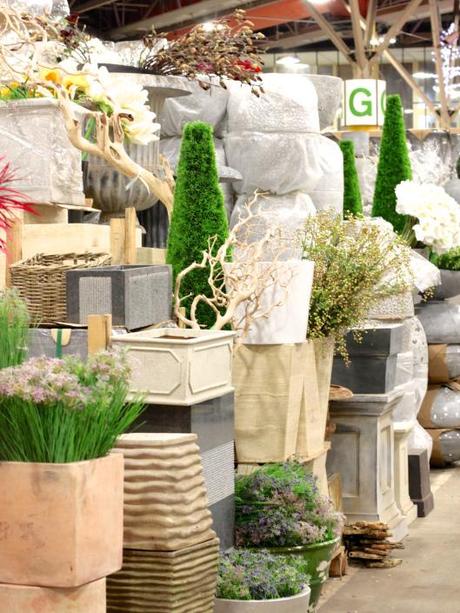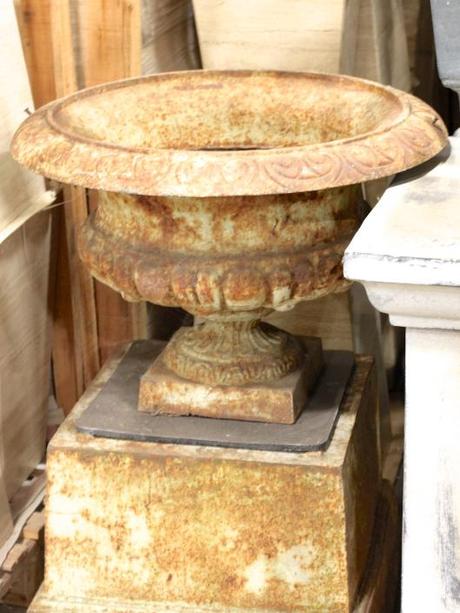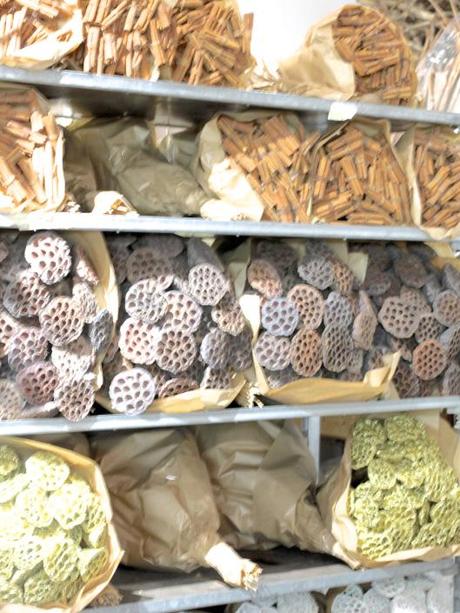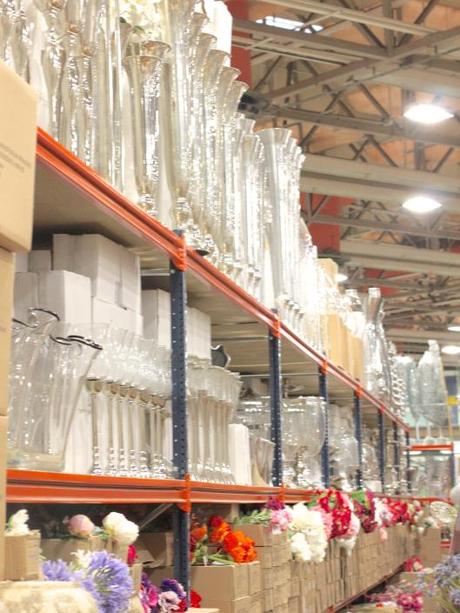 The availability of new season flowers was also breathtaking – it was not even December and there were ranunculus, anemones and tulips.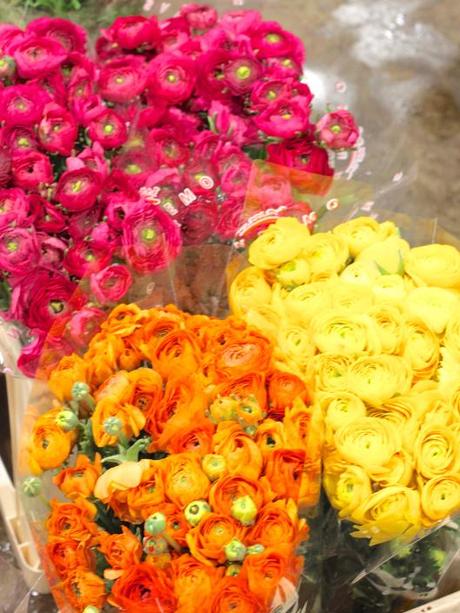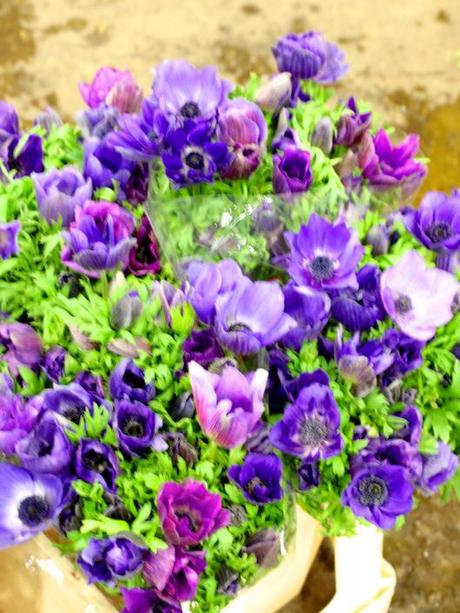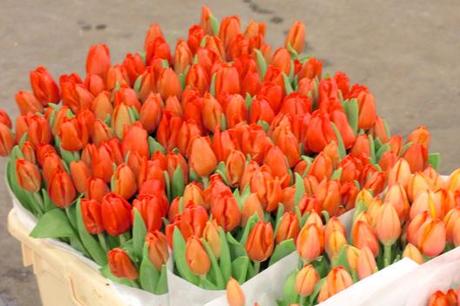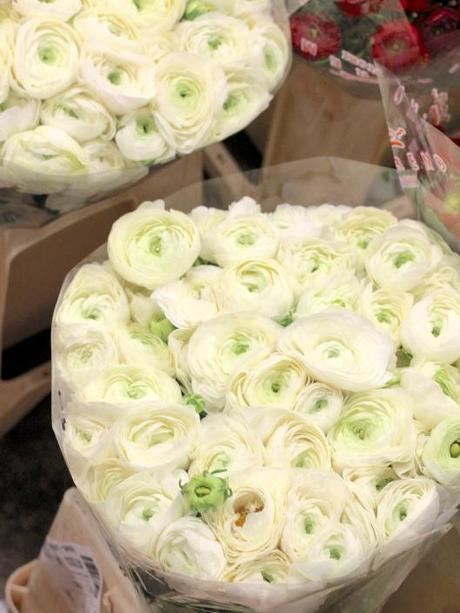 We must have walked around the site four or five times before making our choices. I was very tempted by the beautiful white ranunculus, but in the end I opted for these amazing glittery festive twigs and a very large wrap of gypsophila.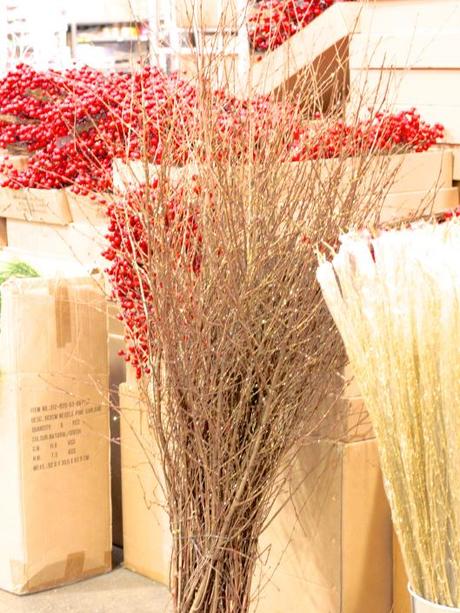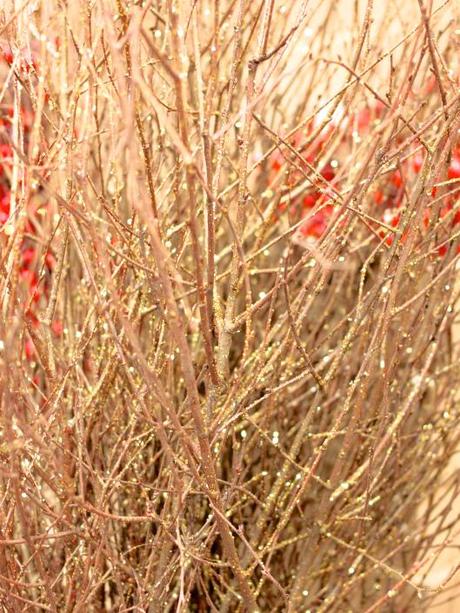 Here is our lovely host Belinda Gray of The Grower, who organised a truly memorable and special London trip for us.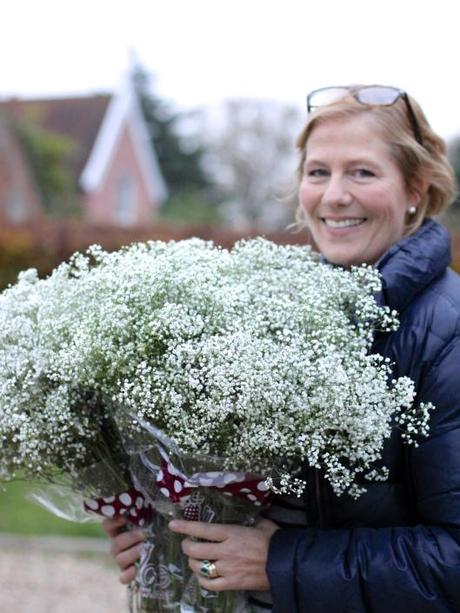 Finally, this is where the gypsophila appeared on a festive wreath, which is still hanging on my front door!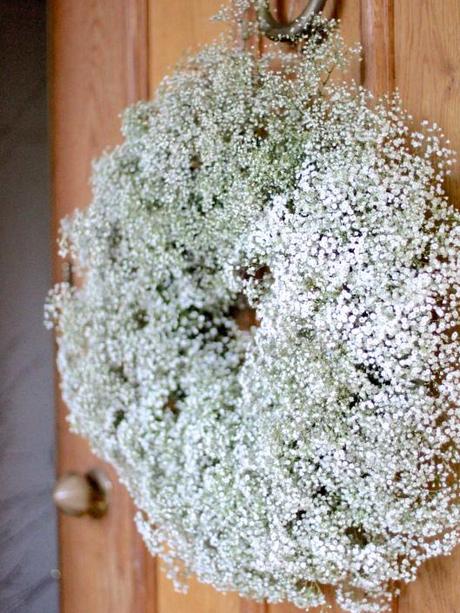 And a couple of mini wreaths to add to the atmosphere.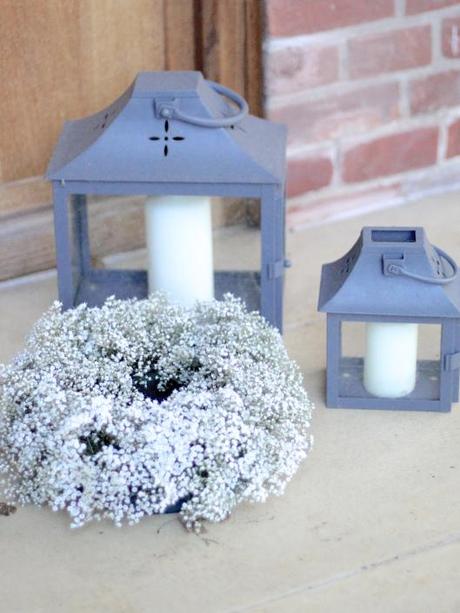 In conclusion, it was quite an eye opening experience to see the real world of florists at work. Apart from the odd trip to the flower stall on our local market I do restrict myself very much to what I can grow in the garden. Seeing all those different flowers did make me feel a little jealous of the florists who can shop there regularly and have all that variety at their fingertips.
On balance, however, just as I like to eat seasonally, I do love to work with my flowers as they appear in their seasons. A flower world where tulips are in season before Christmas and peonies are available in April is not for me – right now I am just looking forward to the snowdrops!!