1st of January in the morning we went to the Ashram to Sri Ganapathi Satchitananda, in Mysore, who is also quite known in the west, particularly for his concerts. He was to give a talk, and a son of the family we visited yesterday evening together with a friend volunteered to show us the ashram.
It was a very huge site, beautifully done. In a spacious music hall a big audience was waiting for the Master, who is considered to be an avatar (incarnation) of Lord Dattatreya, the cosmic teaching principle. Around 10 o'clock he arrived from a nearby hall where he just completed a fire ritual. There were some ceremonies and then he started talking in the local language.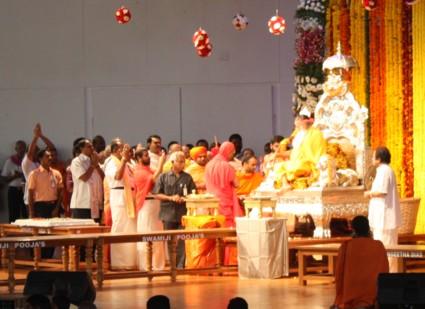 We left after a while, and our young guided showed us the beautiful park full of bonsai trees, a special hobby of Sri Ganapathi. I never saw such a big collection of miniature trees from all corners of the planet, baobab from Africa, different ficus trees, little forest of geometrical trees…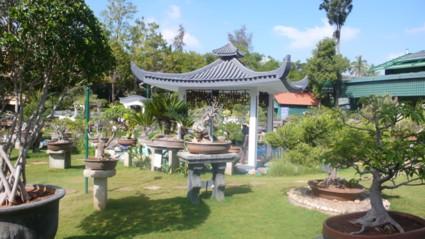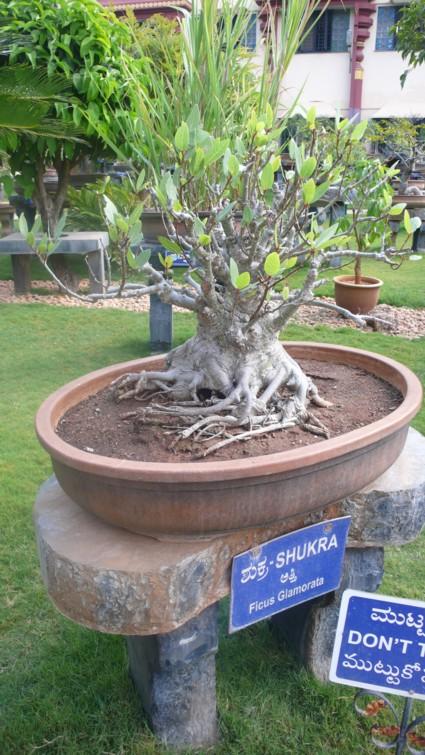 A bonsai-tree of the planet-related trees, this one related to Sukra – Venus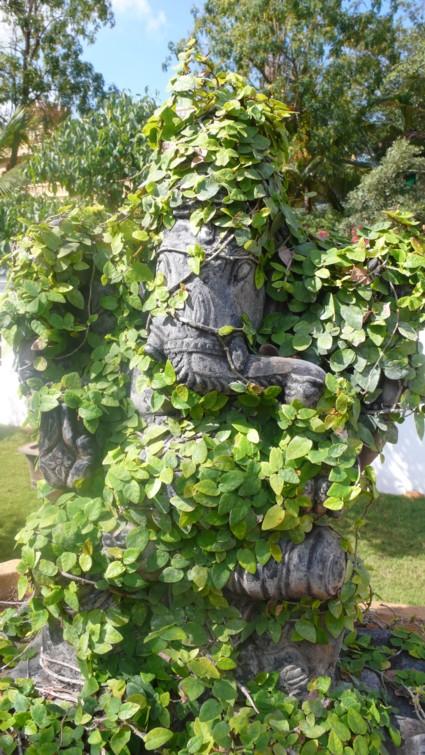 An overgrown Ganesha-statue at teh entrance of the bonsai garden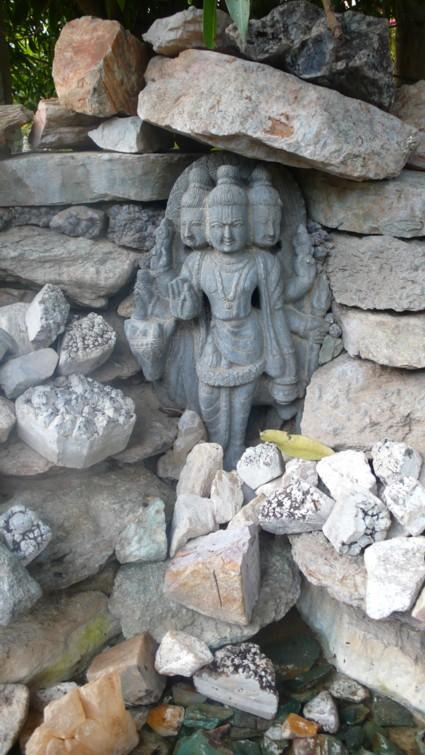 A little statue of Lord Dattatreya in the bonsai garden
Then we visited another park with medicinal plants and statues of the zodiacal signs and their symbolism – a tremendous art work with hundreds of statues of finest sculpturing filled the place. And there was a very huge statue of Hanuman, the tallest of the world, which had been inaugurated some days before…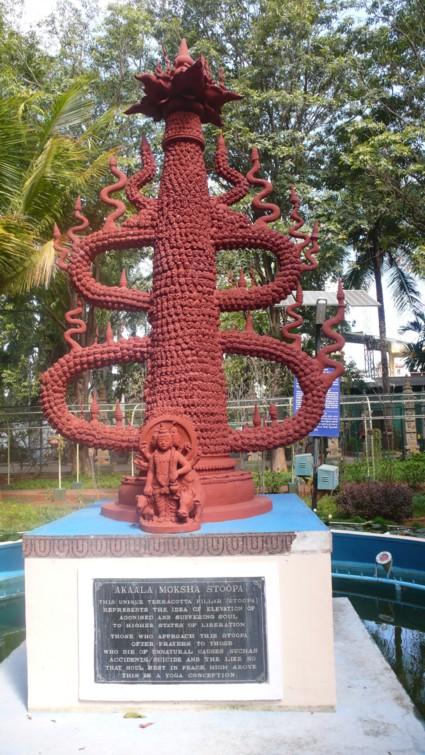 A statue done by over 100 artits, full of little heads, symbolising the suffering humanity which needs healing.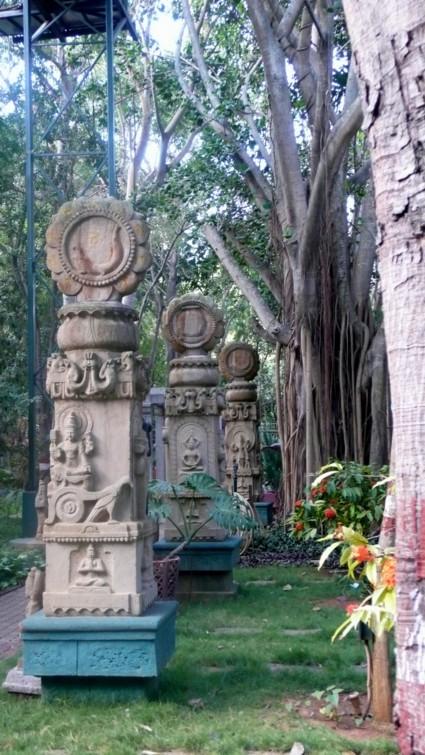 The beautiful statues of the zodiacal signs
After a coconut drink we left Mysore around noon time heading towards the Blue Mountains, the Nilagiris. Our driver had a very dashing style, doubling at places where I wouldn't have dared… On the way up the mountain we say beautiful eucalyptus forests, tea plantations and colourful little villages. We came through a tiger reserve – we didn't see any tiger, but some wild elephants, wild pigs, fallow deer and of course monkeys…
The more we came up into the mountains the more the temperature went down. We passed through Ooty and finally we arrived at Kotagiri. In the meantime my cold had developed to a heavy caughing and sneezing. The countryside was enveloped in clouds and I asked myself whether we would be able to see the Durga mountain the next days, for which we had come – a special energy spot, an ashram in the etheric realms.