Charlotte and Tom chose Rookery Hall Hotel and Spa in Nantwich for their wedding earlier this year. Charlotte looked incredible in her vintage inspired, off the shoulder wedding dress and Tom looked handsome in a fitted gray 3 piece suit. I must mention the shoes too, not Tom's but Charlotte's rainbow glitter gorgeousness. Wow. Just wow. I'd want to rock them every day! I was so excited to start editing their film before I'd even filmed it as they'd clearly thought a lot about how their day would be and they also had GREAT music taste so I was spoilt for choice when it came to songs for their wedding Highlights film.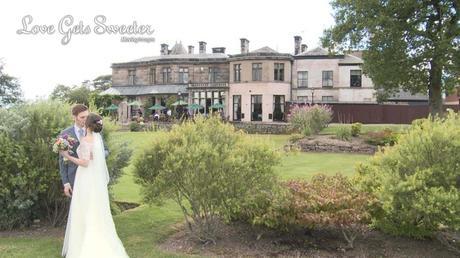 Click here to read more and see their wedding highlights film
I joined Charlotte and her Bridesmaids in the January Suite at Rookery Hall as they all chatted about the day ahead and had their hair and make-up professionally done. I couldn't wait to see her in her dress but first we watched as she opened her present from Tom and also the super cute photo book the bridesmaids had made for her. As soon as Mr Sleeve (or Steve) the wedding photographer had taken some shots of her amazing dress she was soon being helped in to it and posing like a pro before we headed downstairs so she could meet her groom…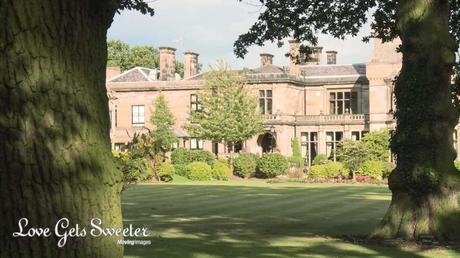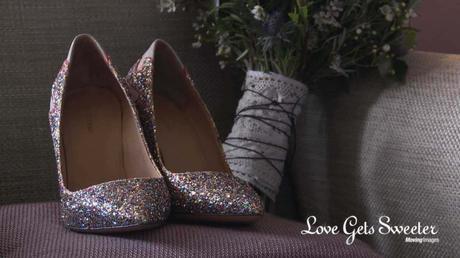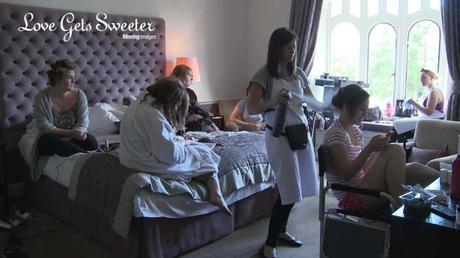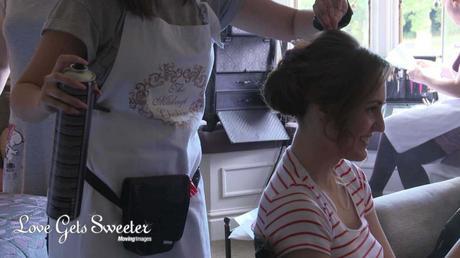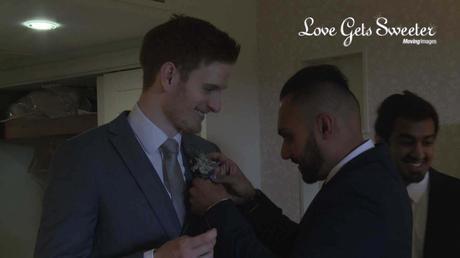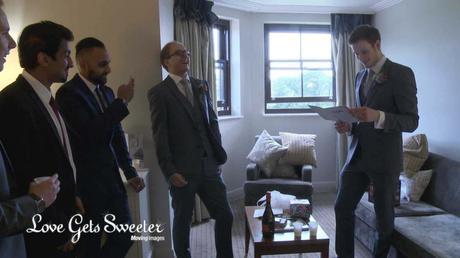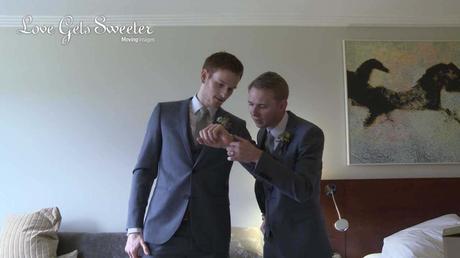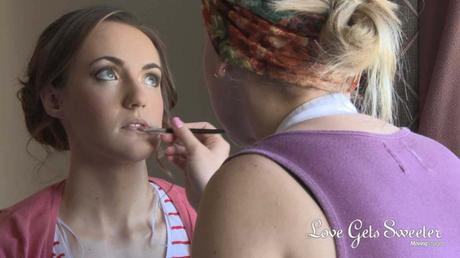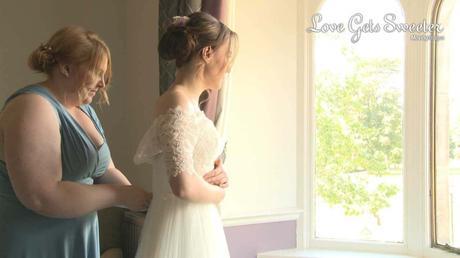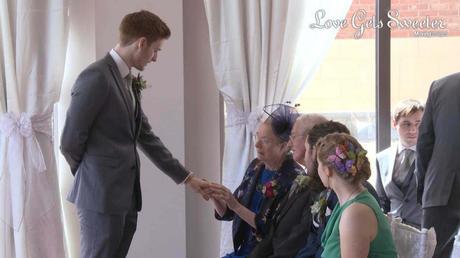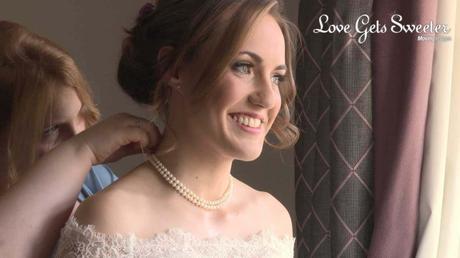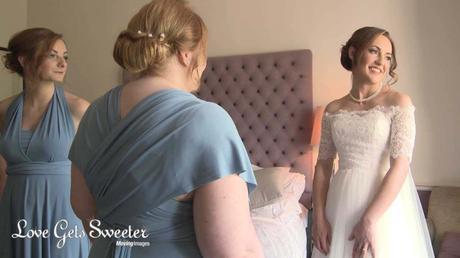 Tom looked nervous, checking his brand new watch quite a lot, but waited patiently for his bride to arrive with all his family and friends around him. Charlotte soon floated down the aisle and they listened to some emotional and beautiful readings before exchanging wedding rings. They were soon announced back down the aisle as Husband and Wife and made their way to the gardens behind Rookery Hall where their guests were not only treated to some welcome drinks but also some ice cream from the vintage ice cream cart they'd hired by Isabelles Ices.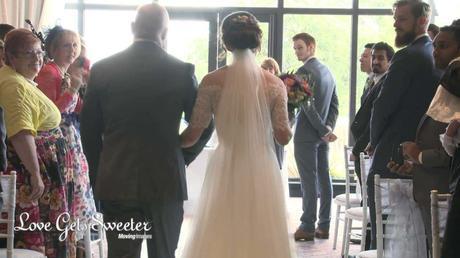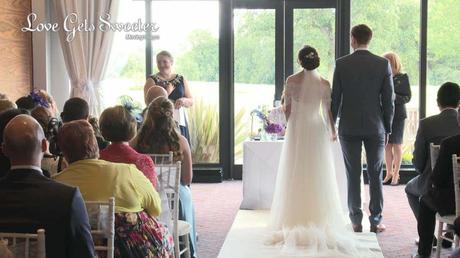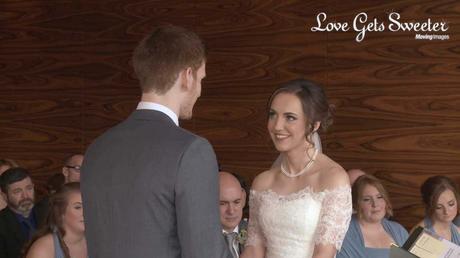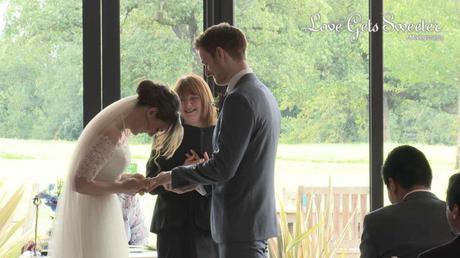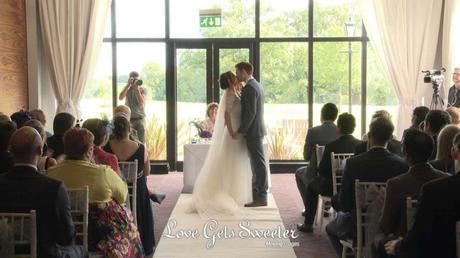 Steve then started their family and friends group shots before taking them for a wander around the gardens to get some romantic couple portraits. The rain did try to scare all the guests inside but it was soon time for us all to take our seats for the wedding breakfast and enjoy those all important speeches! The room looked incredible and the flowers added a splash of color thanks to the amazing talent that is Heather at Living Colour Flowers.
Each of the speakers kept it personal with lots of stories from their childhood and university days (I loved her Dad's use of props) and poor Tom was even embarrassed by the Best Men getting hold of some school photos.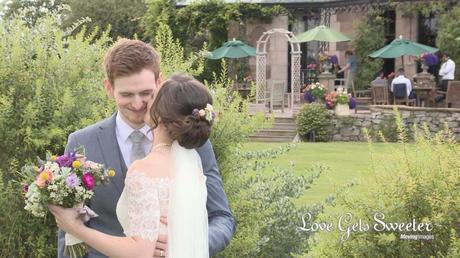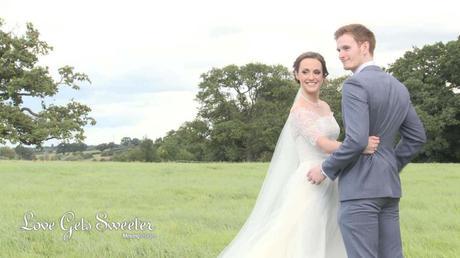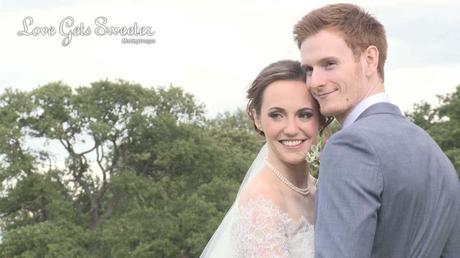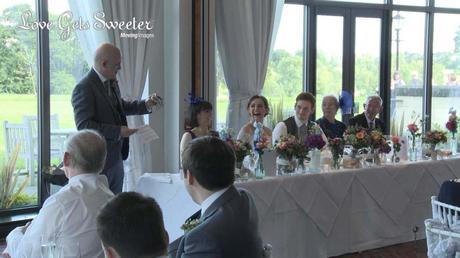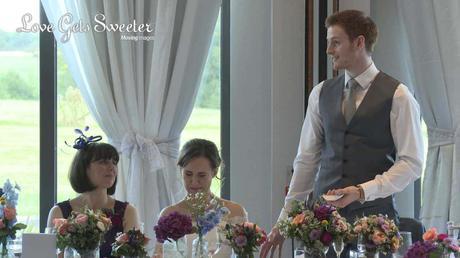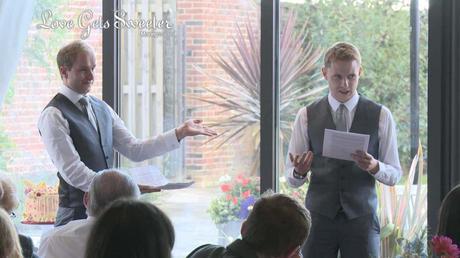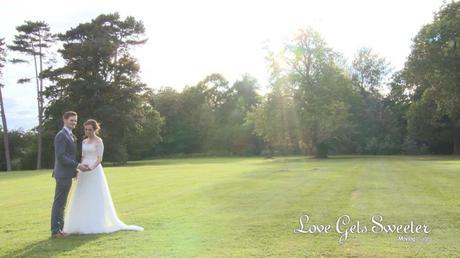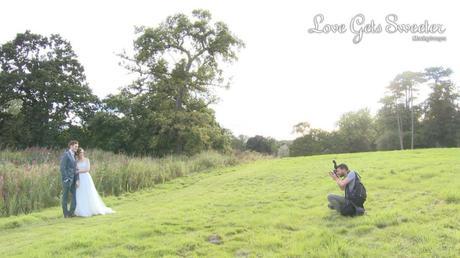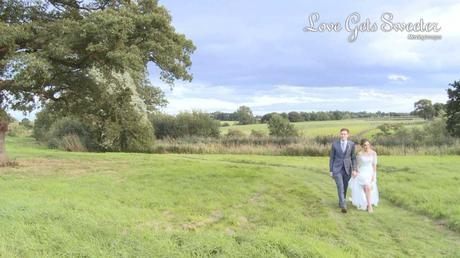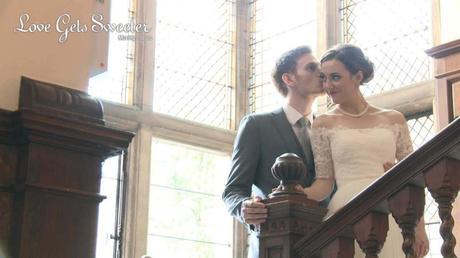 The room was quickly turned around and guests were invited to add songs to their retro jukebox before the couple took to the floor for their first dance as husband and wife to R.E.M. I should also mention their epic cakes. Yep. Cakes. Plural. They had 4 in total, made by the ever so creative BakeOrama in Manchester, each one a really cool design and they looked yummy enough to put my whole face in…but I didn't, promise!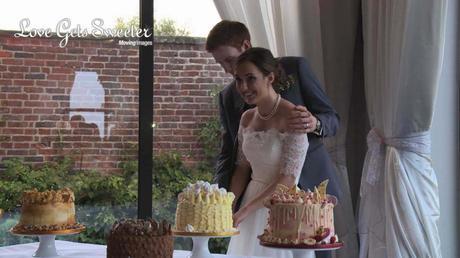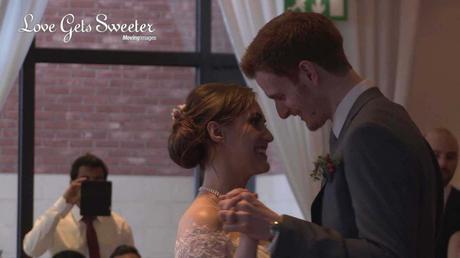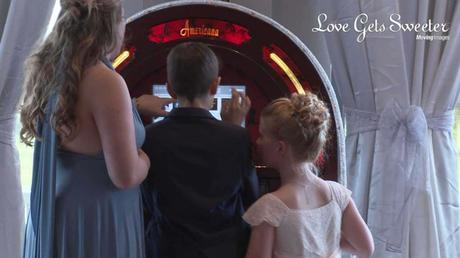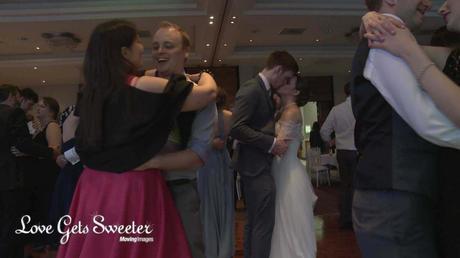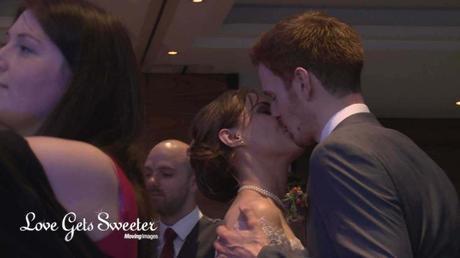 It was a lovely day to be part of and I'm so glad they chose me to be their videographer. It was also really nice to work alongside some amazing suppliers for the first time and I have already been recommending them to my new couples.
If you're getting married at Rookery Hall and are yet to book your videographer why not get in touch?
Wedding Ceremony and Reception – Rookery Hall Hotel and Spa, Nantwich
Wedding Photographer – Mr Sleeve Wedding Photography, Manchester
Vintage Ice Cream Cart – Isabelles Ices, Chester
Wedding Cakes – Bakeorama, Manchester
Wedding Flowers – Heather from Living Colour, Stockton Heath
Bridesmaids Dresses – Willow and Pearl
Stationary – feelgoodinvites