We're delighted to have been asked to write a monthly column for Manchester Digital, the trade association for digital business in the North West.
We know they're as passionate as we are about helping businesses understand digital, so we're writing a series of articles to talk about digital transformation in a practical, useful way.
Our first article outlines Discerning Digital MD Richard Lucas's own experiences of utilising digital in a business context, the difficulties he experienced and why he established the company.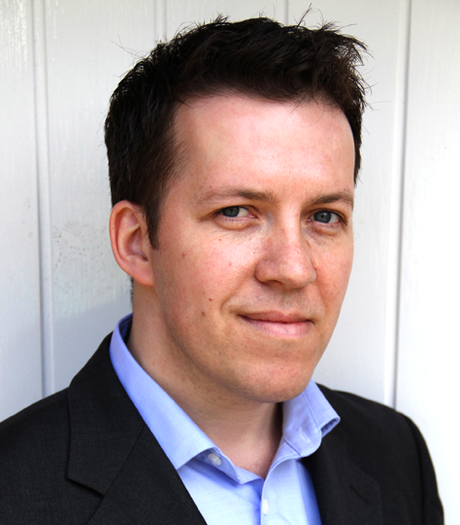 "I passionately believe that all businesses have the right to understand what digital technology can do for them, and how to harness its power. It's the very reason I established Discerning Digital in 2012.
"Since then, I've worked with a variety of businesses, from legal and financial services to marketing agencies to hospitality chains and I'm more convinced than ever that digital disruption, far from being an inhibitor for business, can actually be a powerful catalyst for some truly innovative work.
"I first got switched on to the power of digital transformation when I was Group Head of Digital at Guardian Media Group Radio. I was tasked with responding to the needs of listeners and advertisers, helping GMG Radio modernise its business to cater to web-savvy listeners consuming content in new ways.
"The remit included defining and delivering the strategic vision across infrastructure, editorial, sales, R&D, HR, finance and marketing. Over an 18 month period, my team and I overhauled GMG Radio's entire digital infrastructure, enabling it to keep up with the highly-reactive nature of radio broadcast, and the speed of digital innovation in the media market.
"I must admit, it wasn't until reviewing these outcomes I was able to identify the work we did as digital transformation, which gives me real insight into the challenges boards face with digital - it's tough to identify your needs as those of digital transformation, when you're faced with what you believe to be a number of individual challenges relating to your marketing, website or customer communications.
"In fact, I'm on a bit of a personal mission to demonstrate that digital transformation isn't merely the concern of research teams at MIT - its true position is at the heart of businesses of all sizes in all industries. You have a right to know what it means, and a right to know what it can do.
"Let's level the playing field.
"Over the coming months I'll be talking about the meaning of digital transformation and its value to your business. No empty theory - just practical thoughts we can all use to achieve our goals mixed in with the latest insights".
(This blog first appeared on Manchester Digital).