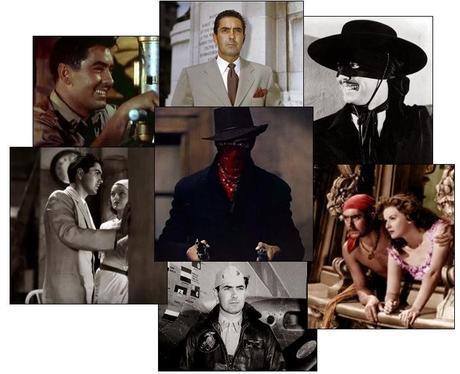 This month brings the 100th anniversary of the birth of legendary actor Tyrone Power, "The King of 20th Century Fox."As part of a nationwide centennial celebration, The
Northbrook Public Library

in Northbrook, IL, welcomes actress Taryn Power-Greendeer on May 2nd at 2:00 p.m. in the Multi-Media Department.The daughter of Tyrone Power and actress Linda Christian, Taryn was only 5 when her father died at the age of 44 in 1958.She will talk about growing up as the daughter of a film idol and the process of learning how to separate the man from the myth.A feature of her talk will be the fascinating search she and her older sister, Romina, undertook in an attempt to discover the real Tyrone Power.A Limited First Edition of Searching for My Father, Tyrone Power by Romina Power, available only at centennial events, will be on sale at the event.
Meanwhile, this afternoon, the Pickwick Theatre in Park Ridge, IL, will celebrate Power's centenary with a

screening

of two of his great popular hits, In Old Chicago (1937) and Jesse James (1939). Copies of Romina Power's limited edition memoir will also be on sale at the theater.
On Monday, May 5, Power's birthday, Lady Eve's Reel Life and They Don't Make 'Em Like They Used To will host a

blogathon

in his honor. Check back then for links to posts by the dazzling roster of bloggers who will pay tribute to his films and his life.