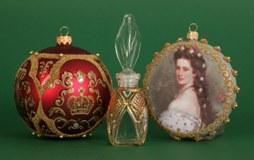 Photo 18:www.christmasmarket.at/Foto:Gerhard Fally
Although you may be well aware there are Christmas markets held during Advent across Europe, did you know that the first of these seasonal sensations is believed to have been held in Austria?
Christmas markets are a typically Austrian tradition.
Schloss Schönbrumm
The December market at the Viennese palace Schloß Schönbrunn dates back to the 16th and 17th centuries and is considered by some to have been the forerunner of the modern Christmas market. But it's not the only 'Christkindlmarkt' in Vienna. There are several around the city.
But Schloß Schönbrunn market is something special. It's held in the parade ground in front of the baroque palace. With around 80 decorated huts, it's a sensory sensation as your ears, eyes and nose feast on the colours sights and sounds of this annual event which runs from November 24th until December 26th.
Traders and exhibitors come from all across Austria to sell, tell and share their arts, crafts and skills. The festive fragrance of fresh baked cakes, biscuits, pretzels and punch, permeate the air. There's all manner of wood, felt, glass, stone and tin toys to amuse and amaze, as you wander and wonder at the sheer beauty of it all set against one of the most magnificent palaces in Europe.
Children at the Christmas Market
Whilst children of all ages will undoubtedly be enchanted by all they see and hear around the market, the 'Christkindlmarkt' has a special calendar of events to keep them entertained. There's confectionery decorating sessions; hunt the Christmas parcel games; story-telling; and all manner of crafty creations with which to get involved. It's a typically Austrian tradition to involve all the family in the fun of the festive season.
There's still time to arrange to visit Vienna and take part in the festive fun of a typically Austrian tradition, whilst taking a well earned holiday in this winter wonderland. Check out the flights from an airport near you and be pleasantly surprised how affordable a trip might be this Advent.
Chalet Lowonahill is an all-season, rustic style holiday home in Styria. It's the ideal place for you to discover the delights of the 9 provinces of Austria. To find out more, simply click here.