My solution to a cold winter night anywhere ..is a hot bowl of soup. And what better excuse for making some fresh soup.. My secret ingredient to make a ho hum bowl of soup into a extraordinary soup is Mutti tomatoes. Tomato soup never tasted so good...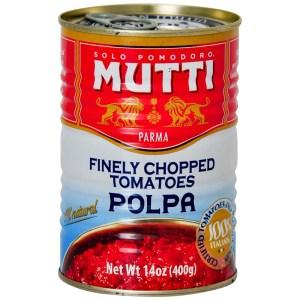 Farro Lentil Soup
INGREDIENTS
*Handful of fresh parsley, washed and chopped
*2 tablespoons of extra virgin olive oil
*1 small golden onion chopped
*2 cloves of garlic
*2 quarts of vegetable broth
*1 cup dried lentils
1 can MUTTI finely chopped tomatoes or San Marzano tomatoes
*Pinch of salt
*1 cup farro
Soak dried lentils in water overnight or for at least 4 hours, drain and set aside. Place broth in pot and warm till hot.
Wash parsley and chop the leaves finely. Place olive oil in a large soup pot and warm, then place in whole garlic and finely chopped onions. Add in tomatoes. Saute on low heat till golden. Add in ½ cup of hot broth, chopped parsley, drained lentils, stir and let this mixture come to a boil. Then add in remaining broth, pinch of salt. Place heat to low, cover and stir, let cook for 10 minutes. Raise to medium heat and add in farro and cook for 30 minutes covered, stirring every so often, adding more water if needed.
Slice crusty bread, grill, toast or broil, put in bottom of soup plate, drizzle extra virgin olive oil on top, serve hot soup on top of bread slice...
For more recipes get your copy of The Basic Art of Italian Cooking: Holidays and Special Occasions-2nd edition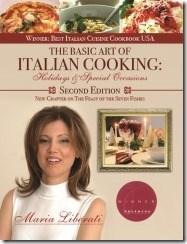 Maria Liberati