This evening I will be leading a guided tour around the area of Holloway known as Nags Head.
I will be explaining how pre-WW1 this district was known as
The Oxford Street of the North.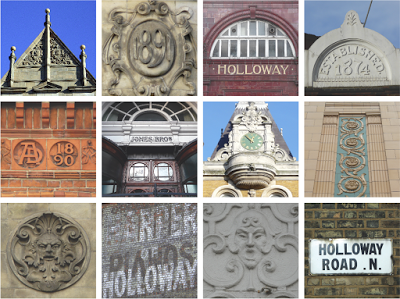 Holloway details
More info here
.
More dates to be very announced soon, plus other walks in the Islington area covering Archway, Highbury, Upper Street, Essex Road, A1 pubs and more...
Watch this space and/or click on
Guided Tours
in the bar under the Jane's London masthead or enter "janeslondon" into the search box on Eventbrite.
Hope to see you soon.