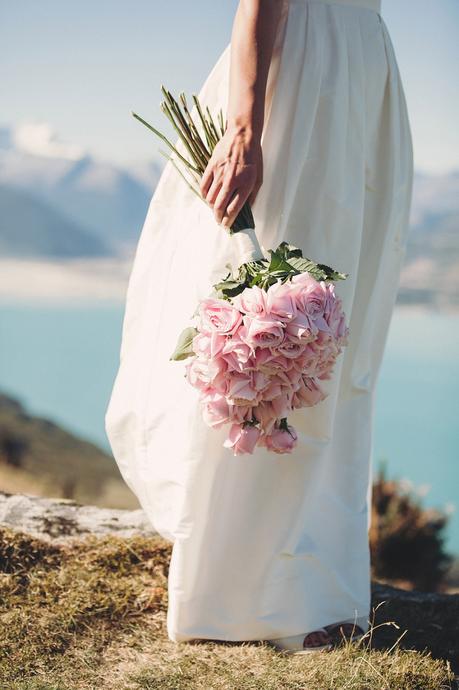 Today's wedding took place at one of my favourite places on earth. Glenorchy is less than 45km from Queenstown and they call it Paradise for a good reason. So what better place to get married if you are after a casual and rustic affair with some seriously spectacular landscape as your backdrop. Michelle and Andrew created their dream wedding for only $16,000 (respect!) and had the talented Dawn Thomson Photography behind the lens to capture every moment. Oh and did I mention that puppy!? Congrats to the newlyweds and a big thank you to Dawn for sharing this cool bananas wedding with P&L. xox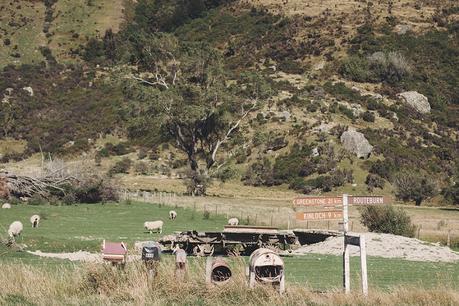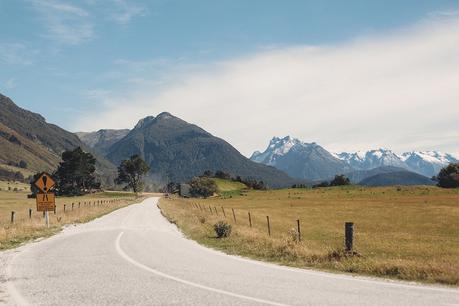 How did you meet?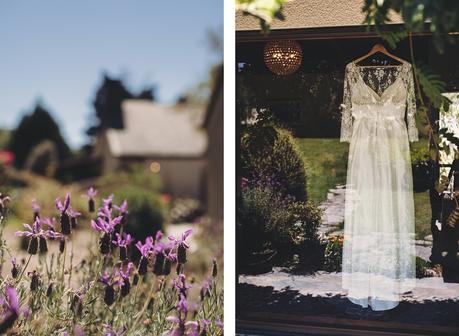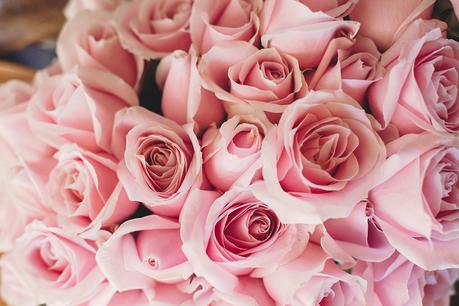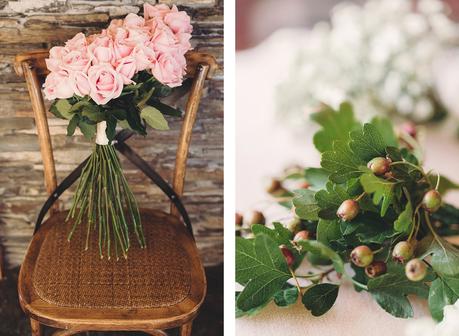 What were your save and splurge items for your wedding?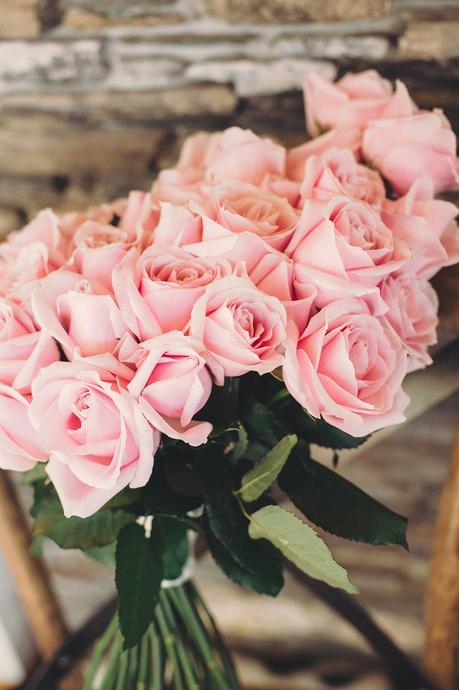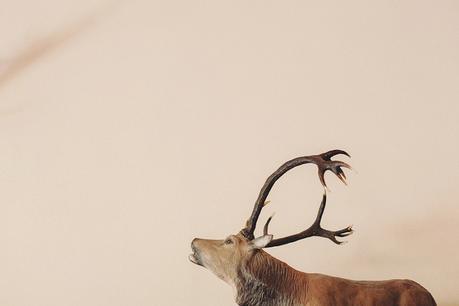 Did you have hens/stag nights? If so, what did you do?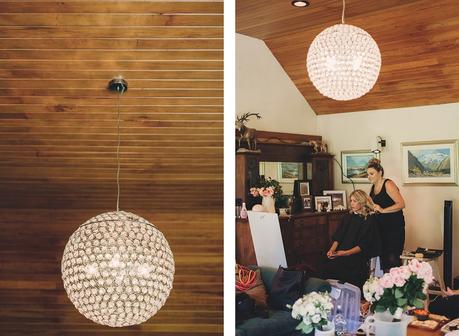 What music did you play for those special moments?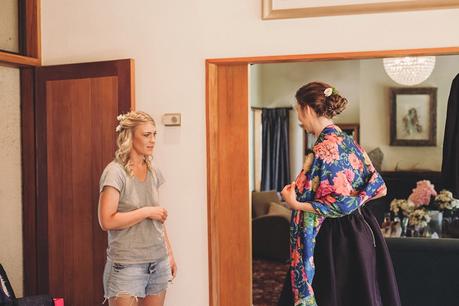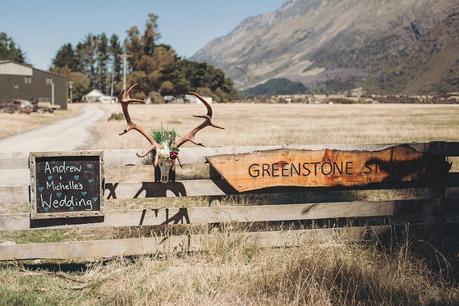 Did you DIY? If so, what did you do?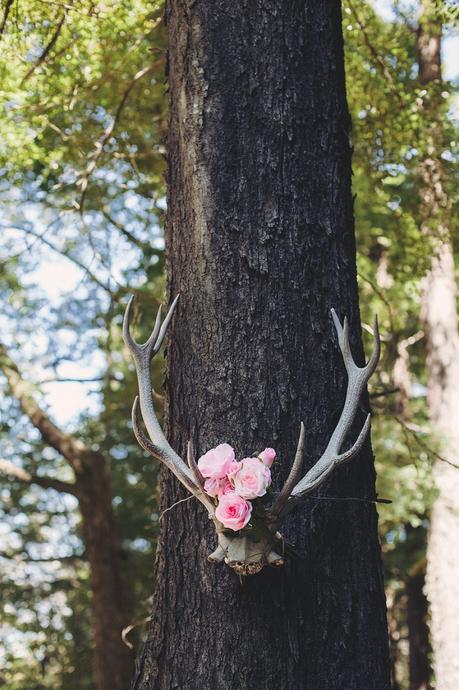 What was the most difficult part of planning your wedding? And the most fun?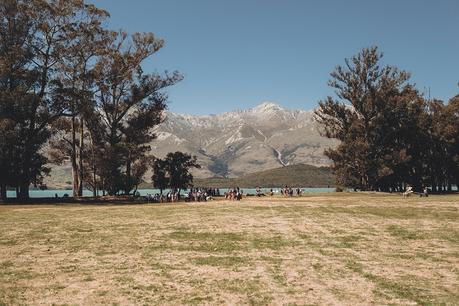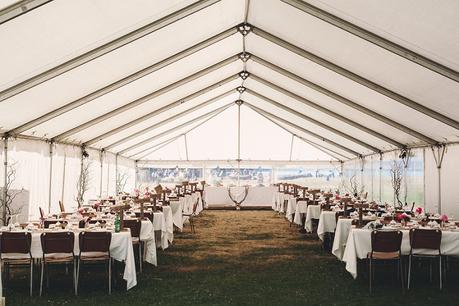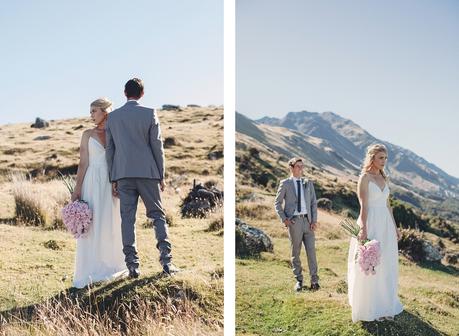 Do you have any money saving tips for engaged couples?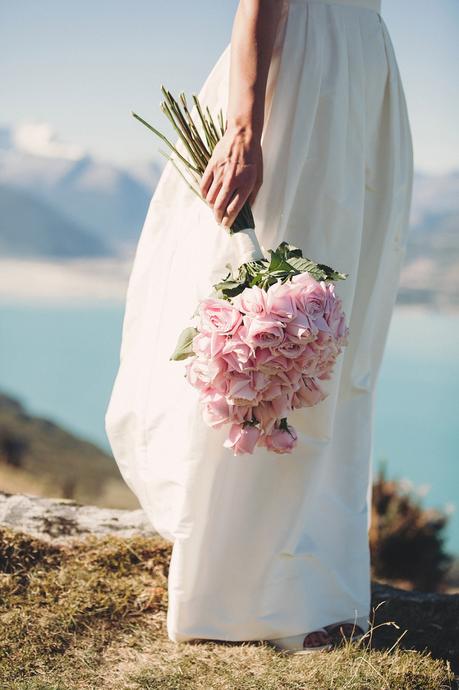 Where will you go for your honeymoon?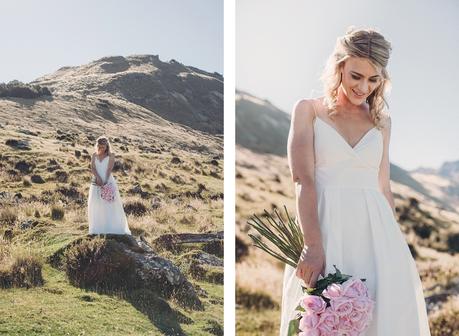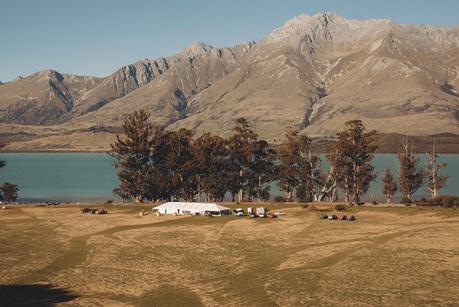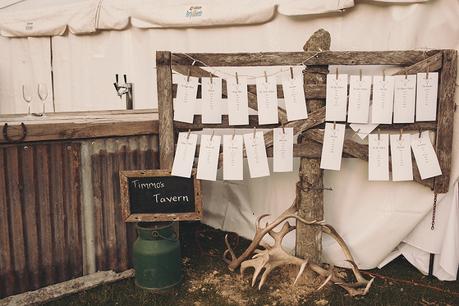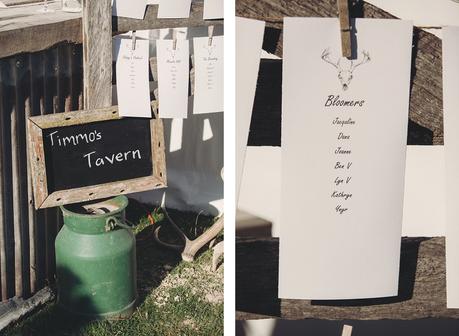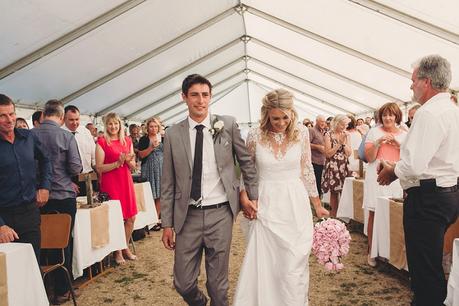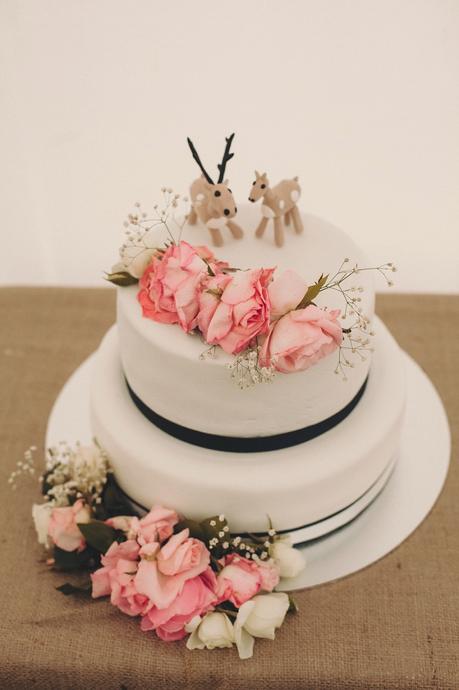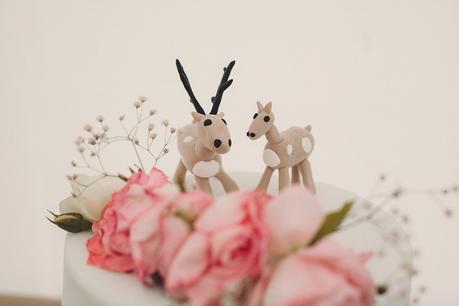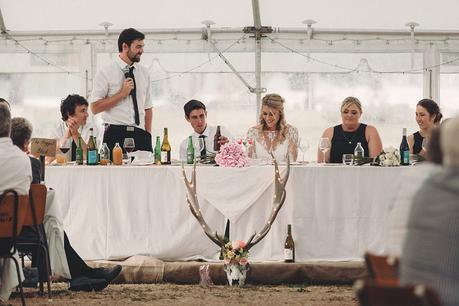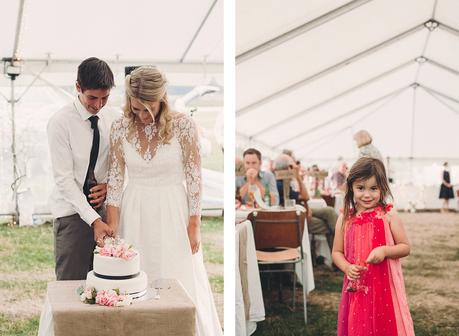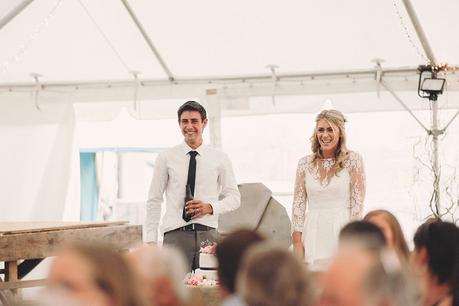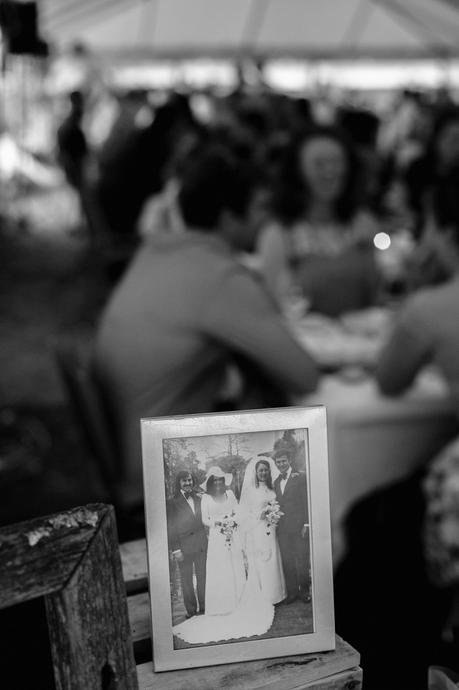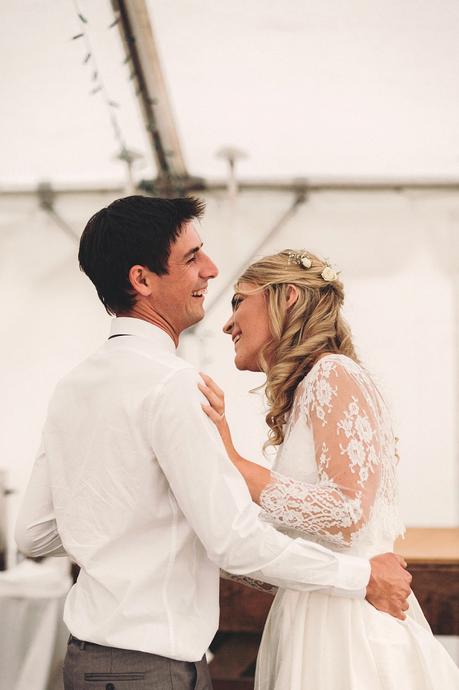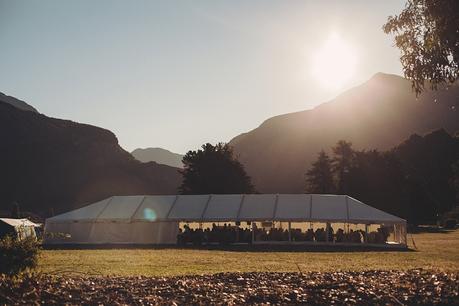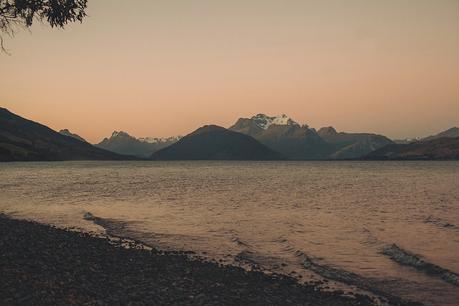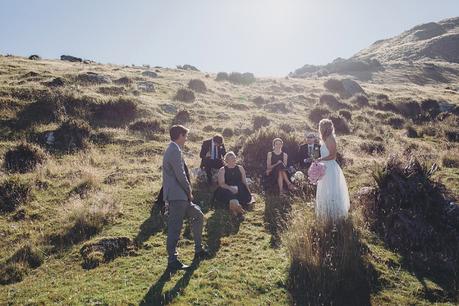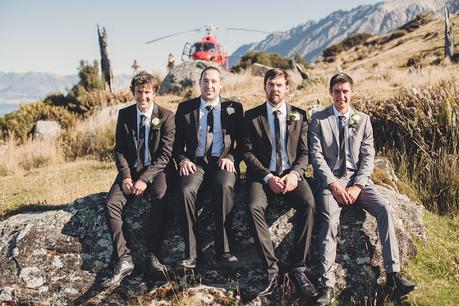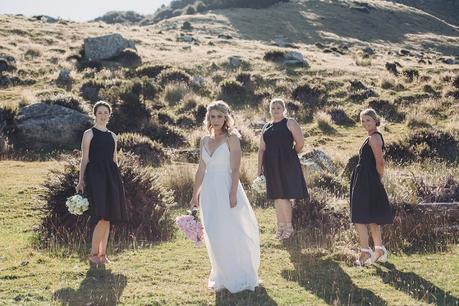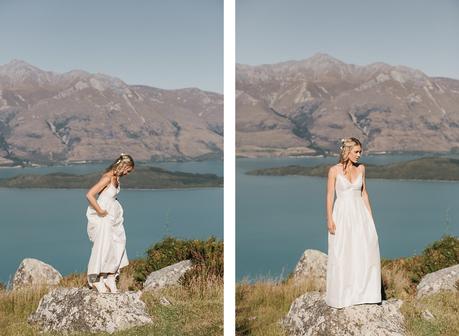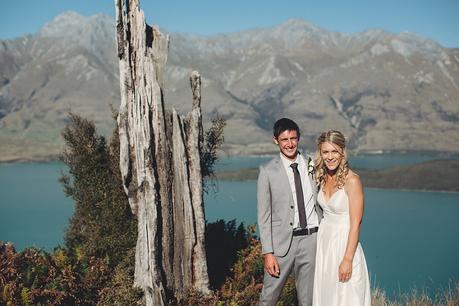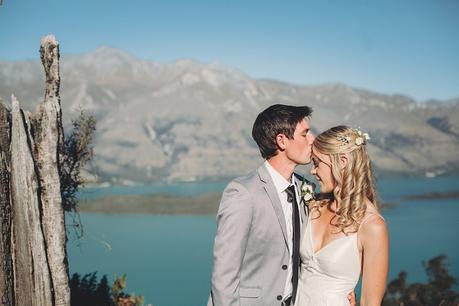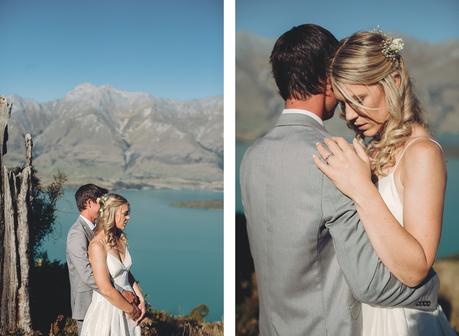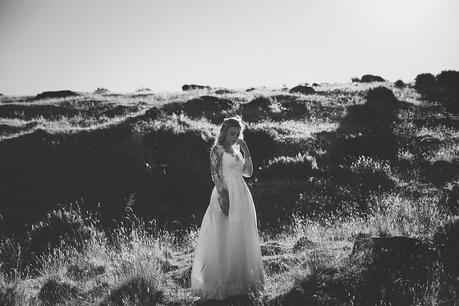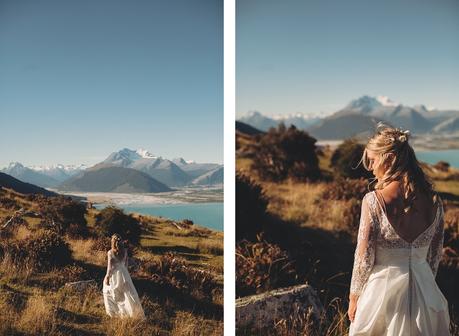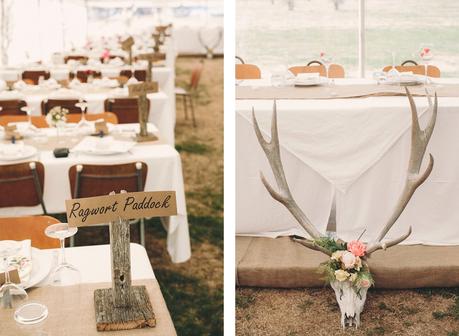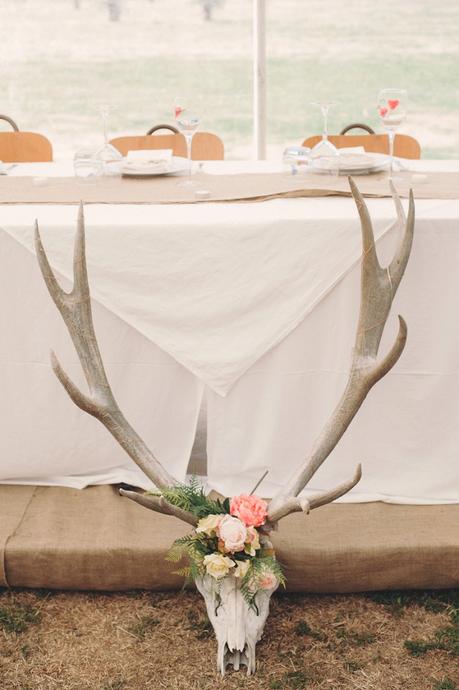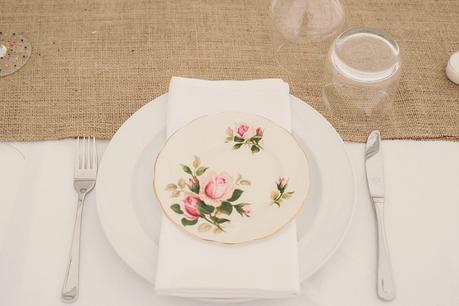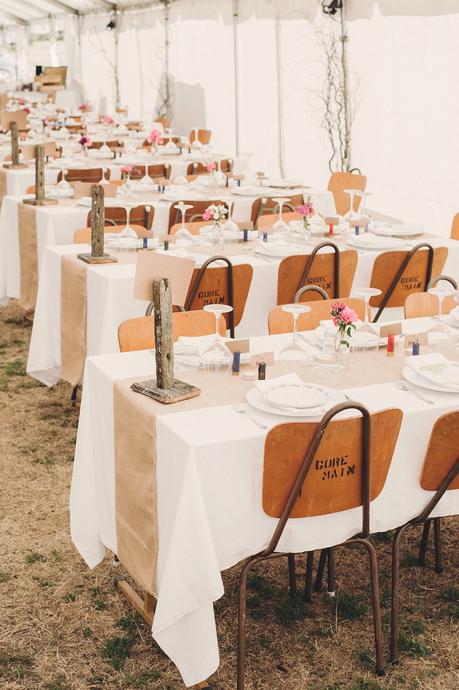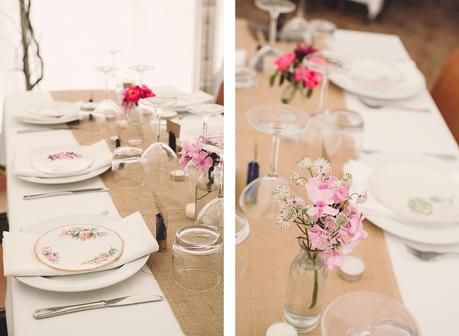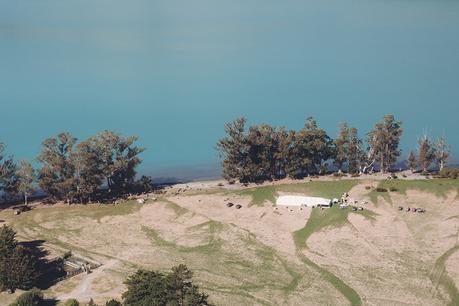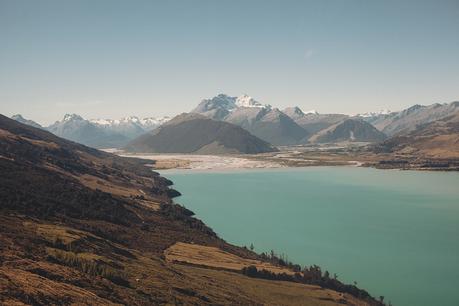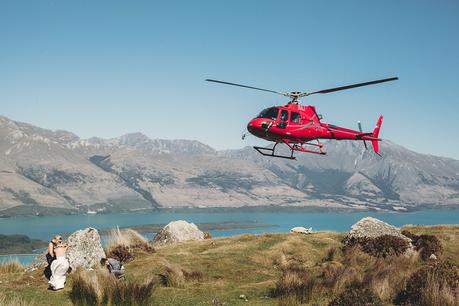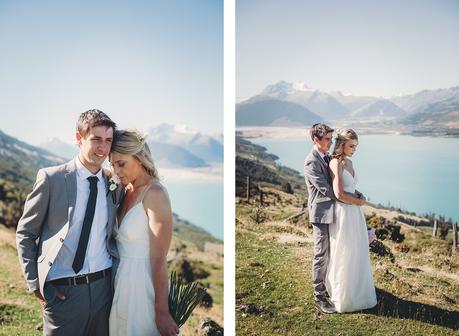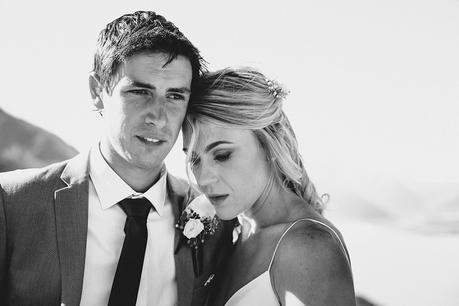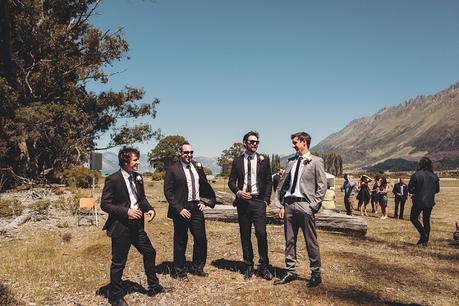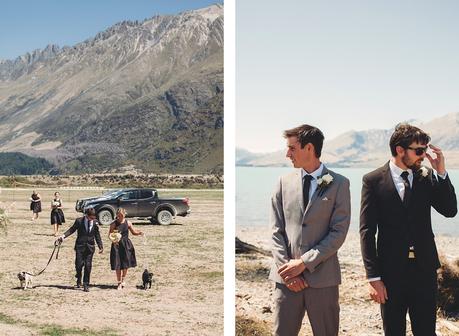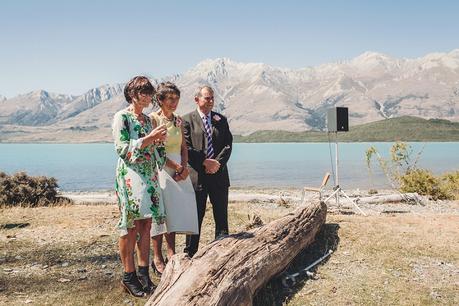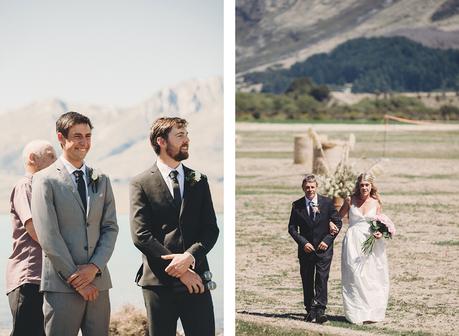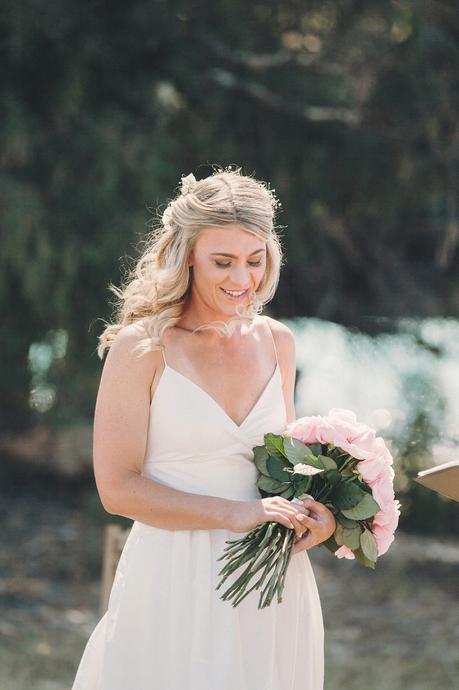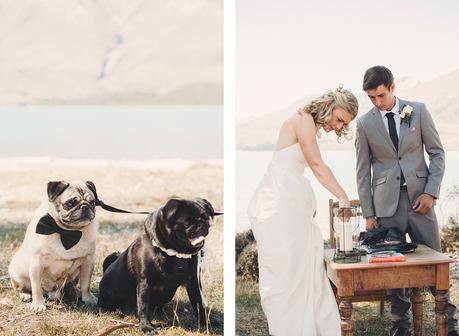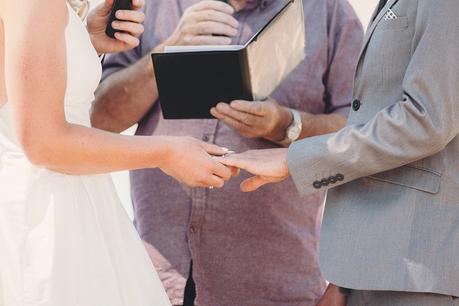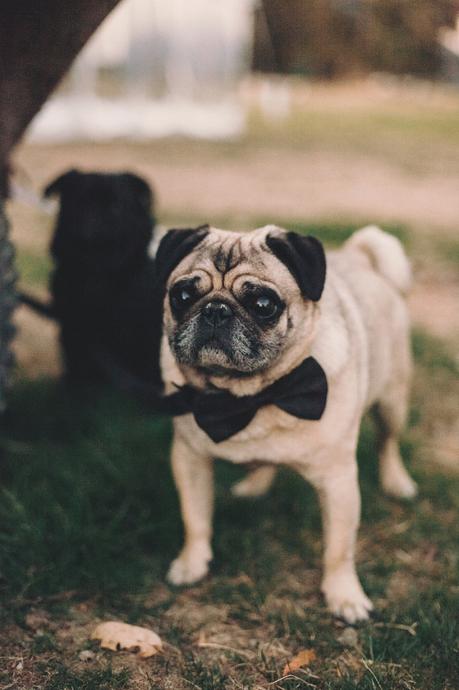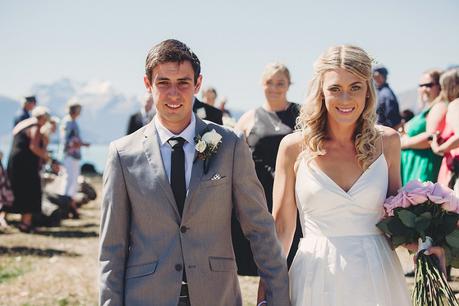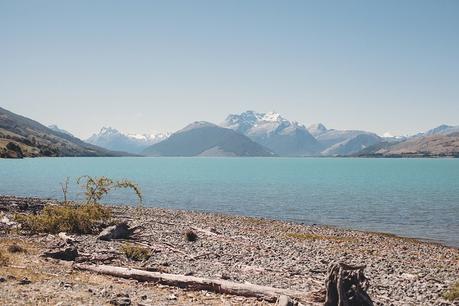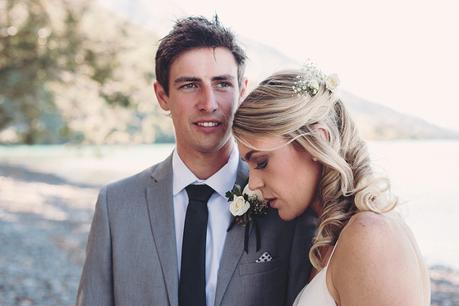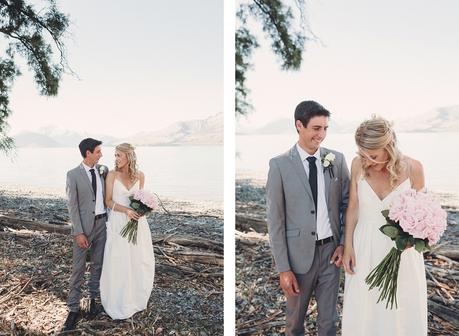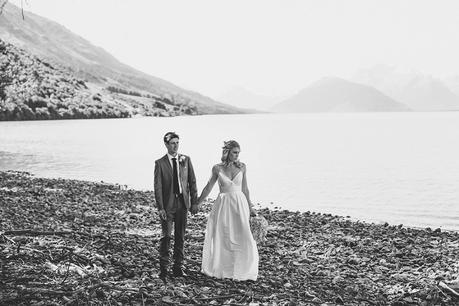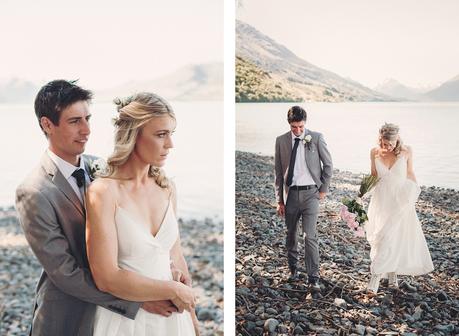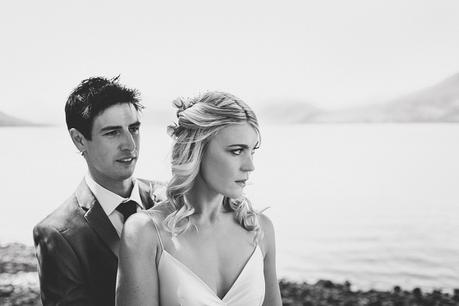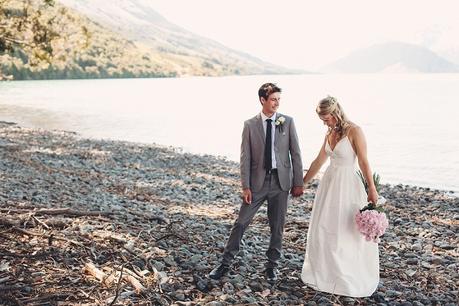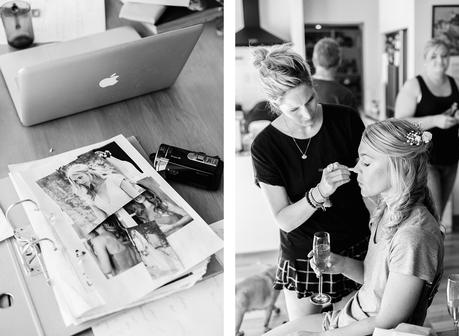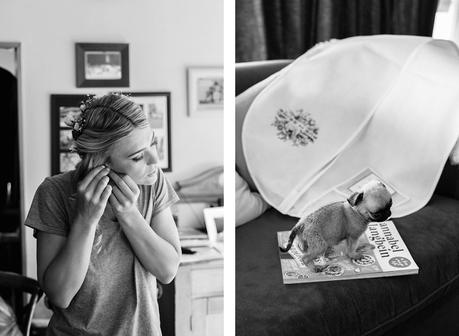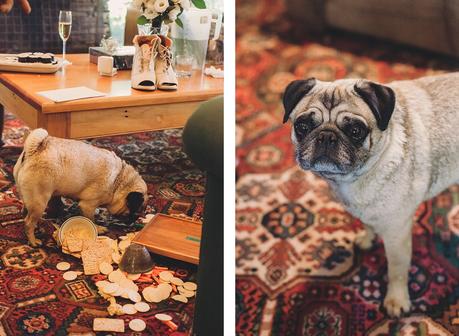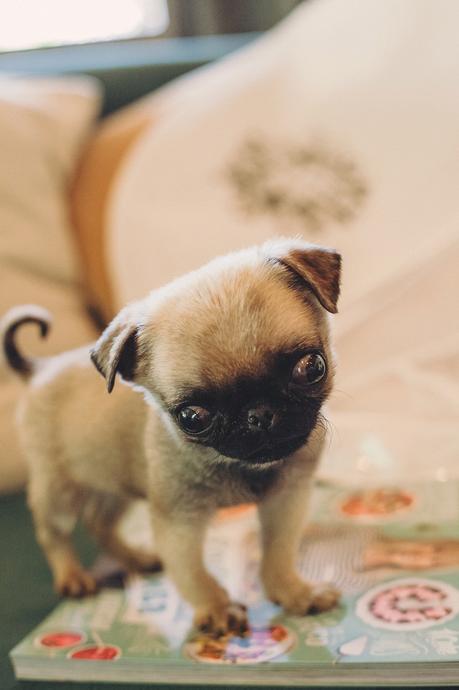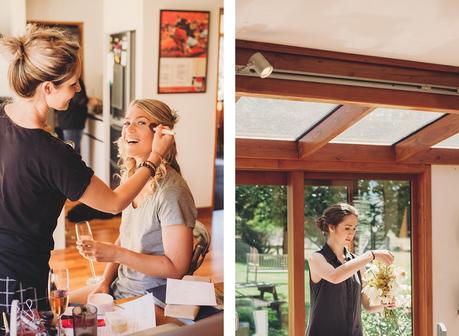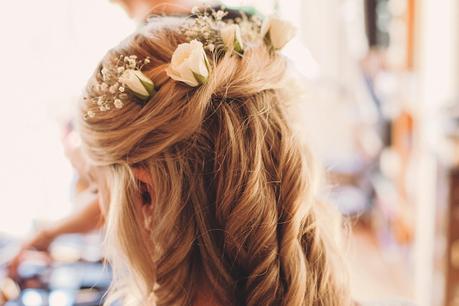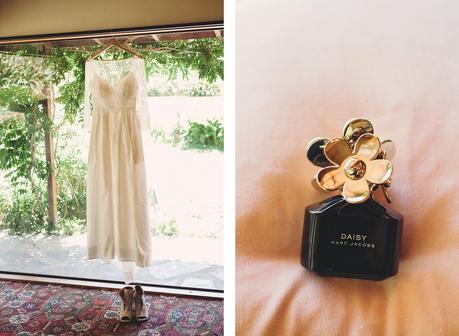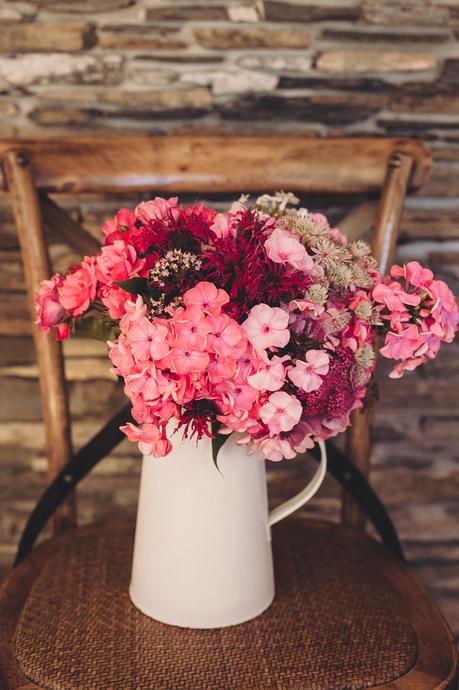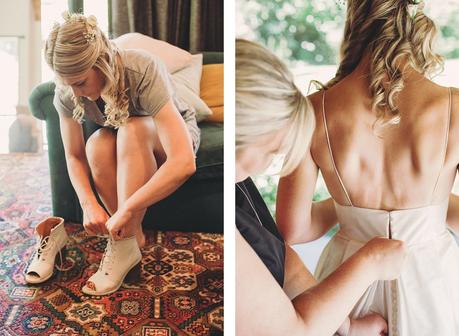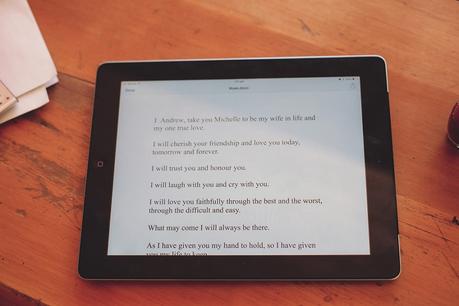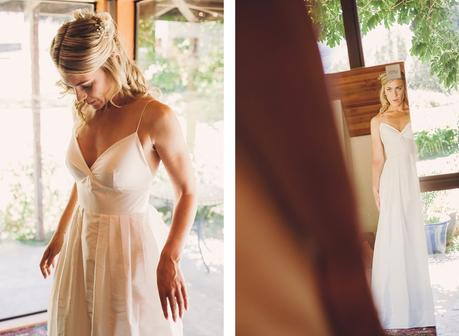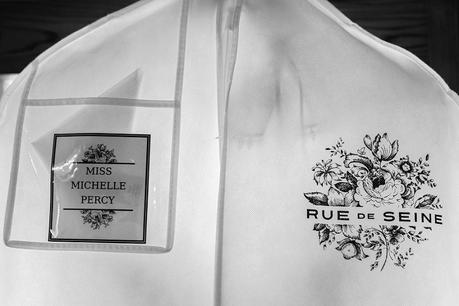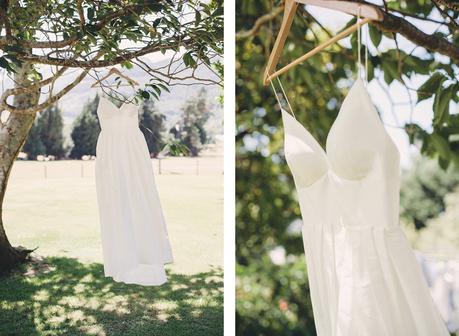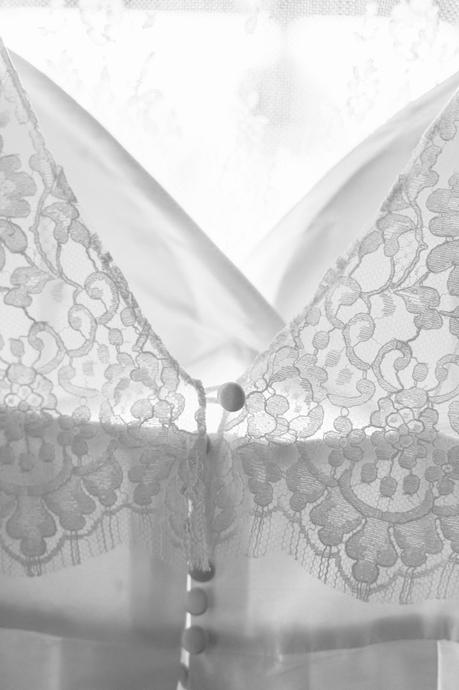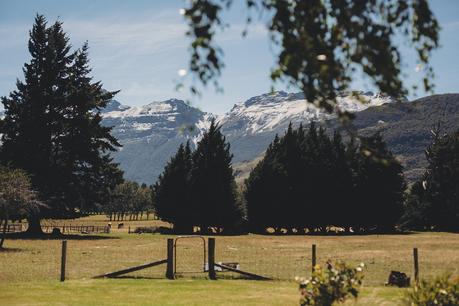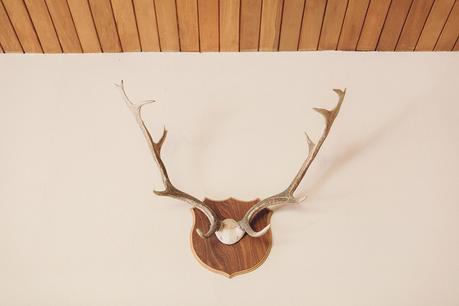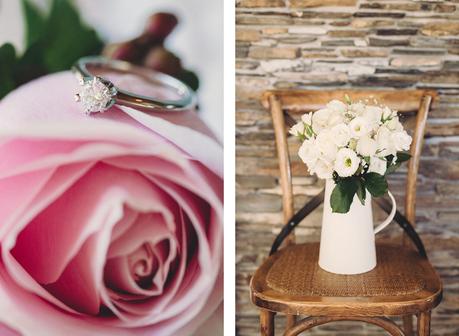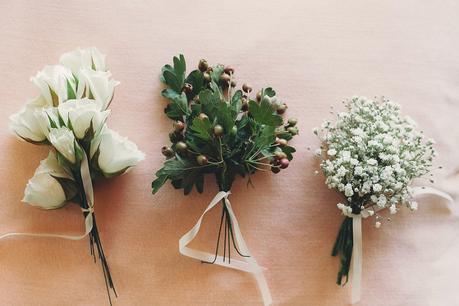 Who Michelle Percy & Andrew Green
Where Greenstone Station
Guests 150
Budget We aimed for $12,000 but our final tally was $16,000
Andrew and I met on a night out in Queenstown through mutual friends. I knew he was a keeper when he drove over an hour to bring me lemonade and sushi after I'd been really ill a week later- our first official date.
In three words describe your wedding style... Rustic, homely and fun
We beg, borrowed and stole wherever we could. A family friend made our beautiful cake, my sister and I made all our invitations and we used our many talents of family and friends wherever possible. When planning our wedding I wanted our guests to be fed, watered and entertained. So our splurge items were the marquee, food and alcohol and the band.
I had a boho themed hens do at a local café where we drank wine and ate nibbles in the sun- divine. Andrew stags do was a slightly more classic affair, which involved alcohol and mates!
I walked down the aisle to INXS Beautiful Girl and we had our first dance to Beautiful War by Kings of Leon.
Lots of our details and stationary where made by close family friends. If I had my time over I'm not sure if I would have chosen to do the invitations myself!
The whole process was really fun but it can be consuming. Enjoy the processes ups and downs. Not everything will be perfect but sometimes that just adds to your special day. Besides you're the only one who really knows!
Play to your strengths. Save where you can and spend money where you need to. Sometimes it really is easiest to pay an expert!
We are hoping to get the Philippines for our Honeymoon soon.
CREDITS
Photographer Dawn Thomson Photography
Flowers Orange Blossom Designs
Venue/Catering Greenstone Station Catering - Monica Sharp - Glenorchy Kitchen
Hire Company Hire Pool
Hair & Makeup Tina Stanley
Makeup Heather Kennett
Cake Sylvia Morris
Celebrant John Richards
Brides Dress Rue De Seine
Shoes Borrowed from my Mother
Grooms Suit & Accessories Hallensteins
Rings Naveya & Solane
Transport Farm Tracks and Glenorchy Heli
Music LA Social Club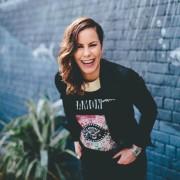 Founder and editor of P&L. Self-proclaimed shoe guru and lover of bogan chic (wtf!) Wife of a butcher, mother of 7 dogs and a cat. Bonkers.