Graham Charlton published an article on how many users can't recognize a PPC ad in Google search. Now I remembered reading another article a few months back which Charlton referenced in his latest article.
The latest findings show 55% of respondents did not know the difference between paid listings and organic listings.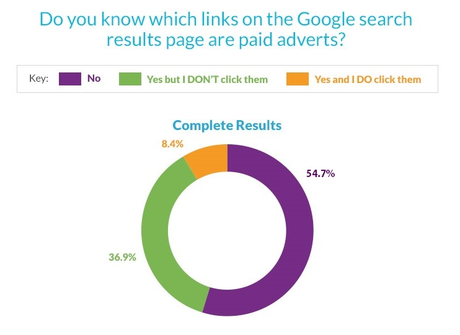 Check out the entire article on Clickz.com for a detailed breakdown by age, and a look at how Google's ads have changed their look over the last decade.