The undisturbed wilderness of Botswana makes it one of the most sought after African safari destinations of all. It attracts wildlife enthusiasts who are seeking something beyond the normal jungle experience.
A safari in Botswana is arguably the ultimate country for viewing African wildlife. But there are so many types of safaris ... so how do you choose? This Botswana Safari guide explains the types of safaris, then helps you choose where and when to go based on what you want to see and experience.
A Botswana safari has three main regions, all beautiful in their own way with each providing a different kind of experience. To the north along the Chobe River lie the wild and wet areas of the Okavango Delta and the vast Makgdikgadi and Central Kalahari Pans. To the south is the Southern Kgalagadi Transfrontier Park, whose boundaries overlap with South Africa.
ⓘ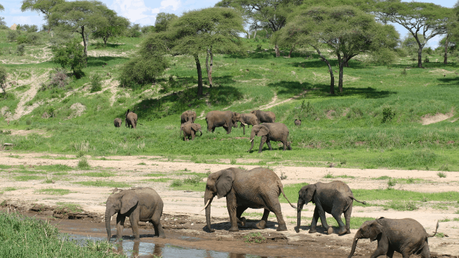 TIP: Investing in a Botswana travel guide will enhance your trip. Bradt's Botswana Safari Guide covers all three tourist areas. It also includes detailed flora and fauna information for each safari area.
Visa requirements for travel to Botswana
A tourism fee of $30 is payable by all nationals (except SADC citizens) by cash/card on arrival for your exciting Botswana Holidays.
Citizens of the USA, Britain, Australia, Canada and the EU:
Passport must be valid for at least six months after your departure date.
Proof of sufficient funds and outgoing travel documents are also necessary.
No visa is required for stays of up to 90 days.
Nationals of other countries should contact their Botswana embassy to verify visa requirements.
If you wish to extend your stay beyond 90 days, you will need to request for an extension from the Immigration Department.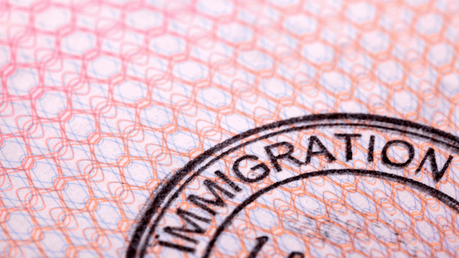 ⓘThe Botswana Government has introduced new immigration rules for children under 18 years of age. They must provide a certified copy of their FULL birth certificate with a valid passport. If the child is traveling alone, with another adult or with only one parent, then an affidavit from the non-accompanying parent is needed for the child to travel.
Getting to Botswana
Although said to be a long haul destination it is relatively simple to get there. Qatar Airways, Singapore Airlines, Ethiopian Airlines, Air Namibia, Airlink, Air Botswana and Air India all fly direct to Botswana.
Botswana's main airport is Sir Seretse Khama International Airport (GBE), located 11km/7miles north of Gaborone, the capital. Most of the international airlines fly into Gaborone or nearby Johannesburg, then connect with the safari areas by a small aircraft.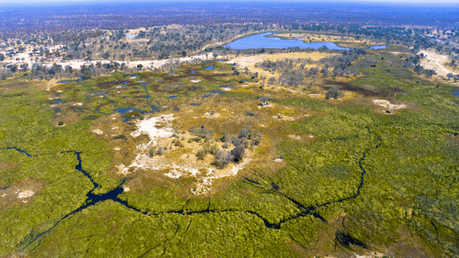 From the UK or USA, the easiest and most direct way to get to Botswana is via Johannesburg. You can fly South African Airways ( www.flysaa.com) or Virgin Atlantic and then catch your required connecting flight. These flights leave Heathrow and JFK daily.
Best time to visit Botswana
To be honest, there is no correct answer to this. Each season has its own charm, with one season may be one person's favorite but equally opposite for someone else.
The peak safari season in Botswana is from April to September, when the days are nice and warm and the nights a bit chilly. The spring season, September to December, finds prices at their lowest, but the temperatures can reach the high 90s.
Wildlife enthusiasts seeking the perfect chance to see all animals on their bucket list should concentrate on March through May and July to October. These are generally the best months for game viewing.
The best months to visit greatly depend upon which park or game reserve you are visiting. For instance, Nxai Pan Park is only rated fair during July to October, but the Okavango Delta is rated excellent. The safest year-round choice is Chobe National Park.
Best places to stay
In true expedition style, Botswana has a number of safari lodges and mobile camps. They range from basic to deluxe to cater to all types of travel styles. Most of these camps are located in magnificent settings and vistas for the ultimate safari experience.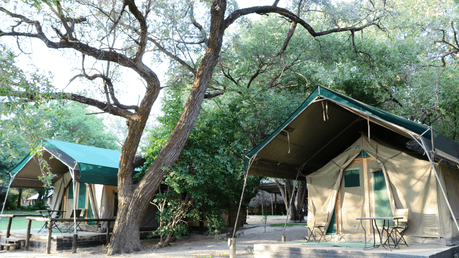 You can also experience Botswana in your rented 4×4 vehicle, as it can double up as a camper home. This allows you to explore the country at your own pace, as you move from one campsite to another. You can lie awake in your vehicle bunk listening to the sounds of the wild beasts that come alive after dark. Best of all, you can build a bonfire, gaze at the night sky, and wait for wildlife spectacles to unfold from your front-row seat.
What type of Botswana safari would you like?
For endless safari possibilities - the Okavango Delta has no parallel. It is a place where a large number of wild animals roam and rule unlike anywhere else on earth.
For stark desert beauty - visit the Kalahari Desert. The largest unbroken stretch of sand on the globe stretches from Makgdikgadi in the north to Kgalagadi in the south.
For an African river cruise - the life-giving Chobe River is literally bursting with wildlife. You'll see elephants swimming and hippos grunting around you as you cruise on the river.
For an incomparable wetlands safari - spend a few days at the Moremi Wildlife Reserve. It lies in the center of the Okavango Delta.
To encounter big cat populations - the enormous Kgalagadi Transfrontier National Park is a special place.
Witness zebra and wildebeest migration - at the Makgadikgadi Pans. (Only at certain times of the year.)
ⓘ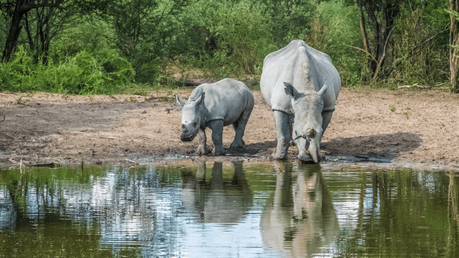 TIP: You can easily combine your safari with two nights at Victoria Falls. Activities include tours of the falls, whitewater rafting, game drives and cultural tours. The best time to visit is from February to May, when the water will be flowing at its greatest volume.
For a shining example of Botswana's conservation work - visit Khama Rhino Sanctuary. It's a safe haven now for black and white rhinos.
Botswana wildlife
Botswana has a healthy wildlife population. Elephant, Giraffe, Hippo, Buffalo, Zebra, Wildebeest, Lion, Leopard, Hyena and Cheetah are fairly common, and the rhino has been reintroduced. The easiest places to see these is in the northern parks that have a permanent source of water.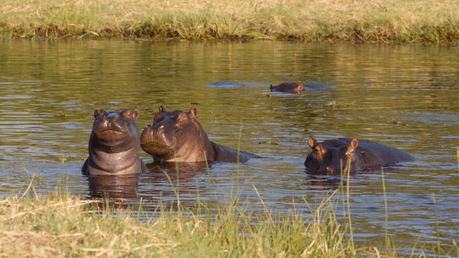 The Moremi and Okavango Delta contain the largest population of the highly vulnerable African wild dog and rare antelope species of Red Lechwe, Puku and Sitatunga.
Botswana has no endemic bird species. However, several have limited distribution including African Cuckoo Hawk, Bradsfield's Swift, Olive Woodpecker, Red Phalarope, and African Grass Ow l among others.
Why should I consider a safari in Botswana?
Botswana is a wildlife wonderland which comes at a high price. As a result, higher budgets translate to fewer tourists, much better conversation and some of the most prolific animal and bird viewing.
On a safari to Botswana, the only crowds you will have to deal with are the animals, but they have been the rightful owners of these lands for centuries.
Botswana safari trip FAQs
However, as with any destination certain precautions need to be taken before traveling.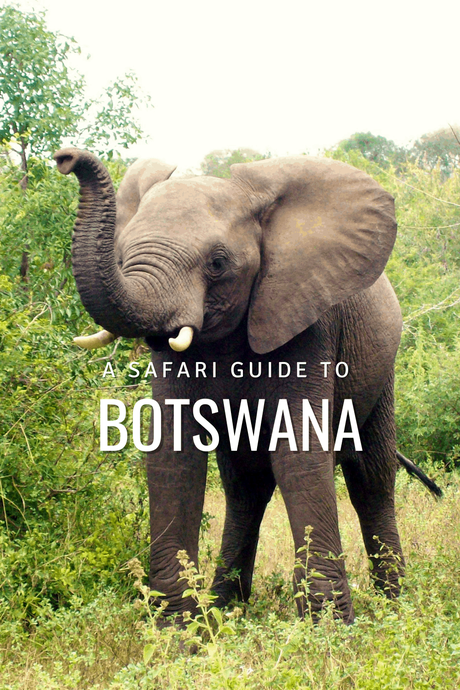 ⓘ TIP: Anti-malaria medication is available on Amazon.
Psst! If you liked this post, bookmark it on Pinterest!