You just know when you meet certain couples that not only are you going to LOVE their wedding, you are also going to love them!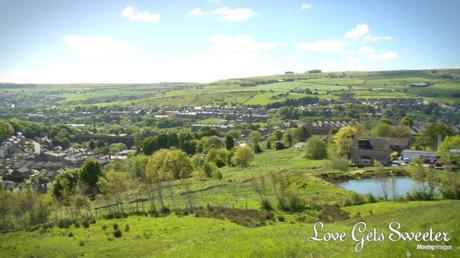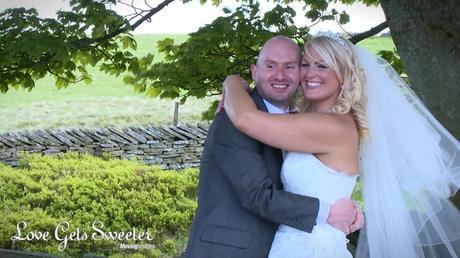 Click here to read more and see their wedding highlights film
I was so pleased that Kate and Nick decided to book my after meeting at The Little White Books wedding show at The White Hart, Saddleworth. They weren't sure about 'wedding videos' at first, that was until they saw mine that day! We spent the next 16 months keeping up to date with wedding plans and wedding film ideas, and I was even in on the amazing surprise Kate had lined up for Nick on the day!
Kate and Nick's Wedding Highlights

Click here to view the embedded video.
When the day finally came around I couldn't wait to get started and arrived at Kate's Mum's house nice and early to capture the girls having their hair and make up done. My assistant, Scott, then headed over to film Nick with his best man and cat. Soon enough Nick's surprise arrived in the form of a Ferrari to take him to Saddleworth Church while Kate took a ride in her gorgeous wedding car with her proud Dad.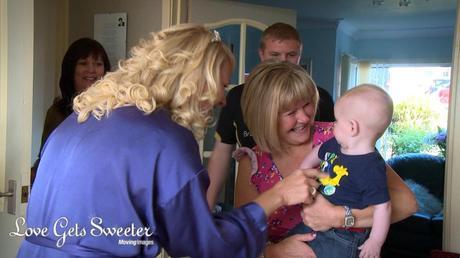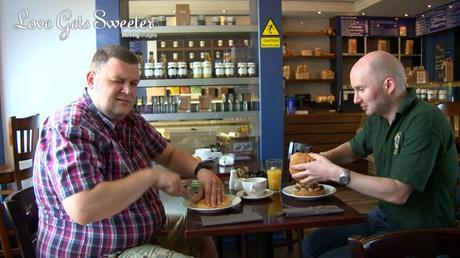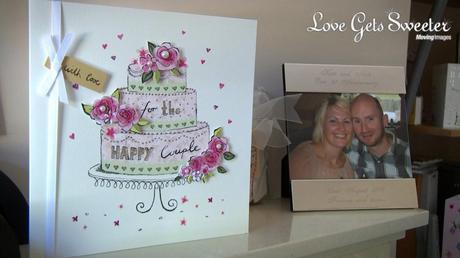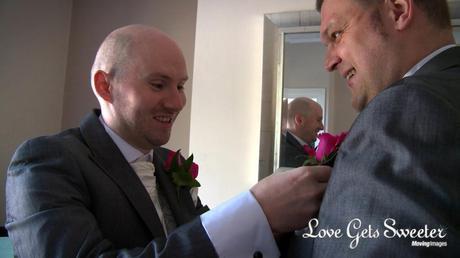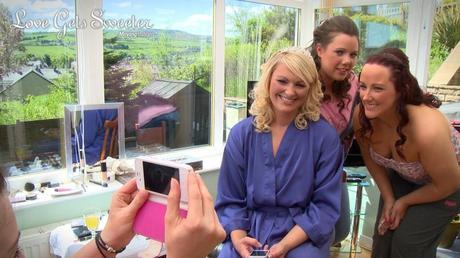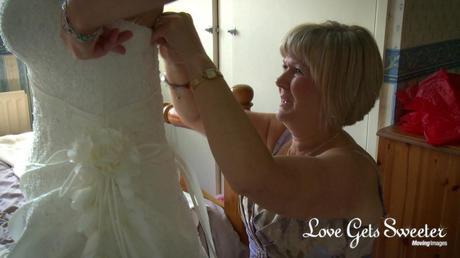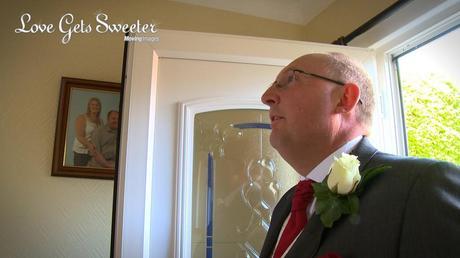 The ceremony gave me goosebumps as they had a live brass band perform all their music. It really filled the church and sounded amazing!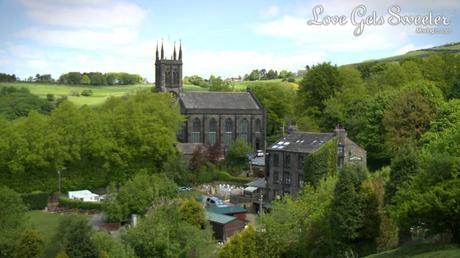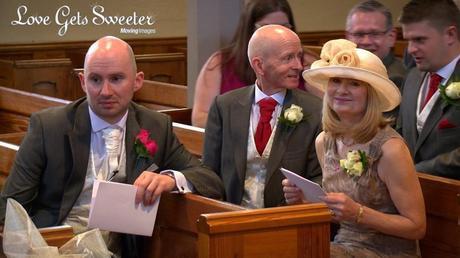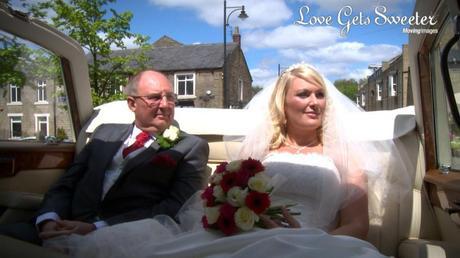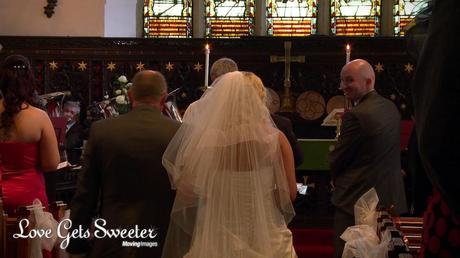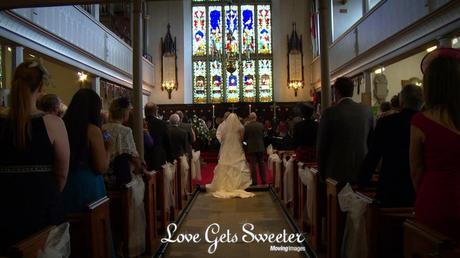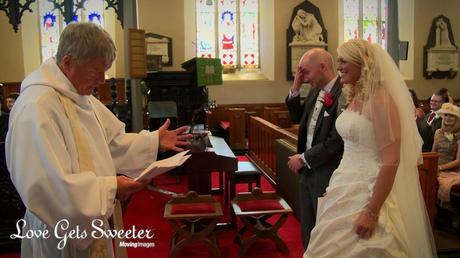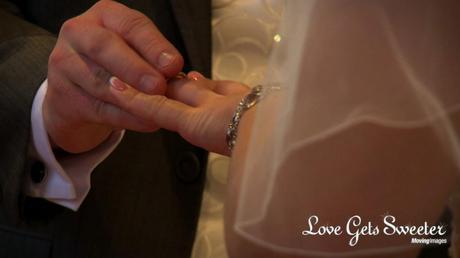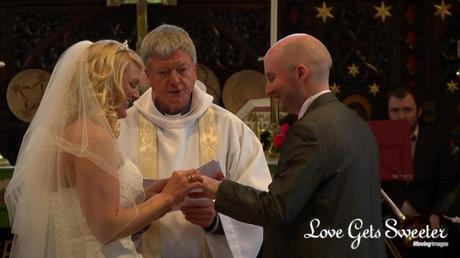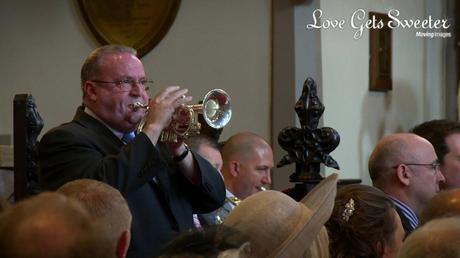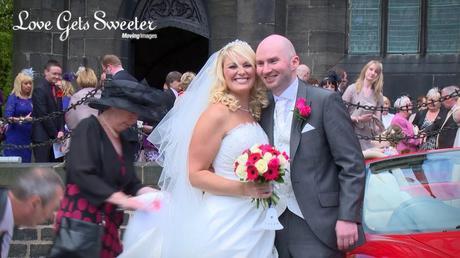 Guests were then ushered on to their awaiting coach to be taken to The Huntsman Inn, Holmfirth (West Yorkshire) where they got to enjoy some canapes while the bride and groom had their photos taken with the cars. Before we knew it guests were being seated ready to welcome the new Mr and Mrs Young in to the room for their wedding breakfast. The applause was deafening and Kate did a cute raise of her champagne glass to toast her guests as she took her seat. The speeches involved some funny stories about Kate's work training, as well as how they first met, and then we were treated to a slide show of embarrassing images of the groom thanks to the best man!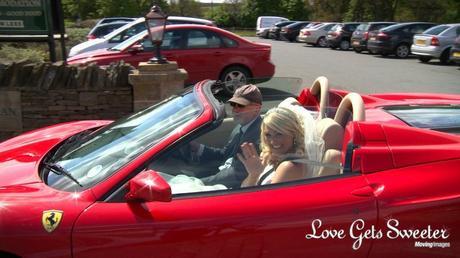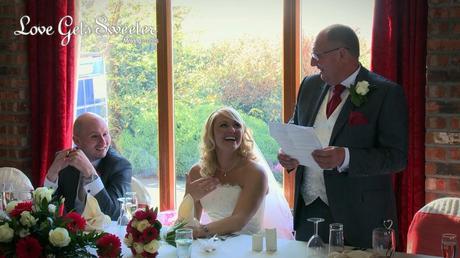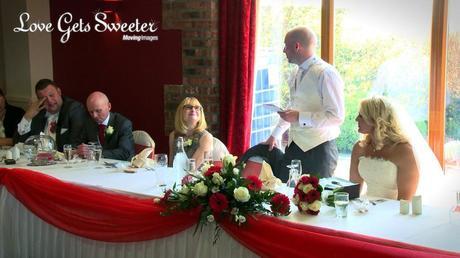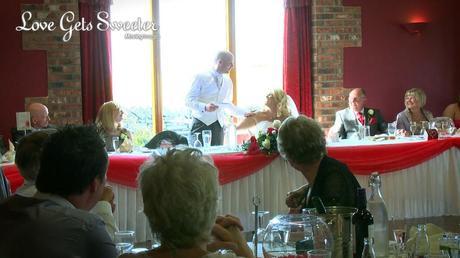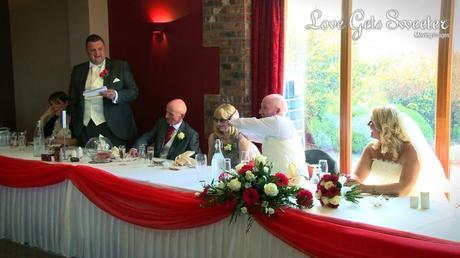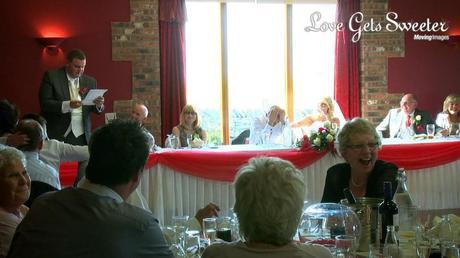 The band returned in the evening for something a little bit different and it was well worth staying after their first dance just to capture the crowd getting involved with the medleys and crazy games the band had planned…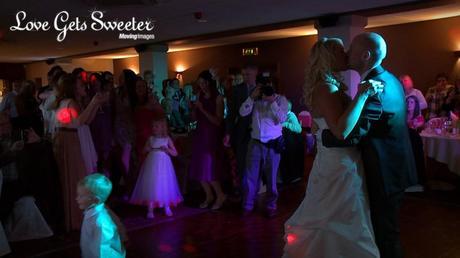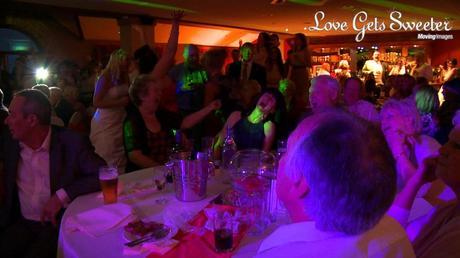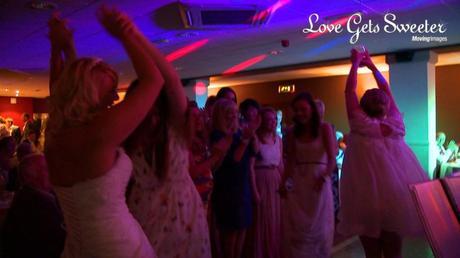 Thank you Kate and Nick for choosing Love Gets Sweeter to film your day. It really was a pleasure and I can't wait to complete all these fabulous extras so you can get your wedding DVD!
Wedding Church Ceremony – The Saddleworth Church, Uppermill
Wedding Reception – The Huntsman Inn, Holmfirth
Wedding Photographer – Light and Dark Photography
Wedding Dress – Heavenly Reflections, Milnsbridge
Bridal Hair – Joanne (Hairs and Graces), Slaithwaite
Make Up Artist- Amanda Newiss (re: Hair and Beauty), Slaithwaite
Flowers – Finishing Touches, Outlane
Bridal Party Suits – Greenwoods Suit Hire
Favours – Linda Hoffman (wedding cakes)
Cake – Made In Cake, Holmfirth
Wedding Band – Grimethorpe Colliery Band
Ferrari – Northern Ferrari Hire , Cheshire
Wedding car – Mayfair Wedding Car Hire, Halifax