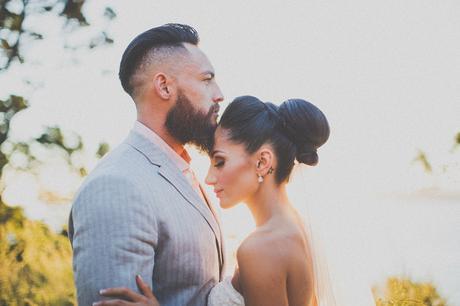 I am SO very excited to bring you today's wedding, although feel slightly lost for words when describing how much I love it...I LOVE IT A LOT! You may recognise Larrisa & Issac from the most popular engagement shoot EVER featured on P&L (check it out here). The gorgeous couple turned their engagement party into a surprise wedding for family & friends, and captured it all with one of my favourite photographers Emily Roper from Clipic Photography & Video. Girl, you are seriously amazing!
5 ideas to steal A surprise wedding at your engagement party, brilliant! | Hiring a holiday home to host your wedding | The photobooth, so much entertainment for all ages and a great favour idea for your guests | The cake table filled with a variety of sweet treats looks stunning & yummo! | The grooms unique outfit is a great alternative to a traditional suit (and I likey no tie!)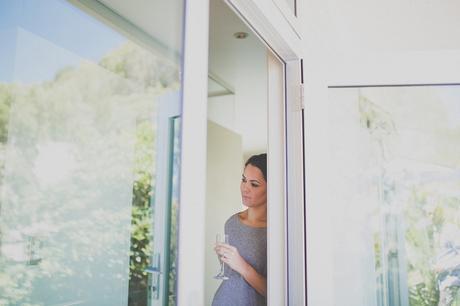 Tell us the one quality you love most about each other?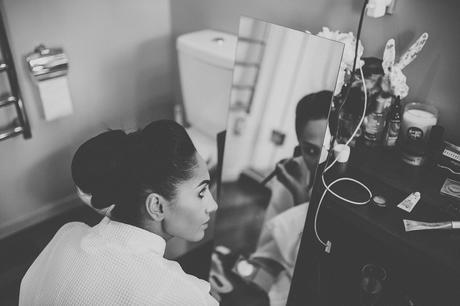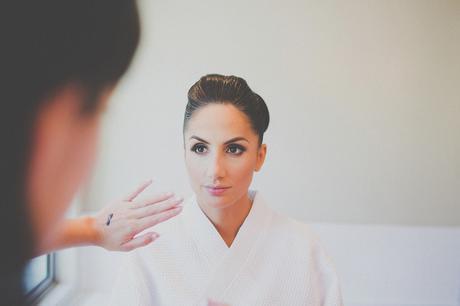 In three words describe your wedding style...

What were your save and splurge items for your wedding?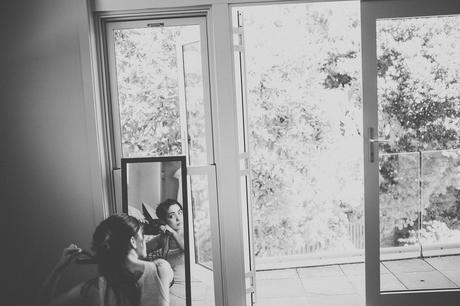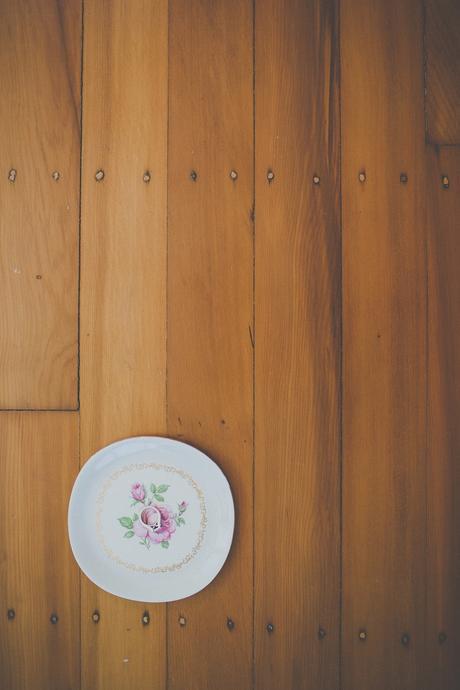 In hindsight is there anything you could have gone without?
Who Isaac + Larissa Carlson
When 23 Jan 2015
Where Private Estate in Eastbourne
Larissa - Isaac's intelligence has always been sexy to me, but it's his emotional intelligence that I just love and respect so much. Isaac possesses a strength to monitor his emotions no matter what challenges he faces, he can diffuse conflict instantly and can engage with absolutely anyone in a way that draws people near to him. Its rare and so alluring to have that in a partner.
Where did you go for you honeymoon and why?
Isaac - Larissa is incredibly loyal, not just to me, to her family, friends and to the morals she lives by. It's not something she has to think twice about about, its a natural trait of hers, rare in this day & age. I was searching for this for a long time and found everything I was looking for and more in my now beautiful wife.

Do you have any tips or tricks for engaged couples?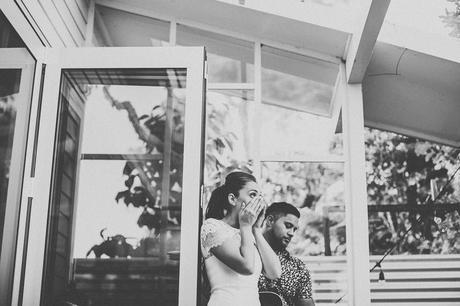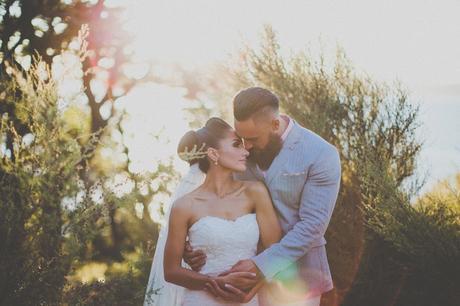 What do you love most about being married?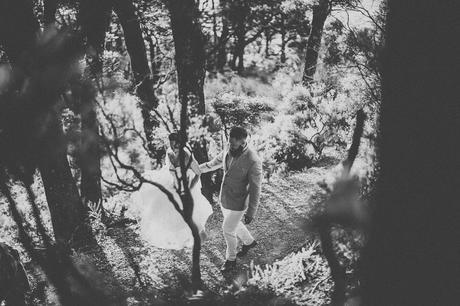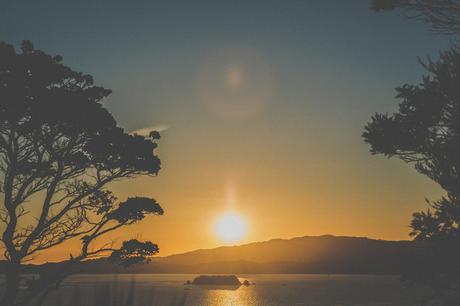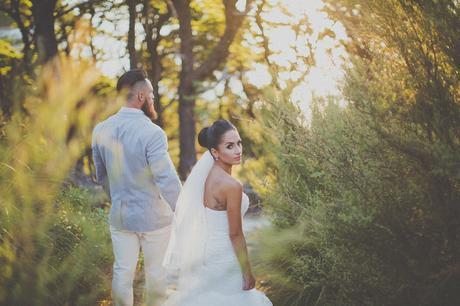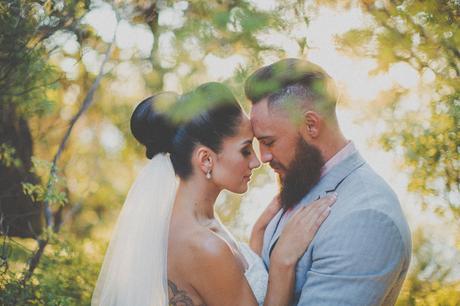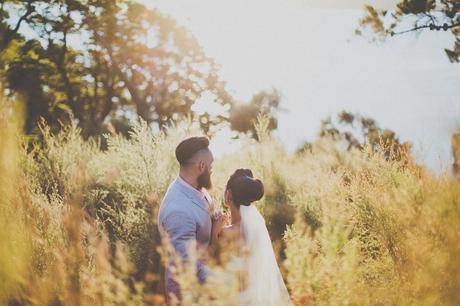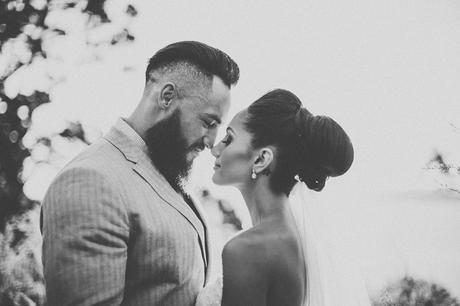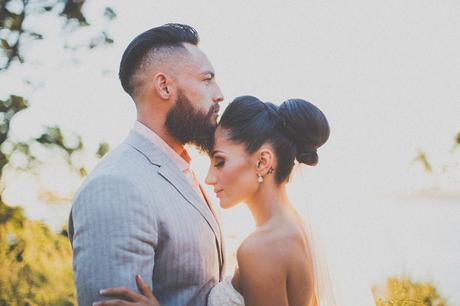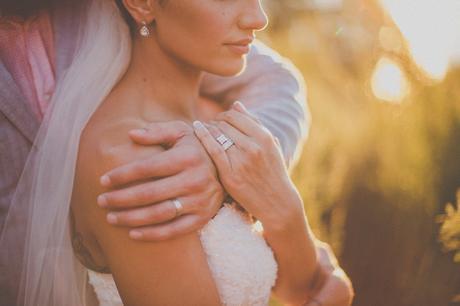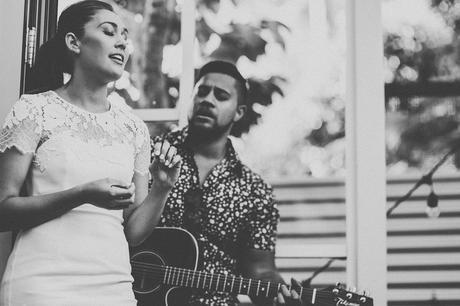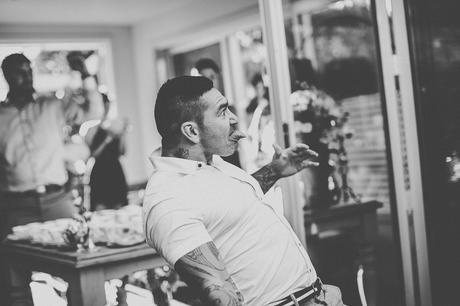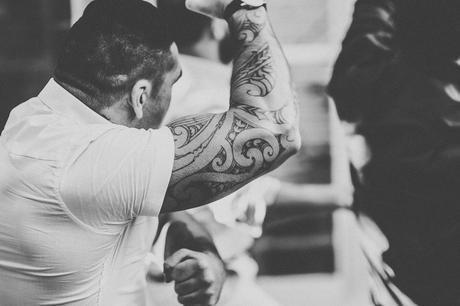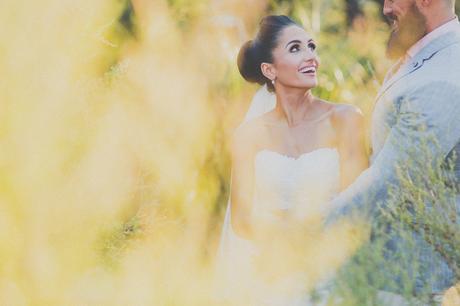 Intimate, Authentic & Ornate
Our photographer and our rings were our major splurge followed by my wedding gown and Isaac's ensemble.
Our major save on our day was my wedding planner, wedding stylist, dress designer, florist & caterer, all of which was my mother Shirley! Shes been styling weddings for over 30 years and is a phenomenal chef. It was our gift for our wedding and without her it would not have been possible. She is an incredible jack of all trades!
Everything on our day for us was perfection. I did however do my own makeup on myself & my maid of honour, that was stressful. I was shaking and nervous, having moments of slight regret on the day. However looking at my photos I'm elated with the result.
My mum is queen of DIY. A select few, were in on the 'Surprise Wedding' so they all got behind mum and helped decorate and complete set-up. Mum and I spent about 7 months buying and collecting china and vintage props like trunks, typewriters and even a 1880's original phonograph from an antique store. She prepared and cooked all of our food, created all the food stations. hand made all the cupcakes, macaroons, sweets, savouries & my beautiful wedding cake.
We just got back from our North Island, NZ honeymoon! Our country is the most beautiful country in the world, so it was a no-brainer for us to enjoy a home grown honey moon before we conquer the world. Both isaac and I haven't done a lot of travel in our own backyard so this was the perfect opportunity for us. New Zealand's forests, coastal and marine environment is undoubtedly unmatched, we live in paradise, our own slice of heaven on earth! Whether you are on a budget or indulge in 5-star hotels. New Zealand is where its at! Offering the majority of its amazingness to us for FREE! And besides, unlike other countries our wildlife won't eat you!
Enjoy being engaged, that moment of time is incredible, dont be in a rush to start planning. I miss being a fiancee its the best feeling in the world!
That our relationship, our marriage, family & home has Gods blessing.
Photographer Emily Roper, Clipic Photography & Video | Planner & Stylist Dean & Co. - Shirley Tetai | Flowers Dean & Co. - Shirley Tetai | Makeup The Leo Style (bride) | Hair Maine Artistry | Cake Dean & Co. - Shirley Tetai | Brides Dress Aliciar Bridal & Dean & Co (Collaboration) | Brides Accessories Michael Hill | Bridesmaids Dress Forever New | Bridesmaids Accessories Micheal Hill | Groom Suit Hugo Boss, Ted Baker, Bing Harris & Co | Grooms Accessories Pierre Cardin, 3 Wise men, Aquila Men's Footwear | Venue Private Estate, Eastbourne | Invitations Wendy Maree Collection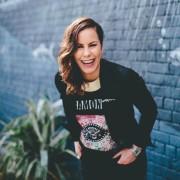 Founder and editor of P&L. Self-proclaimed shoe guru and lover of bogan chic (wtf!) Wife of a butcher, mother of 7 dogs and a cat. Bonkers.