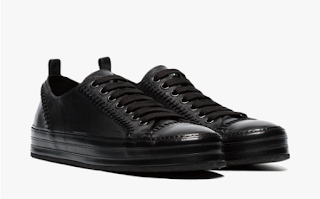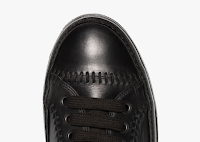 Ann Demeulemeester Leather Stitch Detail Sneakers

Understated can be beautiful when you zero-in on the details. Such is the case with these wonderful Leather Stitch Detail Sneakers from Ann Demeulemeester. The upper is a solid and slick black leather that features whipstitching all along each seem for a pristine handmade finish quality to the sneaker. Rendered in all black, the sneaker has a timeless artisanal air to it that makes it a no-brainer style-wise from a design master with a cult following. Available now at BrownsFashion.com.
Category: Ann Demeulemeester, Browns Fashion, Low-Tops, Men's Shoes, Men's Sneakers, Mens, Mens Fall/Winter2018, Mens Footwear, Mens Style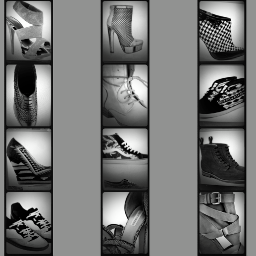 About SHOEOGRAPHY.COM:
Shoeography.com is a daily footwear blog highlighting what's new and what's hot in mens shoes, and women's fashion shoes!