Nine days ago, there was the first spring day with clear blue sky. A week before it was ice cold and snow on the fields. Now the temperature had jumped up. We went out for a walk around Schlosswil, a little village in the surroundings with a castle from the 13th and 16th century. Here are some impressions for you to enjoy.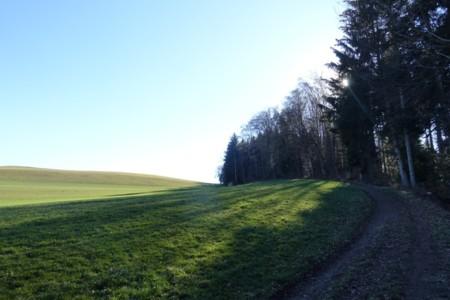 Between light and shadow – walking uphill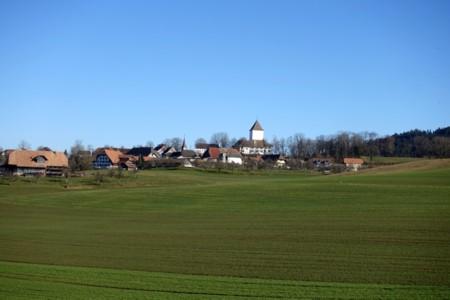 A view of Schlosswil with the castle which you can already see from far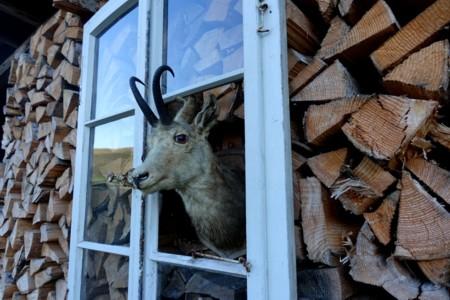 A chamois head looks out of a wooden pile…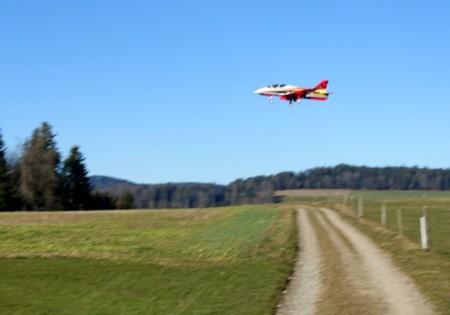 Model airplane approaching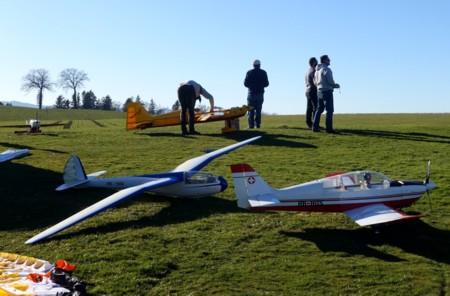 "Air traffic"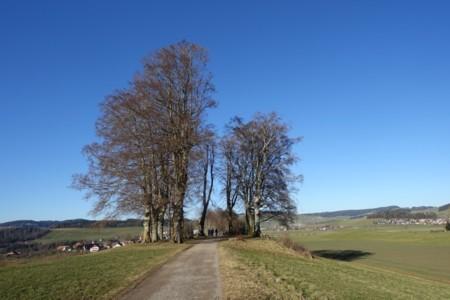 Tree alley on the way to the castle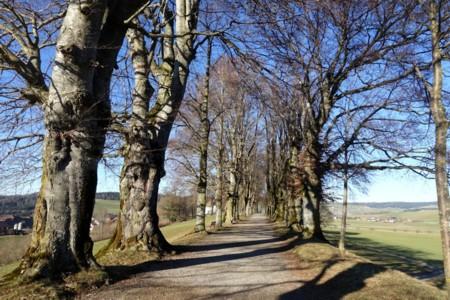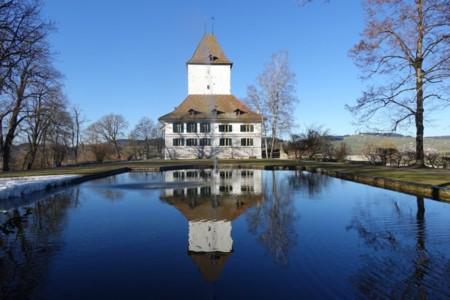 The Castle and surrounding park is a Swiss heritage site of national significance.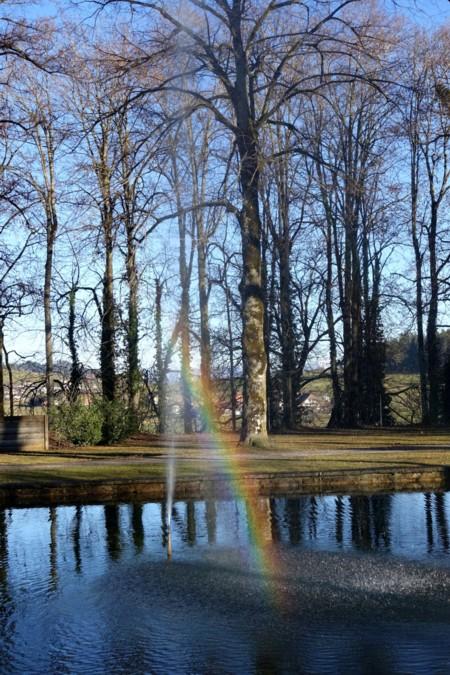 Rainbow reflection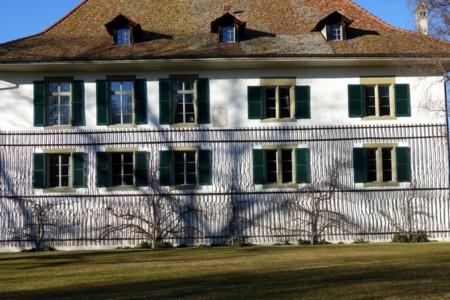 Tree decoration and sun clock at the first floor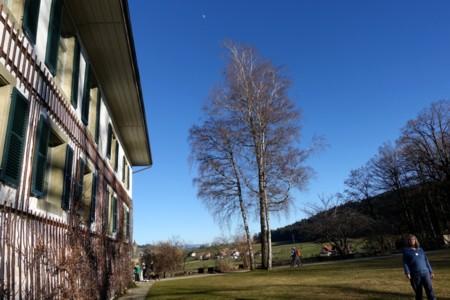 Wooden structure with trees in front of the castle.
Moon in 10th ascending phase above the birch tree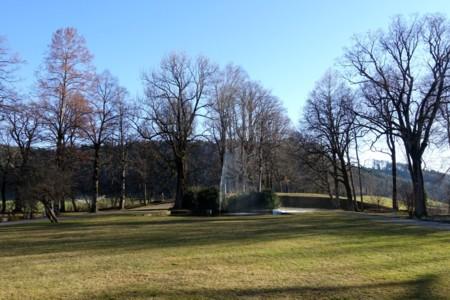 Pond with the fountain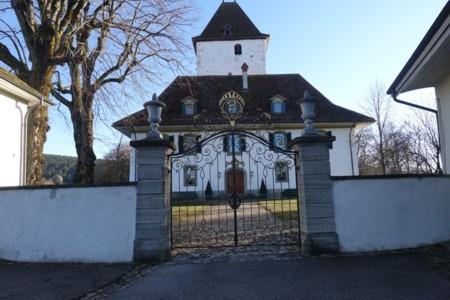 Main entrance to the castle. The walls of the tower from 13th century are about 4 metres thick.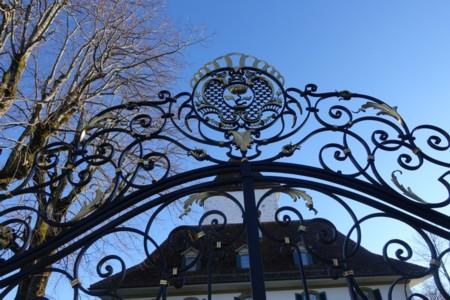 The symbol of the castle, which now is run by a private foundation
On the website of the castle it says that there are almost 400 paintings distributed throughout the castle. The apartment corridor is decorated with a cow picture gallery (18th/19th c.) with 31 paintings.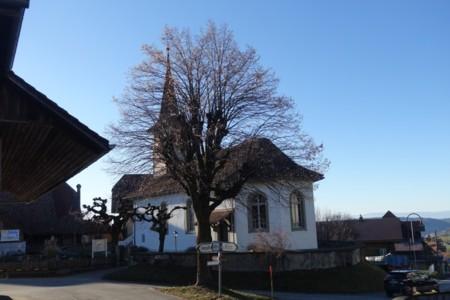 Village church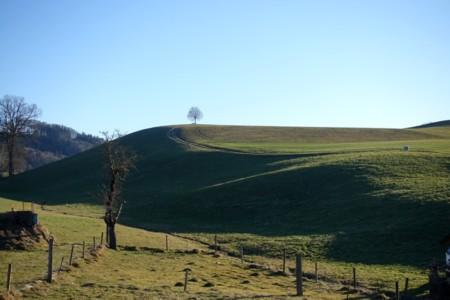 Back to the beginning of the walk