I first visited Lullingstone Castle in Autumn 2007 after watching the television programmes about the creation of the World Garden.  I really enjoyed my visit and knew that next time I was down that way I would want to visit again.  Well its taken until now to actually realize that hope.  My companion for the weekend had not visited before but was happy to take my recommendation and so we set off  continuing our winding journey further south.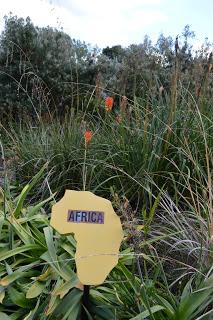 Maybe not as south as Africa, but this is the closest we got.  For anyone who does not know about the World Garden if you get the chance go and visit.  The story of its creation  and its creator are extraordinary and whilst you do not need to know it to like the garden, it is well worth finding out about.
In short what you do need to know that the walled garden at Lullingstone Castle is called The World Garden.  It is comprised of beds made in the shapes of continents and each bed features plants from that area.  The beds are not to scale but more in line with the amount of plants and how interesting the creator Tom Hart Dyke, finds the plants from that continent.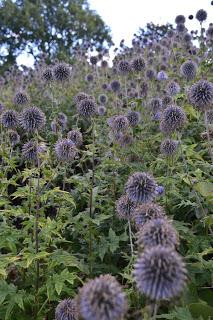 Mainland Europe is not as big as you might expect and contained rather a lot of echinops.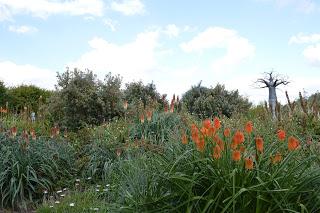 Our wanderings took us around into southern Africa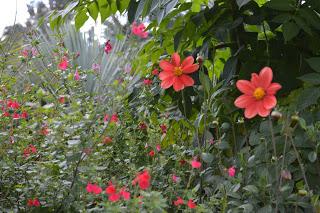 and when in the hotter climes, the garden truly bursts into life.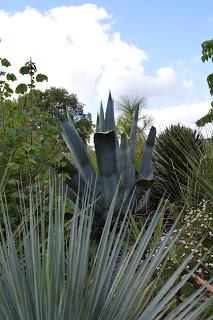 Oh look, an agave, did I mention I am having an agave moment?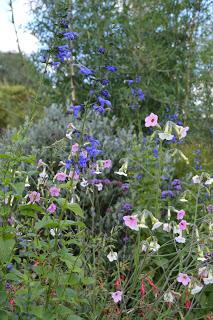 I'm having a bit of a Nictotiana mutabalis moment as well, next year I shall be growing lots of this.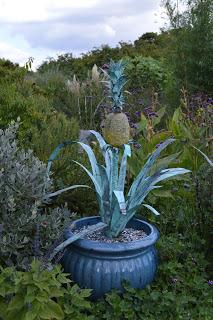 The garden is studded with sculptures that really add to the feel of the place.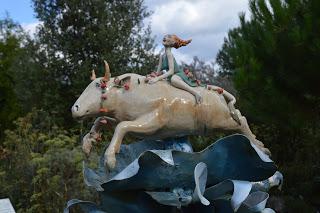 I'm going to say I loved this more than I can say.  Don't ask me why, I don't know, maybe its because my birth sign is taurus and I currently have red hair.  I just loved it.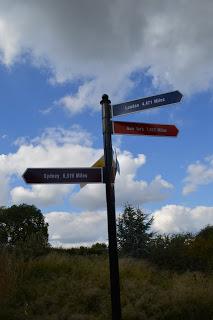 This signpost made me smile.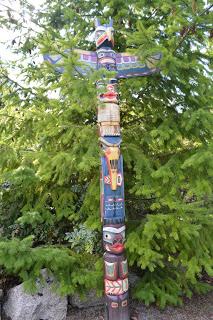 as did this wonderful totem pole.  I think this had moved from when I last visited, but as long as it doesn't move whilst I am looking at it that is fine by me.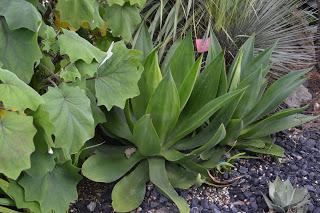 There is much to look at and admire, I loved how these leaf textures differed and complemented each other.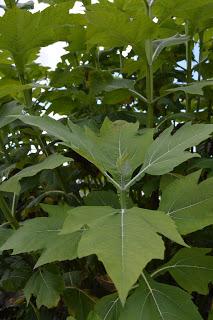 There was a lot of looking at leaves.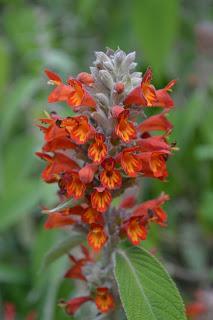 and admiring the unknown to me flowers.
There is more to Lullingstone than just the World Garden, it is worth a longer wander.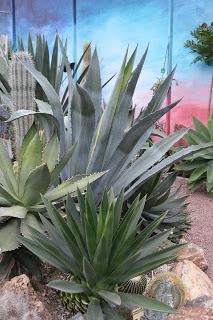 There is the rather wonderful hot house.  Yes I know, more agaves.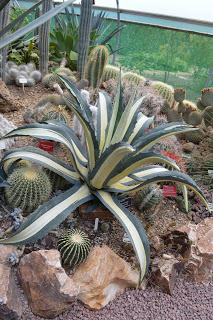 but they are rather fabulous,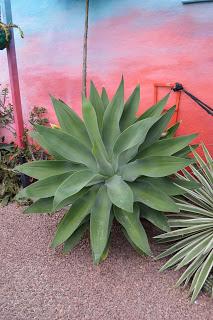 I will stop looking at them soon, this might not even be an agave, but it is huge.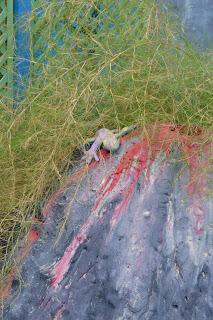 We found the tiny volcano.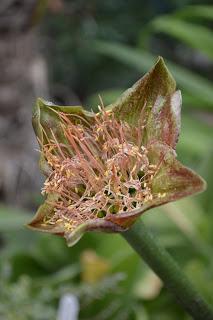 and flowers that make you stop and wonder.
and the foil to all this....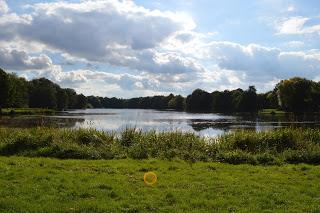 is the peaceful lake the other side of the house.
and I bought a plant, the first of the weekend.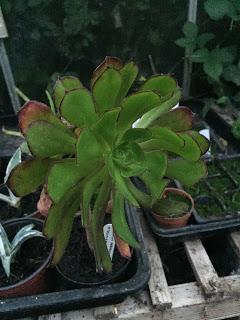 This funky aeonium jumped into my hands and demanded to be taken home.  For when I am not making ah noises in front of agaves I am making ooh noises in front of aeoniums.
We enjoyed our visit hugely.  We left to wend further southwards, sadly not to another windmill but to a hotel that did not serve food on a Sunday evening.  Thankfully we were pre-warned and found somewhere near by.  The weather had been fantastic so far on this weekend and we were looking forward to our final day hugely.
Episode one:  Beth Chatto
Episode two:  Ulting Wick
Episode four:  Great Dixter