At this time last week, I should have been in bed. I was actually in Boston, winding down after a failed shopping adventure at H&M. By now, I'm sure you've had your fill of Versace for H&M. I know I have. But since I didn't get a DAMN THING, I figured I should at least share my advice for the next time around (if I ever dare to try it again)
My blow-by-blow (including video)  of the morning is available at my twitter feed. My advice for those considering a big-name H&M collaboration? Do Not Do It (unless you are butt crazy in love with the clothing and need the pieces in your closet).
And if you feel that burning need deep inside? Get there early. Really fucking early. Lei Ann and i arrived 3 hours before opening and still were so far back in line we had slim pickings. The first ladies in line camped out at 8 am the previous morning. While that's a bit much, if you want to ensure that you get a great spot in line, prepare to spend the night on the street. These collections require dedication.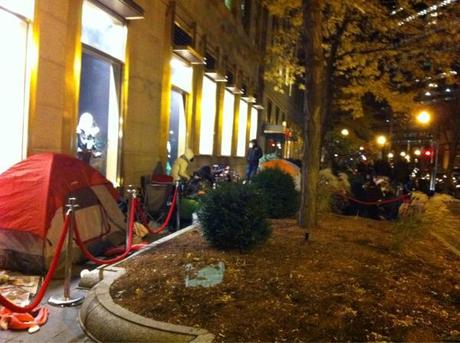 Occupy H&M for we are the 99%...of crazy people
What else do you need to survive?
a good, entertaining, and lively friend with you. If it wasn't Lei Ann and our silly, fun conversations I would've said "fuck it" and left. And once Starbucks opens, one of you can make a coffee run without losing your place in line.
a blanket. Even if it's in the summertime, something to sit on will help. If it is wintertime, you need a fur trapper hat, warm boots (this is the only time I would ever suggest wearing uggs), and another blanket to wrap around yourself. I found myself wishing for a sleeping bag. Some people had actually tents (Occupy H&M, as Lei Ann said)!
Entertainment. I would leave the computer at home (why risk something so big and expensive in a crowd of rabid shoppers?) but a phone with Facebook and twitter capabilities is a must, as you will want to distract yourself/share the ridiculousness of your task with the world. Books are a good choice too.
Patience. I mean, duh. But once they start handing out bracelets (check Lei Ann's post for the snazzy H&M system) and once people start getting in the store, manners become a thing of the past. Stay calm and resist the desire to go all Regan MacNeil on those loud girls trying to push you out of line.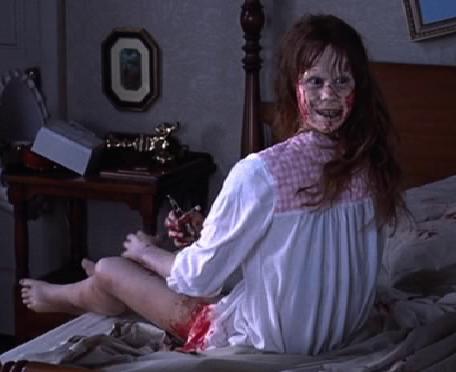 H&M designer collaborations may bring out the worst in you
I really only wanted the pink suit from the men's collection, but the H&M I went to never even got it in stock!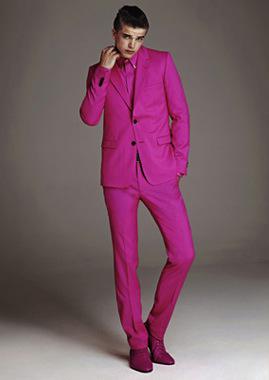 This would look SO much better on me
Lame. However, I took the whole adventure in stride. Until I got home and realized I had tinnitus in my left ear from the absurd speaker system they set up for the live DJ. So in a sense, I did get something from the collection- ear damage!
Would I do it again? For a designer I loved that came out with a great collection. Maybe. Lei Ann and i have already discussed tailgating if the Tom Ford for H&M collaboration ever comes to fruition.
Share/Bookmark