I was standing in the long serpentine crowd to buy a visitor ticket to the world famous Twin Towers of Malaysian city of Kuala Lumpur.I was eager to go to the top of the tower at the evening twilight time so that I can see both day and Night views of the sprawling city.This tower was the tallest tower in the world for 6 years.It now holds 5 th position when Burj Khalifa in Dubai became the tallest now.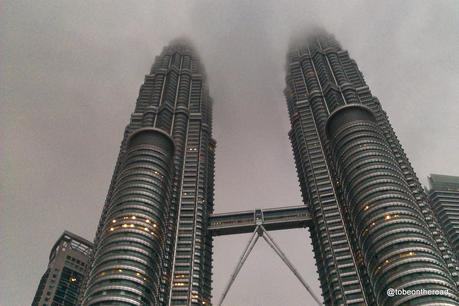 The Malaysian Government ordered the construction of the towers to two different contractors from Korea and Japan and they raced against time to complete the marvel within 6 years.Once you are in there is a small presentation about the features of the Towers and the safety precautions to be taken when moving with the group.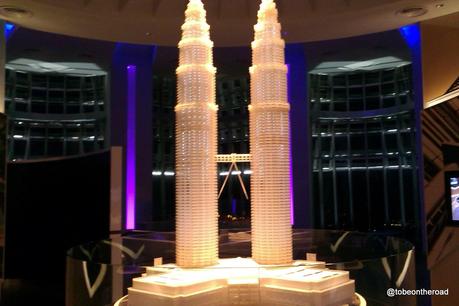 As it was raining in the afternoon which was very common phenomena there,I was worried whether I will be able to get a good view of the city.But the clouds were moving above the 80 th floor level and that has helped me.I walked across the sky bridge which connects both the towers and did get a good view of the city at 170 metres height.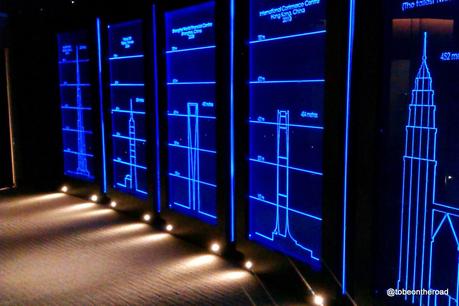 On level 86 there was an observation deck to have a view of Kula Lumpur at 360 metres from ground.There is a park at ground level of the towers with walking paths,pools and playground. The best way to reach the Towers is by MRT and get down at KLCC station in Klang Valley route.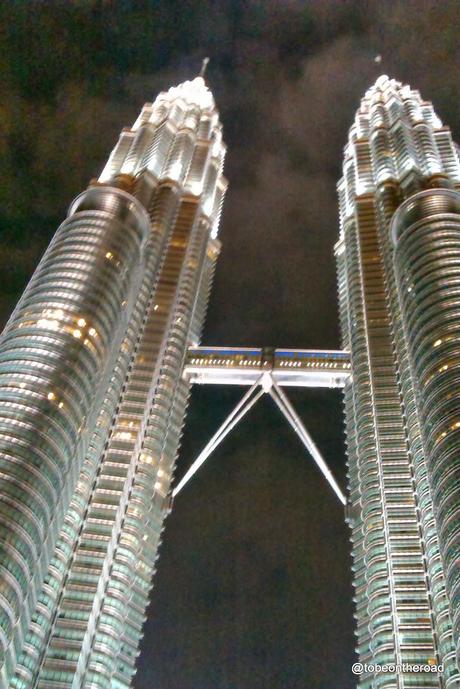 The Tower attracts many visitors in the evening to see the lighting and one can see this dazzling beauty from most parts of the city.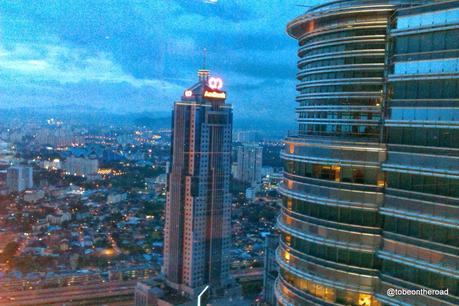 This blog post is the copyright of http://tobeontheroad.blogspot.com. Reproduction in part or full of this blog post is strictly prohibited.All copy rights are reserved.When you happen to view this blog post in other sites please bring it to the notice of CHANDRAS @[email protected] efforts will be greately appreciated.As always ,all opinions expressed here are entirely my own.