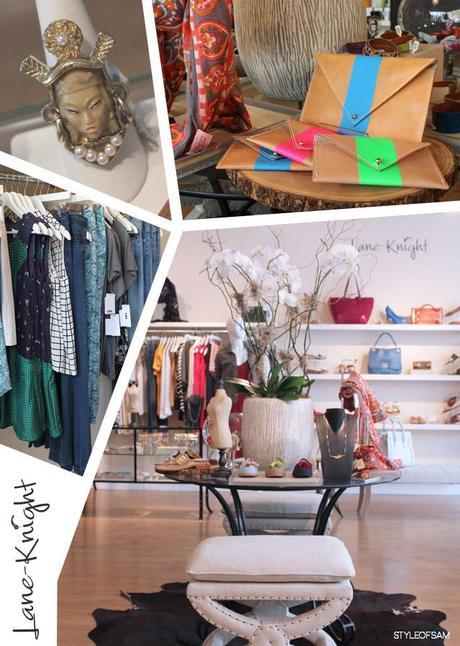 Just in case you missed my facebook and instagram post… I'll be styling at Lane-Knight during the upcoming 360 West Shop & Sip Event on West 7th in Fort Worth.  It's happening on Thursday, August 29th!  Festivities start at 5pm and there are all kinds of happenings going on that night – drinks, styling, a braid bar, iPhone photography sessions, and more!  Guess what, Jake Pavelka from The Bachelor is going to be at the boutique as well.  So you can come in for some champagne and eye candy for yourself your closet.  I'd LOVE to see you there if you are in the area!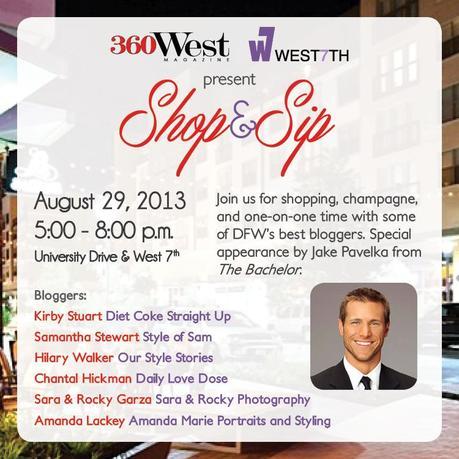 If you haven't visited Lane-Knight, then put it on your to-do list STAT!  Lane-Knight is a FABULOUS Fort Worth boutique that houses beautiful clothing, jewelry, accessories, and housewares. I happen to know the owner, Dawn, so I may be a bit partial to her amazing curated collection of goods.  From Jonathan Adler to Rebecca Minkoff and Orla Kiely, the place is stocked from floor to ceiling with definite must-haves and wants!  AND… she also carries local designers like Three Bishops and Leighelena (technically, they are in Austin).
That evening, Lane-Knight will be hosting a Leighelena bracelet trunk show.  Swing on by, and I'll give you some tips on jewelry layering and update you on the latest Fall essentials!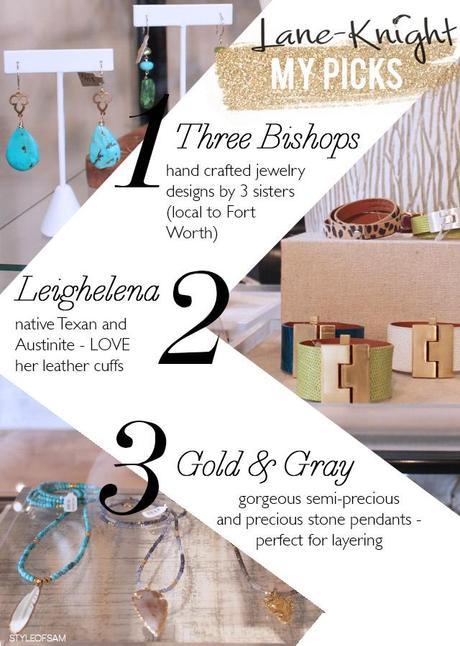 By the way, we are going to be having a Pinterest Party on Tuesday, August 27th, from 8-9pm CST to kick off the events.  See what we are pinning for Fall Fashion!  This is my first blogger "hosting" event so I am so excited!  Hope you can join! :)