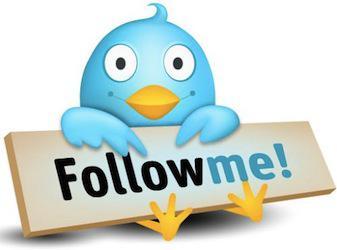 Twitter was founded in 2006 by American software architect and businessman Jack Dorsey.
Since its creation, it has quickly gained a cult following and has grown exponentially in terms of notability and popularity on a global scale.
Twitter is best described as a free social networking and micro-blogging site; amalgamating the convenience of short text messaging and the ease at which information flow is facilitated instantly online.
One can set up an account based on a niche or topic of interest, follow immediate friends and family for a start, scour the network for like-minded enthusiasts, begin with a tweet and they are away; it's that simple!
Jack described his product name as "a short burst of inconsequential information," and "chirps from birds" and this fitted Twitter's essence like a hand-in-glove.
One of the most impressive stand-outs of the platform is its applicability to a myriad of situations, including:
1) Education: Language teaching where students are asked to send tweets and also responses in the new language as a tool to train proficiency and cultural assimilation. Twitter has also been used in student evaluations, facilitating the delivery of course curricula and also to improve communication skills.
2) Politics: Twitter was used extensively by US electoral candidates during the 2008 presidential campaign as a means to create closeness and approachability between voters and leaders.
3) Space Exploration: NASA astronauts Mike Massimino, Nicole Scott and Jeff Williams were pioneers in employing Twitter as a social media/marketing tool to send real-time tweets and updates from their space stations.
4) Emergencies: This is arguably one of the most powerful and direct ways in which Twitter could be used to reach the masses instantly at low cost with time critical information.
The social network actually does a much better job of getting information out during emergencies than either the traditional news media or government emergency services. During the forest fires in California in October 2007, people kept their followers (who were often friends and neighbours) informed of their whereabouts and of the location of various fires in real-time speed.
Relief support organisations also massively engage Twitter. The American Red Cross started using Twitter to exchange minute-to-minute information about local disasters including statistics and directions.
The 2008 Mumbai attacks led to the proliferation of Twitter to unprecedented levels; eyewitnesses sent an estimated 80 tweets every 5 seconds. Twitter users on the ground helped compile a list of the dead and injured.
Furthermore, users sent out critical information such as emergency phone numbers and the location of hospitals needing blood donations.
CNN heralded this as "the day social media appeared to come of age" since many different groups made significant use of Twitter to gather news and coordinate responses.
5) Public Relations: UK's Department of Business, NGOs, fire departments and even the US Army intelligence use Twitter as a means to develop communication strategies, incident reporting, counter-terrorist tools and even to hold worldwide conferences and webinars….and this is just the tip of the iceberg.
Twitter 's practicality extends to many other innumerable situations.Some implied applications about Twitter, what they mean and how they can help one spread his/her/organisational reach so that valuable insights and vital information and be conveyed literally at the click of a button:
Networking: The opportunities are endless. Individuals and institutions alike can search Twitter for like-minded professionals, organisations and enthusiasts. Once located, free communication without strings attached or identities can be formed with concrete relationships and synergies easily achievable thereafter.
Traffic generation: Twitter can be used as a network marketing tool that enables individuals or organisations to generate free traffic to their websites. Followers can be cross-followed and links promoted via informative updates. Third party websites also provide banners, badges, direct links and widgets which could also be implicitly accessed through tweets mentioning the primary web-page.
Opt-in and feedback evaluation: Individuals and organisations can set up hash-tag groups following clients or interested personnel so feedback/evaluation can be done in an informal and very quick manner.
This is very similar in function to distributing online feedback forms post campaigns or product launches bar the hassle of design and distribution costs.
Subscription lists can grow to millions through time, FREE!
Content: This could be disseminated literally in seconds to a targeted and relevant audience. Without the platform that Twitter has, this could take ages and cost a whole lot more. Events timelines, schedules and locations could also be translated and conveyed via Twitter easily and accurately.
Media and news: Access to important pieces of news and media portals could never have been made easier with tweets searchable through Twitter search and trends observable via Twitter's front page.
Internet Marketing: Just imagine a world where you get rewarded for your reach! Back links and re-directs can be encompassed within informative tweets where Twitterers can click and be led to a site/s for more content.
One can actually in plain terms make money using Twitter!Advertising: This allows the use of repeated but content novel and rich tweets to invoke branding.
Stand-out logos and tag lines could also be promoted for free!
Twitter status: One's online status message.
Tweet: A short update of what one is doing limited to 140 characters.Followers: People who are subscribers of one's updates or tweets.Following: People whom an individual is interested in following by subscribing to their tweets.
Direct Message (DM): A Direct Message sent to one's followers which will appear on Twitter search in about 10 minutes post sending.
At (@): One can use this when one is referring to a third party in their updates (also known as @replies).
This is done by prefixing the third party's username with @ to display his/her Twitter account in the update.
Re-Tweet (RT): A repetition of a tweet by a third party because of good quality and usefulness of content.
Hash (#): When one wants to tell something specific about some issue or subject, one can prefix the subject with #.
Hashtags can then be used to create "groupings" on Twitter, without having to change the basic service. Hashtags.org delievers real-time tracking of Twitter hashtags; one can join by following @hashtags.
Tweet – Up: When a group of Twitterers arrange a gathering for a social interaction purposes or for some bloggers meet and etc.
Blocking/Spam: Some users spam others through Twitter; they can blocked in two ways namely directly from the User's Twitter page or through one's Followers list.
Just hit Block and Twitter will action.In conclusion, Twitter is an extremely useful social media innovation where information flow – personal, casual or mass broadcast during time critical circumstances – can easily be transmitted and received.
It also allows institutions to reach the public and relevant stakeholders about updates, developments, strategy and outlook.
Brands can be built and images enhanced via content-rich and informative tweets.
The ease of set-up and use also implies that anyone can be up and running within minutes.
If one thinks out-of-the-box a little, making money through Twitter back-linking and free marketing via good tweets should also be easily achieved.
All in all, Twitter is the epitome of social media innovation and its uses and implementations one can safely say, far extends beyond pure social net-working.
Author: Thomas Kong Kar Wai
Article Source:
%20=3626521">
%20=3626521" onclick="javascript:pageTracker._trackPageview('/outgoing/ezinearticles.com/?A-Short-Primer-on-Twitter-As-a-Powerful-Social-Media-Resource&id;
=3626521');">EzineArticles.comSmiling shark
© 2012, ©Active Consultants 2011. All rights reserved. Copying in part or in entirety only permitted by written consent
Republished by Blog Post Promoter