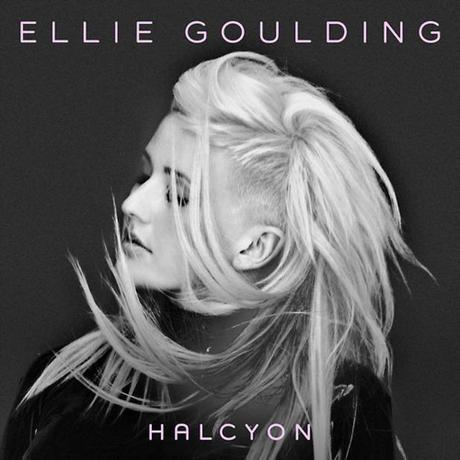 [Image from digitalspy.com]
Three years ago, at the suggestion of a friend, I checked out a song called "Under the Sheets", a debut single by then up-and-coming singer-songwriter Ellie Goulding. She was just gaining speed in the UK after the release of her 2009 EP An Introduction to Ellie Goulding. In 2010, she released her debut album, Lights, which debuted at number 1 in the UK. Her cover of Elton John's "Your Song" was performed at the royal wedding as William and Kate's first dance in April 2011. A month later, Lights saw a US release, and one of the singles, "Everytime You Go" was featured on an episode of the CW's The Vampire Diaries. Currently, the title track, "Lights", is enjoying heavy rotation on most Top 40 stations in North America.
Since the release of Lights and its deluxe edition Bright Lights, Goulding has toured the US with Katy Perry, performed at Coachella and Lollapalooza, been a featured musical guest on Saturday Night Live, and has been featured on tracks by artists such as Bassnectar, Skrillex, up-and-coming grime rapper Tinie Tempah, and Chiddy Bang. She is also rumored to be involved with singer MIKA's upcoming album. Additionally, she has posted covers of songs online, most recently a cover of Active Child's "Hanging On" featuring grime artist Tinie Tempah, and a cover of The Weeknd's "High for This".
Currently, Goulding is preparing to release her second studio album, Halcyon, which releases later on this year. Goulding has stated that a lot of the songs on her sophomore album is "about the ocean and water" (source). A teaser has been posted for the October 8 release of  Halcyon, which teases five songs off of the album. Also, the first single, "Anything Can Happen", will be released on August 21.
For those who aren't fans of her current single "Lights", definitely look into the UK version of her first album Lights or the EP An Introduction to Ellie Goulding. The US version was slightly altered so the songs would have more of a "pop" sound.
Watch the teaser below:
To learn more about Ellie Goulding, visit her official Youtube, follow her @EllieGoulding, or visit her official website.