One of the things I love about traveling is that you learn things you had no idea  you wanted to learn about.  My visit to Parc de les Olars ("Aroma Park" in English) in Montseny Natural Park was like that.  I didn't realize how little I knew about herbs  and knew even less of what to expect at a visit to an "Aroma Park".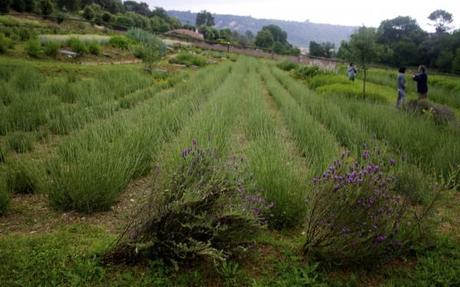 "Herb garden" or "aroma park" don't even begin to describe the powers that lie here. Within the herb garden lays a built in pharmacy, beauty parlor, anti-aging clinic, and grocery store-and yes chocolate is in stock!   Within minutes I was hanging on to every word about this off-beat place and scribbling down notes in between rubbing the plant leaves in my hands to release their natural fragrances.  And yes, I did hang out beside the "chocolate" plant a little longer than necessary!  And yes I may have visited it several times, but only for "research" of course.
Lavender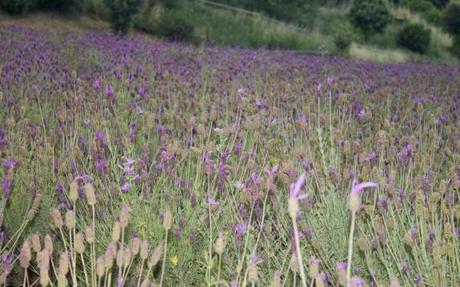 Lavender is like a sleeping pill, only much healthier and more natural.  Put a bundle of dried lavender under your pillow and….zzzzzzzzz…..Sweet dreams!
Lime thyme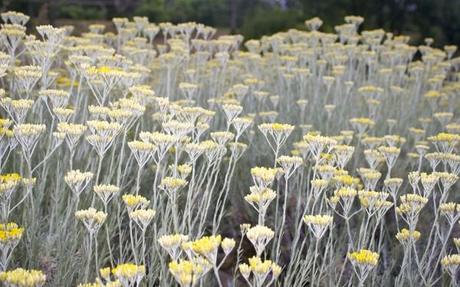 Lime thyme is a potent pharmacy and can be used to treat infections, sore throats and stomachaches.  It's also great for relieving dry eyes.  Not surprisingly given all its healing powers it does have a strong lime smell.
Valerian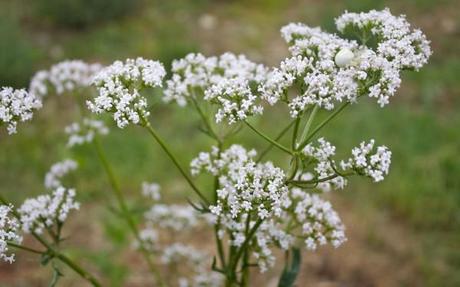 This is the much more natural alternative to Valium, guaranteed to calm your nerves, without a prescription. I also think it's pretty to look at which I find calming.
Achillea millefolium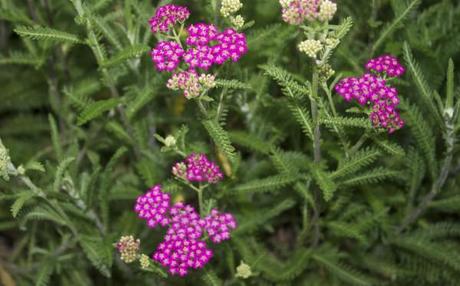 Use this flower as a compress or to draw an infection out, or just plant it in your garden for it's cheerful bright pink flowers.
 Mentha chocolate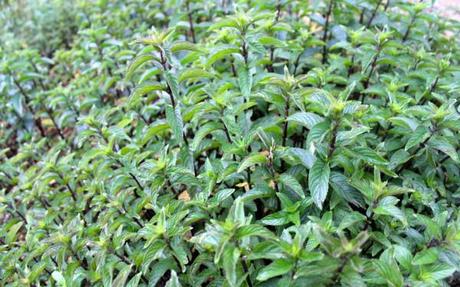 No surprise that this was my personal favorite – a mint plant that is used in After Eight chocolates.  Mmm I wonder if this could cure my After Eight addiction?  Eating plant leaves seems much healthier than eating chocolate!
I left the Aroma thinking that no matter what your problem, the solution could be found in herbs.  Pesky bugs or fleas?   Try burning peppermint leaves – I'm trying this at my next BBQ, plus I think it would smell heavenly.  Don't like what you see in the mirror?  Try the yellow curry plant, a common ingredient in anti-aging products.  Pesky mosquitoes?  Look no further than Leon verbena, a natural mosquito repellent.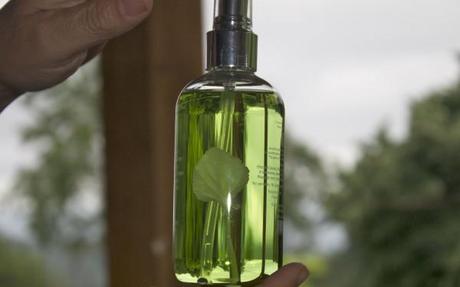 Or perhaps you just want to smell nice – try one of Jimmy Boyd's perfumes.  I received a sample during my visit to Parc de les Olars and love the fresh light scent.
The power of herbs and plants goes on and on and so to one lucky reader I have a copy of  "2000 anos que se utiliza la Aromaterapia:  boy es una medicina dei porvenir" (in Spanish obviously) to give away.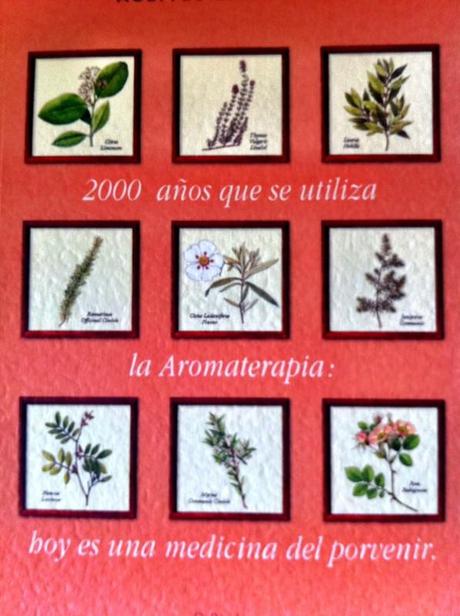 To enter:
1)   Like Monkeys and Mountains on Facebook
2)   Like Parc de les Olars on Facebook
3)   Leave a comment below before July 12th indicating that you wish to be entered in the contest
The winner will be randomly drawn and announced on July 13th.
 Know Before You Go to Parc de les Olars (Aroma Park):
Parc de les Olars is located near Montseny Natural Park,  or 57km NW from Barcelona
Tours are available on Saturday and Sundays at 10:00 am and 12:00 pm, or by appointment (note:  our tour was in Spanish, but I had a translator, inquire prior to coming if this is an option for your visit).  You really need a tour to get the most out of your visit.
Essential oils and fragrances are also sold at Parc de les Olars