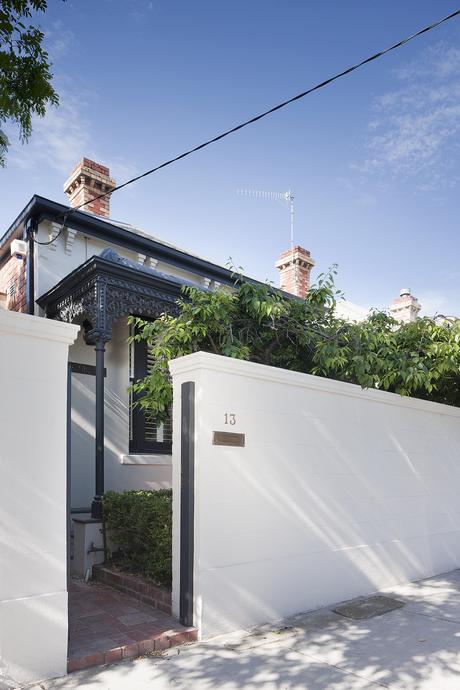 As a nod to local history, the designers kept the home's original street-facing Victorian facade.
Architect 
Robson Rak Architects
Landscape Architect 
Weller Landscapes
Interior Designer  Made by Cohen
For Kathryn Robson and Susie Cohen—the Melbourne-based designer duo behind this Victorian remodel—elegance lies in well-executed handcrafted details. With this bespoke design philosophy, the two set out to transform their clients' dark single fronted Victorian home into a light, open space comfortable year-round for the couple and their two small children. The challenge, predictably, was preserving the unique facade while both increasing the amount of natural light and adding modern amenities. After collaborating with the client to understand and meet their long term needs, Kathryn and Susie have completed a remodel that successfully bridges the old and the new. Details like reused doors, original skirting boards and bricks maintain the visual integrity of the original home while a sleek new kitchen and concrete backyard unfold behind the original facade. 
Log in or register to post comments