A roof is a layer of protection over your head. Just like humans need to keep themselves protected from harsh weather, similarly, a roof has to withstand severe weather. Adequate ventilation will safeguard the roof against the exposure of all harsh components.
The relationship between the roof and attic is essential to understand. These two things work together; if one isn't doing its job proper a massive loss can be struck. Poor ventilation can wreck your shingles, ruin insulation and can be the result in increased energy bills.
Mechanism of roof ventilation in modern homes:
It is quite evident that older homes were constructed with more space for ventilation. They had weather stripping and big insulated windows, which weren't airtight. This kept the flow of temperature balanced inside out. This was the reason for low energy efficiency.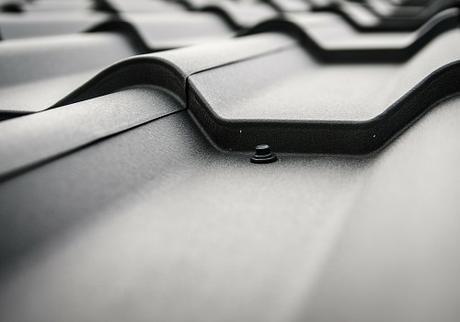 Today insulation system has been upgraded with replacement windows. These windows may chop down the utility bill cost but will produce condensation. The windows may get moist, which will result in the formation of ice dams on the roof. To conquer this problem adequate amount of ventilation should be circulated with the help of roof vents.
Roof ridge vents:
Roof vents are mainly three types, roof ridge vents, gable vents, and soffit vents. Each of these vents has different designs but can overlap each other. Old ridge vents couldn't allow proper ventilation causing snow to blow inside the attic, which is extremely dangerous for the roof structure. But since technology is getting better and better day by day, ventilation techniques are also improvising.
How and why to ventilate your home?
Constant ventilation cut off bad odors, tiny pollutants, water vapors trapped in the air causing humidity. The moist produced in the air doesn't restrict there, it settles down in the carpet and curtains. The damage will be seen later in the form of decay. This allows welcomes respiratory problems, which isn't a sign of healthy life.
Before installing a fan make sure there are no fuel-burning appliances and a flow of fresh air is instant. It is mandatory to balance the fresh air with extracted air; otherwise, it may build carbon monoxide which can be fatal. If there are any fuel-burning appliances in a room, make sure they are serviced regularly.
Kitchen and bathrooms need more ventilation normally, you can install an axai fan for that. Exhaust fans are usually small fans mounted on the ceiling or wall. These fans should be out of the reach of water as their electric components are installed behind their grill. Before choosing an exhaust fan look for the noise/sound it makes and buy something with more efficiency and less energy consumption.
Damages that can be caused:
These are the results that can be caused because of improper ventilation in the near future.
Immature aging of roofing shingles.
Cracking or breaking of the wooden roof frame.
Damage to the interior and exterior siding, paint, and wallpaper.
The Proper ventilation system can lower down the burden of the air-conditioner by throwing the super-heated air from your attic. This can minimize the risk of damage that can be caused by heat produced.
In winters or even in the summers there are some appliances that contribute to building moisture. This moist turns into condensation, which gradually soaks the insulation and makes it difficult for ventilation? These appliances are the bathtub, vapors produced while cooking.
Remember a roof over your head is a layer protection and with proper ventilation, it can increase the age of your house. If your roof is damaged and beyond repair then, in that case, you really need to contact professional Roofing contractors in southeast Michigan (A2Roofing, 2723 S State St, Ann Arbor, MI 48104) for a professional advice.