copyright 2014 Art of Living, PrimaMedia, Inc./Maria Liberati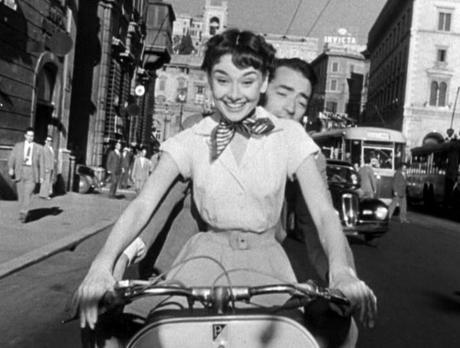 The official start to the unofficial beginning of summer is finally here…"as tasty as summer's first peach" my favorite saying comes to mind!. I know most are thinking of barbecues this weekend but for me  it is all about the lush fresh fruits and vegetables….Mother nature is now at her very best!
Have your own Roman Holiday Staycation at home and avoid the crowds..pair the (one of my favorite) movie with tramezzini and you have an easy way to enjoy a vacation at home.
Princess Ann, played by Oscar-winner Audrey Hepburn in her first starring role, screams and becomes hysterical one night in Rome, the last stop on her European "Goodwill Tour" in Roman Holiday (1953)
"Life isn't always what one likes, is it?" But, you can pretend, if only for a little while. Try the elegant tramezzini sandwiches, and you'll feel like royalty. With the gooey, fresh mozzarella, juicy tomatoes, and tasty basil, you may as well be sitting at an outdoor café in Rome with Princess Ann. Take a break from your life and try this tasty little food with the movie.
Tramezzini: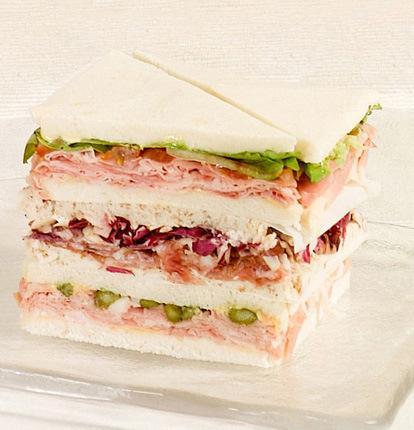 (4 persons)
Ingredients
12 slices thinly sliced white bread (with crusts removed)
3 tblsps of extra virgin olive oil
½ lb of fresh mozzarella (sliced)
3 tomatoes (sliced)
½ cup of fresh basil leaves
2 tablespoons of freshly grated parsley to decorate plate
*Thanks again to Montgomery Newspapers for the article on my Authentic Tuscan Cooking Class/Dinner at the Culinary Center in Lansdale, Pa
Hope To See You at:
*May 24th-Casa Casale, in Peddler's Village in Lahaska, Pa from 12-3 PM for a book signing with cooking demo for The Basic Art of Italian Cooking:Holidays and Special Occasions 2nd edition
http://www.pinterest.com/pin/531706299729344264/
www.casacasale.com  The store is a  find for anyone who loves Italian gourmet foods and other items.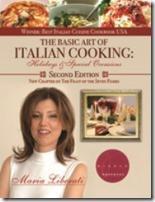 ______________________________________________________________________________________________________________________________________________________________________________________________
PBS TV SHOW
The Basic Art of Italian Cooking by Maria Liberati tm..where food meets art, travel and life! is becoming a PBS TV Show If you want information, product placement opportunities and sponsorship information, email [email protected] for more information.
Here is the trailer of the first episode shot in Amalfi italy , filmed the only way some of Italy's most masterful cinematographers know how to film…,beautifully…
The first season will be  13 episodes filmed in different regions of Italy and some' in the kitchen' interviews and segments will be filmed in the new PBS Studios in Bethlehem, Pa
The show will be shown nationally but you can call your local PBS station and ask them to make sure they add it to their schedule!