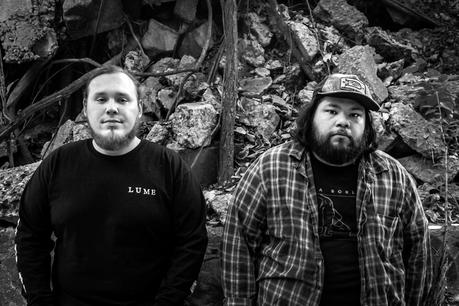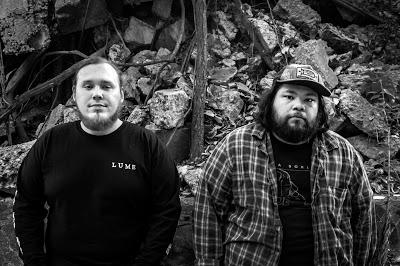 When I was a kid, growing up in a house with Cat Stevens, Neil Diamond, and Simon and Garfunkel, the first time I ever heard Kiss's "Detroit Rock City," it was a moment of musical epiphany. It was just so vicious, aggressive and mean. It changed the way I listened to music. I've had a few minor epiphany's since then, when you come across a band that just brings something new and revolutionary to your ears.
What have been your musical epiphany moments?
When I heard the bass solo at the beginning of NIB by Black Sabbath for the first time my head nearly explode. I was hooked on heavy music after that. - Moreno
I was a kid when I first saw Beavis and Butthead do America. There is a scene in that movie where Beavis eats peyote and he starts tripping balls.. The song playing during his trip was 'Ratfinks, Suicide Tanks And Cannibal Girls by White Zombie'. That song plus the visuals of Beavis's trip made me look for darker/heavier music to listen to. - Thomas 
Talk to us about the song-writing process for you. What comes first, the idea? A riff? The lyrics? How does it all fall into place?
Most of the time we'll just stumble onto a good riff, and start building on that. Lyrics don't come into play right away either..  We start to work up a vocal melody around the different parts of the songs. Once we find a good melody we will start working on lyrics.
Who has influenced you the most?
Mothership has been a big influence on the band. We remember hanging in the parking lot with them after they played here in Dallas in 2017, and they were very cool to us. They tour constantly and push forward at all costs. 
Where do you look for continuing inspiration? New ideas, new motivation?
Without a doubt would be the live show; hearing live music in general. Seeing people really enjoying the music is a huge inspiration.
We're all a product of our environment. Tell us about the band's hometown and how that reflects in the music?
We originally come from a small town south of Dallas, and I think that's made our music more aggressive over the years. Like a gorilla trying to break out of it's cage.
Where'd the band name come from?
Our guitar play had broken his ankle and was in recovery for about 2 months. During that time he wrote a two paragraph story about a scientist that had constructed a portal, but could not pinpoint the location of where it would take whoever passed through it. The scientist sends his young colleague through the portal as a test subject. After a wild ride through a time warp he lands in an overgrown, archaic world. This world is the Wooden Earth.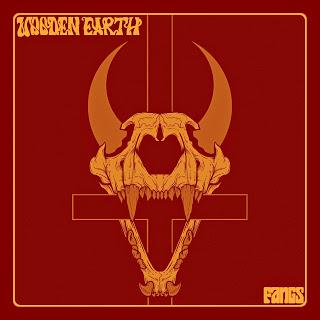 You have one chance, what movie are you going to write the soundtrack for?
Bruce Lee's - Enter The Dragon.
You now write for a music publication (The Ripple Effect?).  You're going to write a 1,000 word essay on one song. Which would it be and why?
Hair of the Dog by Nazareth!  That song is the epitome of rock and roll, and fuck.. it sure does make you want to shotgun a beer!
Come on, share with us a couple of your great, Spinal Tap, rock and roll moments?
We were asked to represent Brash Brewing (Houston Texas) at the Big Texas Beer Fest here in Dallas. We played an hour long set behind a chicken wire covered stage while Brash served beer for only that hour. Hundreds of people were in line for their beer that hour. People were throwing beer cups and trash at us just like in The Blues Brother's movie! Of course it was all in good fun, and our buddies at Brash Brewing (and their fans) are exactly that. Brash. It's no miniature Stonehenge, but it was a killer moment for us!
Tell us about playing live and the live experience for you and for your fans?
Every single show we play, we perform like we might die tomorrow. Brace yourselves for a very intense set.
What makes a great song?
If a song can captivate you and take over your brain for a moment in time, it's a great song. Hearing a song that makes you check out from reality is amazing.
Tell us about the first song you ever wrote?
Our first song we wrote as a band was Evil Offer; although at the time we called it Thai Stick. 
What piece of your music are you particularly proud of?
Our new single Fangs is one we are extremely proud of, and it's one that always has had a good live response. The song was accidentally deleted in the studio during the recording of our Waves of Smoke EP. That actually gave us more time to round out our overall sound as a band and work on the construction of the song.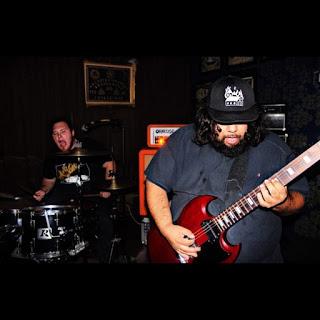 Who today, writes great songs? Who just kicks your ass? Why?
Mastodon writes incredible songs and it seems like they have been the most consistent in their writing. Each album is packed with great music and the live show is no different. 
Vinyl, CD, or digital? What's your format of choice?
Digital is very practical, but nothing sounds/feels like vinyl. Walking over to a shelf full of records, picking one out, and dropping the needle.  It's an entire ritual.  
Whiskey or beer?  And defend your choice.
Definitely would be beer! We like whiskey too, but the drummer can only handle so much before he loses his shit.
We, at the Ripple Effect, are constantly looking for new music. What's your home town, and when we get there, what's the best record store to lose ourselves in?
You have to stop by Josey Records here in Dallas, Texas. I've gotten lost digging through records for hours over there. 
What's next for the band?
We are excited to go back into the studio to work on our first full length album. We also have a comic book in the works depicting the story behind the name, and a lot more touring. 
Any final comments or thoughts you'd like to share with our readers, the waveriders?
We are eternally grateful for our fans support. If you see our name on a flyer or event in your area.. come burn it down with the boys! Cheers to all of you!