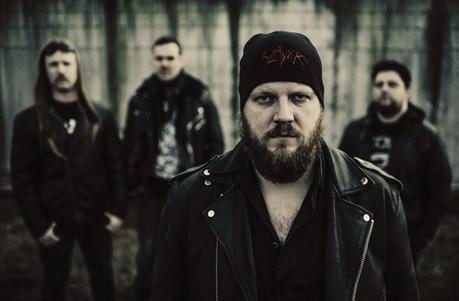 Earlier this year my favourite death metal band, The Crown, returned with their amazing new album 'Death Is Not Dead'. A long wait was over for us fans and to say they are slaying again is the understatement of a century, as they keep their legacy going while pushing the boundaries in moving forward. Yours truly has been elated beyond words ever since getting my hands on a copy of'Death Is Not Dead', so when the opportunity arose to talk to bass player and one of the chief songwriters in The Crown, Magnus Olsfelt, it didn't take any persuasion at all to accept this invitation.
'Death Is Not Dead' is your first album in five long years, well long for your fans at least. What brought on this gap?
This is the first time The Crown has recorded without Janne Saarenpää and Marcus, how was it to do the album without them?
Indeed they are Magnus. Also, I have to say that Marko Tervonen does an amazing job playing the drums! Was it hard to convince him to handle the sticks?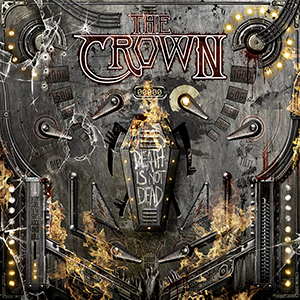 'Death Is Not Dead' definitely sounds like The Crown, but you have added parts of Scandinavian folk music into some of the songs, most notably the instrumental piece, 'Meduseld'. Personally I think this works great, what turned the band down this path?
I also hear a return to your "old" sound from the Crown Of Thorns era. Was that a deliberate decision?
What made you decide on including Paradise Lost's 'Eternal' and Sodom's 'Agent Orange' as covers, not to forget Napalm Death's 'Unfit Earth' from the single'Headhunter'?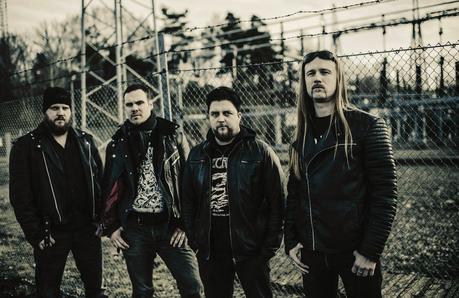 Henrik Axelsson who drums on 'Eternal' and 'Unfit Earth' has been tapped to be your toruing drummer...or is he now permanent member of the band?
You head out to Japan in April for a tour(which will have taken place when this interview is published). Are you going to tour Europe and the States as well?
"At the moment, we are only able to do a few selected dates per year. So far we have done the release show and played at Closeupbåten( a metal cruise) with the Japan-tour lined up, as well as an appearance at the Hellfest in France and at Vicious Rock in Trollhättan(the band's hometown), Sweden. Don't know yet if we'll do anymore gigs this year".
I have to say you sound very inspired and hungry and the songs moves with such ease. Was 'Death Is Not Dead' easy to record or did you have to push it and work hard?