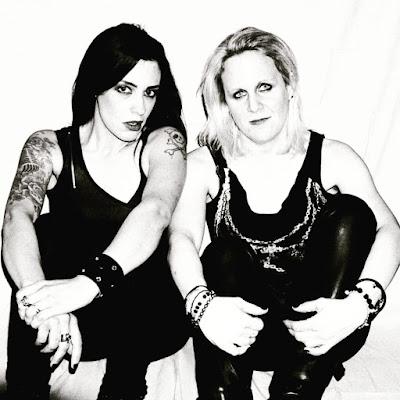 When I was a kid, growing up in a house with Cat Stevens, Neil Diamond, and Simon and Garfunkel, the first time I ever heard Kiss's "Detroit Rock City," it was a moment of musical epiphany. It was just so vicious, aggressive and mean. It changed the way I listened to music. I've had a few minor epiphanies since then, when you come across a band that just brings something new and revolutionary to your ears.
What have been your musical epiphany moments?
Samara: When someone played me an AC/DC cassette tape when I was 10 or 11 and then Nirvana and that whole grunge movement. That is when Music became my religion.
Talk to us about the song-writing process for you. What comes first, the idea? A riff? The lyrics? How does it all fall into place?
Samara: For me it is the riff first. I just jam and then try to find a vocal melody to the chords I am playing. The words come as I try to perfect the melody. They come out and then I finish them on paper and see what suits the melody.
Who has influenced you the most?
Samara: As I said earlier the whole Grunge movement so Nirvana, Alice in Chains, Hole then Joan Jett, The Distillers and Spinnerette.
Where do you look for continuing inspiration? New ideas, new motivation?
Samara: When I listen to something I like, it inspires me of course. For motivation, it comes from within and I think about the rewarding feeling of going forward and having something to look forward to. Happiness is a fleeting thing so you have to keep planning, moving forward to make it happen.
We're all a product of our environment. Tell us about the band's hometown and how that reflects in the music?
Martha: We met and started the band in London.London gave us a lot of influences as it has such a good music scene and diverse mix of people. Camden was always a favourite place of ours to hang out, rehearse and of course play gigs.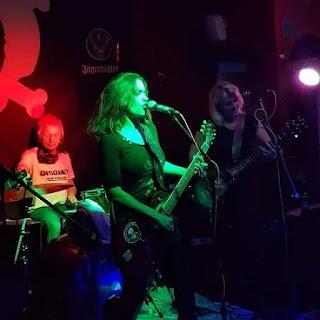 Samara: In Walking on Steel, I speak about where I came from and where I ended up, in London. It is a great city but it also sucks the life out of you. There is a Love/Hate relationship with the city for me, in the sense that there is so much happening there and you do so much but it ends up draining you.
Where'd the band name come from?
Samara:We were originally called Catfight when we were an all-girl- band. Our EP 'Never go back' was released under that name. We then wanted to change our name to reflect the new line up. We were starting to hit the road quite a lot and we had that conversation about the price of petrol and how the American word Gasoline sounded great. Thrill came up to our mind when we tried to describe our self at that time. We were and still are thrill seekers!
You have one chance, what movie are you going to write the soundtrack for?
Martha: The sound of music... just kidding! How about a new Bat Woman film?
You now write for a music publication (The Ripple Effect?).You're going to write a 1,000-word essay on one song. Which would it be and why?
Samara:Walking on steel for me would be the easiest to write an essay on because I would try to show that they are 2 levels, the explicit, the chronological journey of life and the implicit, the emotional journey. There are some metaphors, descriptive lyrics to emphasize the mood.
Come on, share with us a couple of your great, Spinal Tap, rock and roll moments?
Martha: The first time we played Rebellion festival in Blackpool. We were on first and arrived a couple of hours before the show thinking we would have loads of time to get there set up. However, we got lost round the town, and eventually found the venue. There was a big queue to get in but we couldn't find the entrance for bands. We stood in the queue for a while then realised we had about 20 mins to get on stage so had to push our way through, bang on the door and asked to be let in. They wouldn't let us without tickets until they saw our guitars and drums.
Tell us about playing live and the live experience for you and for your fans?
Samara: This is my favourite part in music. It is very gratifying especially when the crowd goes crazy with you. I don't think anything compares to it. When the audience is enjoying it,feeling that energy we give out, it is a great moment.
Samara: Simplicity, originality and honesty...melody, lyrics and standing out from everything else you have heard. Making you want to repeatedly listen to it
What one single album do you wish that you'd written or performed on, and why?
Martha: It would have been great to have the talent to be part of writing and recording a Tool album
What piece of your music are particularly proud of?
Martha: Our new single Once. It was a team effort between the band and we really enjoyed recording it with James, who has worked on so many great albums
Who today, writes great songs? Who just kicks your ass? Why?
Samara: I don't know if they kick my ass but I really like The Interrupters at the moment. I love their two-tone tone style.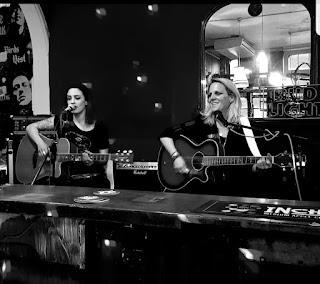 Vinyl, CD, or digital? What's your format of choice?
Samara: I liked CDs but had to go digital ... we are not given much choice.
Whiskey or beer?And defend your choice
Samara: Whiskey is the alcohol that could make me lose control but in small doses it can do a lot of good. But I would say beer so I can last longer. Btw I always have just one shot of whiskey or brandy before getting on stage! Because of that, I guess I have to pick Whiskey (in small amount).
We, at the Ripple Effect, are constantly looking for new music. What's your home town, and when we get there, what's the best record store to lose ourselves in?
Samara: Hit Import in Nice, France:
Samara: We are working on new songs and planning some great shows around Europe.
Any final comments or thoughts you'd like to share with our readers, the waveriders?
Subscribe to our Facebook, Instagram, YouTube to catch the news. In the meantime, watch our new video for our single Once on YouTube and let us know what you think of it 😊
YOUTUBE GASOLINE THRILL