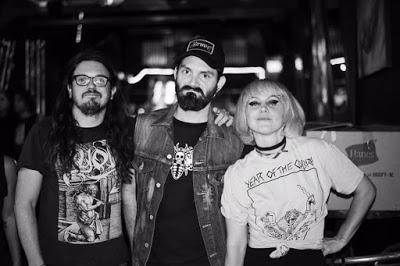 SM=Susie McMullan JPL=Jordan Perkins Lewis JM=Jamie McCathie
What have been your musical epiphany moments?
SM: in 8th grade growing up sheltered, catholic with very conservative family I discovered Danzig. It was epiphanic.I was hooked on punk rock from that point on.My next pivotal point was lunachicks, genitorturers, bad brains, fugazi and the melvins.Then Wino or Spirit Caravan, Witchcraft, high on fire and Earth. Now Pallbearer,Yob, Wovenhand, Spelljammer and Lo-Pan. JPL: John Zorn shook me up early on. I didn't know you could do that kinda stuff with sound. That rabbit hole got real deep for me. JM: When I was 9 years old, a Guns n Roses live in Paris show came on TV. Mind, blown.
Talk to us about the song-writing process for you. What comes first, the idea? A riff? The lyrics? How does it all fall into place?
SM: Jamie's riff bestows its terror down on us and we obey.Then I obsess over it and sing melodies or chant or scream animal sounds until it's right. Then add lows with Bass. Then Jordan makes us badass with drums. JPL: They come to me with ideas and we jam it out until it feels right. Then we refine, refine, refine.
Who has influenced you the most?
SM: Dolly Parton and Danzig JPL: John Cellelo. JM: Kirk Windstein, Thom Yorke & Mike Scheidt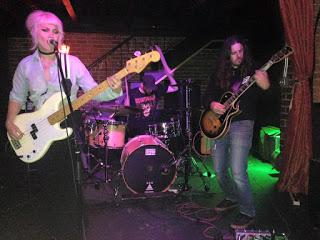 Where do you look for continuing inspiration? New ideas, new motivation?
SM: Tribal music especially from Australia gets me going when I'm looking for inspiration while writing a vocal melody. It makes feel wild and barbaric. It's possible that the feeling it gives me is more of the inspiration than the actual melody of chant. Heh. It reminds me of the times we had bonfires by the levy and tried to recreate low rent crash worship shows in Baton Rouge. JPL: Drum Corps International never fails to impress me. JM: Really sad folk music. I love this song 'To leave something behind' by Sean Rowe, it's been on constant rotation recently.
We're all a product of our environment. Tell us about the band's hometown and how that reflects in the music?
SM: I'm from Baton Rouge, Louisiana, and grew up listening to ill Whiskey, suplecs, four square, Dixie Witch, Honkey.The dirtyhad been doing slow bluesy metal since the 90s.It wasn't intentional, it was just how things went down in a town that has blues and jazz blaring at every party or parade.I think they giggle when they hear the term "doom".We just called it, Metal.It wasn't untilI moved to San Francisco until I heard the term "doom" or "sludge".I suppose we move slower by the Gulf of Mexico than they do here, so what's normal to us is slow to everyone else. JPL: SF is a magical place. We try to conjure a little magic of our own. JM: San Francisco is a transplant city. A place full of different people from different places. Brume is a band of different people coming together with different ideas.
Where'd the band name come from?
SM: Jamie's brain. It's slow and foggy and even a bit misty. Haha. JPL: Europe.
You have one chance, what movie are you going to write the soundtrack for?
SM:The jerk is the best movie ever. JPL: Metropolis.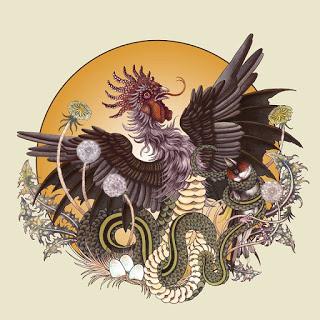 You now write for a music publication (The Ripple Effect?).You're going to write a 1,000 word essay on one song. Which would it be and why?
SM: Wovenhand song called King David. He delicately removes your preconceived notion of musical genres. It's a little metal and little country, some blues and a touch of space. I'm where that song is at in my life. It's personal. JPL: Billy The Mountain by Zappa & The Mothers - the 1971 live version from the Pauley Pavilion at UCLA. My dad was at that show.
Come on, share with us a couple of your great, Spinal Tap, rock and roll moments?
JPL: One time I was playing at show at the Roxy in Hollywood with a band called H.O.O.D. and my singer fell and split his head open against the drum riser. He finished the set with blood streaming down his back before going to the hospital to get his scalp stapled together.
Tell us about playing live and the live experience for you and for your fans?
SM:I love when people are close to me when I play and the lucky second when you get to have a moment with someone. A moment of eye contact that makes you feel not lonely, like you both are feeling the same thing at the same time. JPL: Shows are a labor of love. I'll keep doing as many as I can. JM: We are kinda an intimate band. Slow, repetitive and mood driven. if people wanna lose themselves with us we are the band for you. If you wanna party and jump around alot, there are a ton of other great bands out there.
What makes a great song?
SM: A song that make a numb person feel something. JPL: A hundred terrible songs. JM: Personally? Gut wrenching melody. Get's me every-time.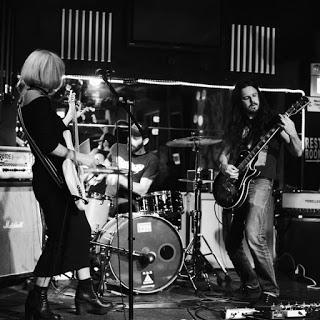 Tell us about the first song you ever wrote?
SM:School of Hard Knox. I have a lot of poetry about the working class, non-elite, you know, the people who actually do shit. I studied engineering and grew up in the air conditioning industry and always thought it was interesting and unfair that the mechanics were a lot smarter than me and my engineering colleagues but the pay-scale favored college graduate engineers.I've spent years after college trying to know machines and just get my head out of the clouds in general.There is nothing more attractive than a nerdy gear-head to me. JPL: It was not good. JM: It sounded like a Crowbar cover song, it was with a band I started when I was 15 called Softroom. I was the singer/bass player and was desperately trying to sound 55, overweight and from NOLA. I was a 15YO, skinny boy from Bristol in England.
What piece of your music are particularly proud of?
SM: The part that gives someone the same feeling we had when we first played it together. JPL: I'm proud of the new album overall. It was a blast to make. JM: I'm with Jordan, the new album i'm very proud of. We worked hard to write this record.
Who today, writes great songs? Who just kicks your ass? Why?
SM: Wovenhand, Pallbearer and Lo-Pan JPL: I'm always intrigued by the stuff on Tzadik & Ipecac. Swans at the Regency was probably the last thing I saw that really blew me away. JM: All them Witches are absolutely mind blowing. Incredible songs, ridiculously talented and the live show is killer. I love that they give zero shits about having 'a sound'. They just write whatever they want and continue to evolve into this awesome rock band.
Vinyl, CD, or digital? What's your format of choice?
SM: Digital. I'm so tickled to have any song ever at any time.I like to loose myself in Spotify.Next is live shows captured through facebook. JPL: I enjoy the experience of listening to vinyl but I usually stream music for convenience. JM: Vinyl for art, digital for listening.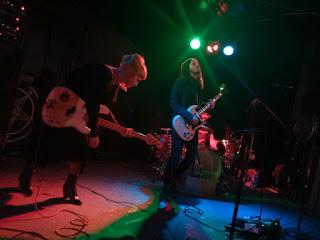 Whiskey or beer?And defend your choice
SM: I love whiskey JPL: Both and I'll defend them to the death. JM: Beer, all day drinking.
We, at the Ripple Effect, are constantly looking for new music. What's your home town, and when we get there, what's the best record store to lose ourselves in?
SM: SF, CA, USA. Aquarius- those guys taught me so much.The store shut down, but those people still exist. Go find them. I'm sure they have an epic private collection. JPL: I grew up in L.A. and the last record store I went to is long gone. Now I live in S.F. and the last record store I went to is long gone.
What's next for the band?
SM: We head to Europe for a tour with Gurt, we'll put out another album by end of year, we play Desert Fest, we have an east coast tour with Body Void and lots of fun in the studio to look forward too. JPL: Margaritas.
Any final comments or thoughts you'd like to share with our readers, the waveriders?
JPL: Check out the new record and come see us live.