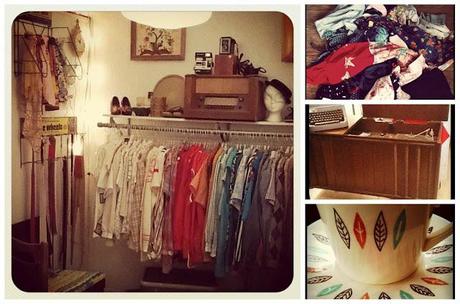 We've been absent from the blog/online world lately for good reason. We've been inventorying like CRAZY, hunkering down at the shop every spare moment, preparing to open. Before our opening, we'll post pictures of a tour, which we can't WAIT to show you.  Our inventory has grown exponentially, which makes our hearts swell with happiness! We've found some really incredible pieces in these few months of collecting as much vintage as possible, all of which are becoming increasingly difficult to part with. We have big plans for our online shop as well, a complete overhaul if you will. All of which is part of our plan in the upcoming weeks. It's an incredible feeling going to 'work' in a place that is filled with beautiful vintage. Sometimes it doesn't feel real. Ok, most times it's completely surreal.
In the meantime, you can
follow
uson instagram and see our progress!