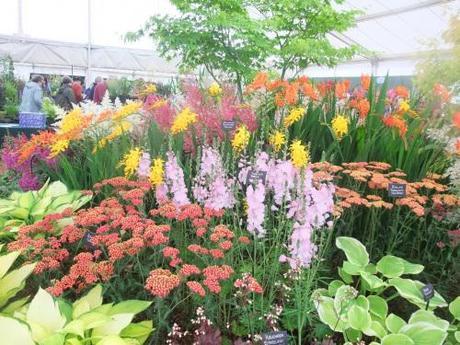 Holden Clough Nursery
My favourite part of the RHS Tatton Park Flower Show was the floral marquee, but then I can say that about any of the shows as I am really a plantaholic at heart.  What I really liked about the floral marquee at Tatton was that many of the nurseries are from the North of the UK and aren't nurseries I have come across before.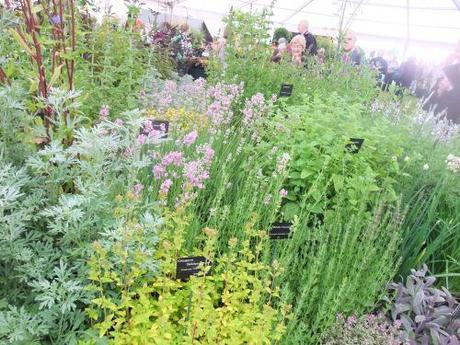 Hooksgreen Herbs
I really liked Hooksgreen Herbs display.  They were one of the more southerly nurseries I saw coming from Staffordshire, almost do-able from my home.  I particularly liked the way their display of herbs looked more like a normal garden border rather than a herb garden display.  I bought some chicory from them for its amazing blue flowers.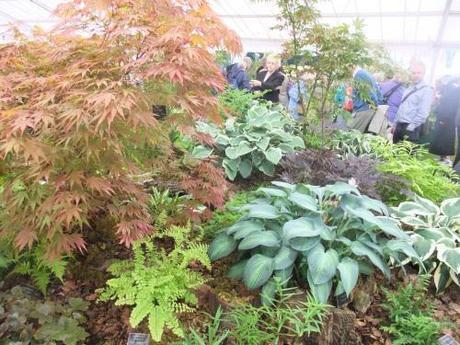 Mary Green - The Walled Garden
Mary Green's nursery is my sort of nursery, lots of woodland/shade loving plants, sadly they don't have a website.  They had been awarded a Gold (as had all the nurseries on this post I think).  It wasn't their first gold at Tatton but the lady I spoke to, possibly Mary Green, was as pleased as if it had been their first.  I bought an interesting ground cover plant from them: Stephanandra Incisa 'Crispa' which they hadn't shown at Tatton before but I think will have provided very popular.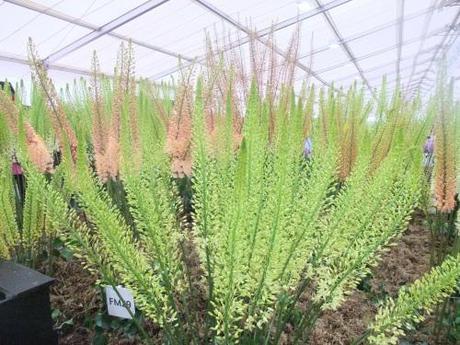 Jacques Amand
In contrast where the bulb stands and the Jacques Amand display of Eremurus particularly stood out.  Sadly I don't think these plants would like my soil but I might just give one a go on the bank which is fairly free draining.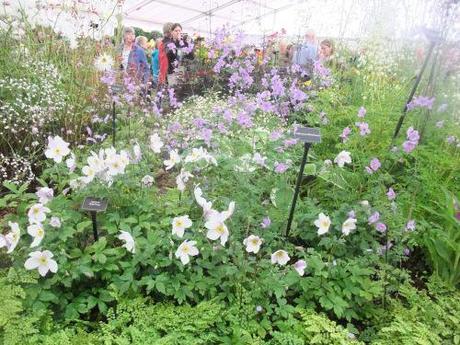 Elizabeth MacGregor
My favourite display was Elizabeth MacGregor's. She is based in Scotland and I understand doesn't do any of the shows further south than Tatton.  I thought her planting combinations were stunning, she obviously has not only an eye for a good plant but also an understanding on how to combine colours and textures.  For the first time ever in visiting a show I actually bought a nursery's catalogue and I shall be perusing this over the coming weeks.  I bought a Sanguisorba from her but also I was thrilled to get one of her new introductions – Anemone Black Swan.  This was released at the Chelsea flower show and because one of its parents is spring flowering and one autumn flower, this plant flowers from June to October.  I have to say the plant cost a little more than I normally spend at shows per plant but I think it was worth it.
So those are my highlights of the floral marquee.  I have only shown you a bare handful of the displays, there were 83 nurseries present.