Some of my favourite words particularly when put together - plant. buying. trip. Add in the company of a good friend (socially distancing obvs) and you have the components for a good morning. Now that my area of Leicester has been released from the tighter lockdown restrictions the need to get out and about is overwhelming. A quick twitter exchange and the morning was planned, I had some time off work and we were going out.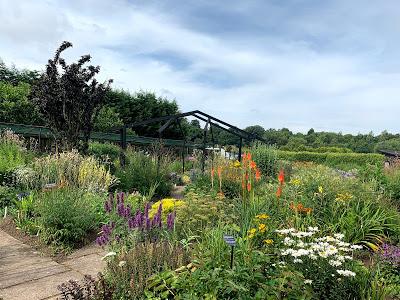 One of our favourite nurseries to visit is Avondale Nursery just outside Coventry. It is a 30 minute hop from home and seemed the perfect place to spend a couple of hours. When we arrived we decided to wander around the Library Garden first. After some chatting we decided we have not been around this garden at this time of year previously. It is always interesting seeing gardens at different points in the year.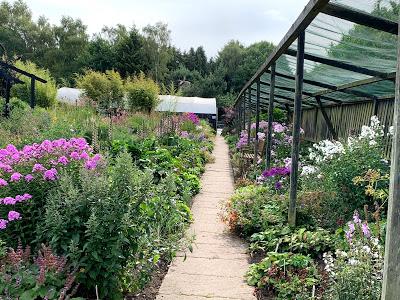 The scent from phlox was wafting across the garden. It was all looking very good.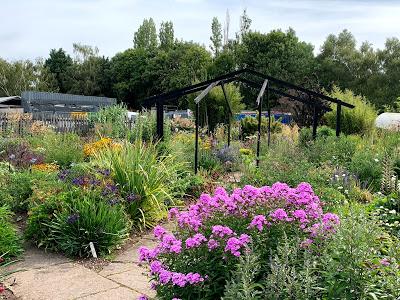 It isn't a massive garden and shows well what can be done with limited space. If you look at each block of the garden as almost a mini garden in itself then it is very translatable to a small back garden. The only difficulty would be deciding what to choose to go in it. This is of course the point, you wander around the garden and fall in love with plants and then head into the nursery and buy them.
and where plants purchased I hear you ask?
Well yes, of course, it would be rude not to. The nursery is nicely laid out and there is a notice telling you there can be no more than ten customers allowed in at any time. There is a one way system where there are pinch-points in the layout so that you stay safe easily. There was hand sanistiser and the payment point is outside. All was very reassuring.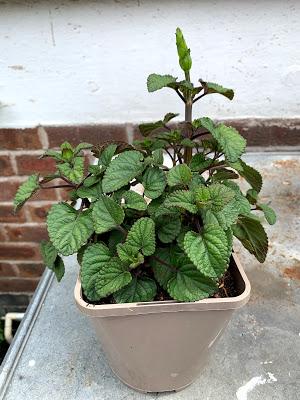 This is Salvia stolonifera, it has a nice orange flower and should be hardy. It can grow to around 90 cm and I do like tall flowers so I am looking forward to this.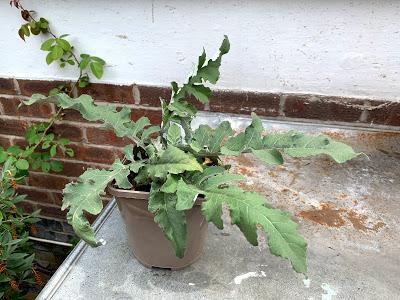 This is Stemmcantha centauroides, again she is a tall one getting up to 120 cms all being well. Also this should also be good for pollinators so I am very excited waiting to see this flower.
After visiting Avondale our usual routine is to pop into the garden centre next door. We wander around a bit and look at what they have and sometimes pick up a plant or two.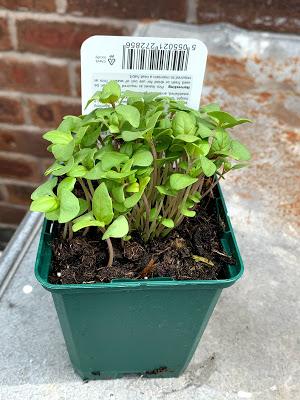 This time I picked up this Cinnamon Basil. The scent of the leaves is wonderful. We put our face coverings on to go into the garden centre and pay. I have potted this into a bigger pot and put it in the container veg garden. There is getting to be a small herbery in the plot, which I will write more of another time.
Until then, stay safe.