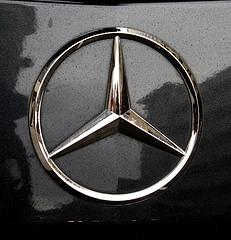 photo : MoneyBlogNewz
Set in the superb Austrian Province of Steiermark is a perfectly beautiful "Bad" place that has royal roots and links with luxury!
Bad Ausee
That's the town name – it's not a naughty place! It's actually a very good place. Bad means that it is an officially recognised Spa town.
Geographically Bad Aussee is considered the mid-point of Austria, a fact that is marked by a stone monument in the town's picturesque park. It was once also the main administrative center in the region for the Salt trade, with connections to Venice and the Moorish traders.
One celebrated fact is that the town had a famous daughter – the wife of Archduke Johann of Austria. In a true 'rags to riches' story, Anna Plochl (daughter of the local Postmaster) married Archduke Johann (1829) in a morganatic marriage  which made her a member of the Habsburg Dynasty, rulers of the Austr0 – Hungarian Empire.
The life and times of Anna and her husband are captured in a display in the Kammerhof Museum. Along with costume displays, folk music and the area's history of Salt mining and trading, visitors can get to know more about the hidden treasures and customs of this alpine retreat by spending time in this beautiful historic building that dates back to the 1300′s.
Mercedes Bridge
A further claim to fame is the Mercedes bridge that crosses the river in the town. Best seen from an aerial view, the bridge  is designed to look as though cast in silver with three pointed spokes in a circular surround.
The  logo of the Mercedes Benz brand (see above), depicts domination of land, sea and air. It's trademark silver colouring is understood to date back to the company's involvement in the first Grand Prix at Nürburgring in 1934.
Rumour has it that the chiefs of the company spent so long polishing the paintwork on their wheeled wonder  that they returned it to the raw silver of the metal beneath. And in case you're wondering, it was originally a white wheeled wonder. 
But as I say, it is only rumour!