Louis Boston, that is. Just last night Louis Boston, a high-end boutique (with an amazing range of clothing) on the waterfront in South Boston , held a party for fashion bloggers in the city. I am desperate for any excuse to stay in the city rather than trekking back to the burbs so I was all for it. It was my first time visiting Louis Boston and I wasn't disappointed. At least, until I checked the pricetags! The store carried some really gorgeous, unique pieces and a sick collection of shoes. And they had cheese platters (which for me equals heaven)!
Besides ogling the amazing clothing, I got to see some of the wonderful Boston bloggers and fashion lovers who make these events so much fun. I don't think I say it enough, so let me say it now: there are some really kickass, friendly, awesome ladies in this city!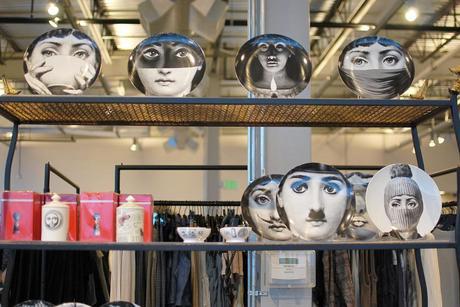 Not all plates are worth photographing; these totally are.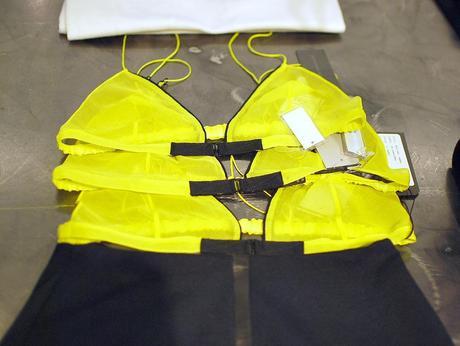 Proenza Schouler triangle bra. So ridiculously, insanely gorgeous. Do want!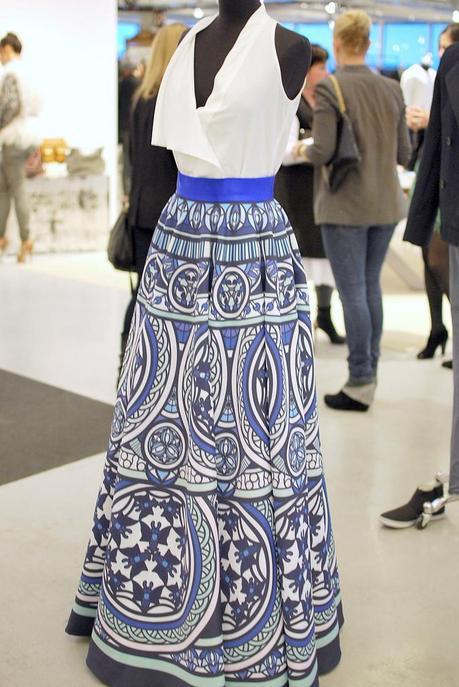 No idea where I'd wear this, but I'll make an occasion!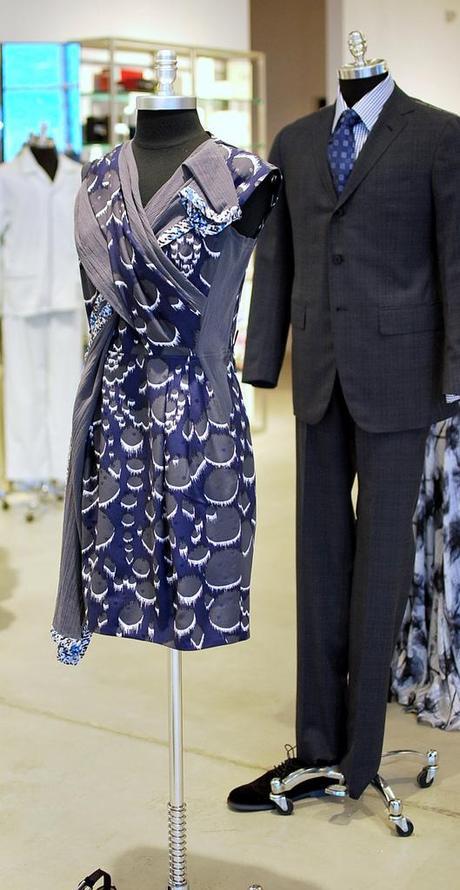 I'll take this in a size 4, please. Form of payment? Um, do you accept smiles and well-wishes? Okay then.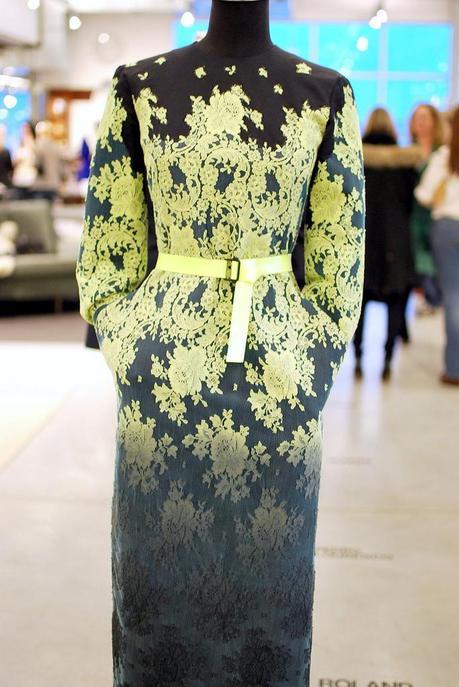 Jason Wu. I can't even pretend to create an occasion to wear this- it's way too cool for me.
(Update- this dress is actually by Alessandra Rich. Thanks to Joseph Gordon Cleveland from StyleBoston for the correction!)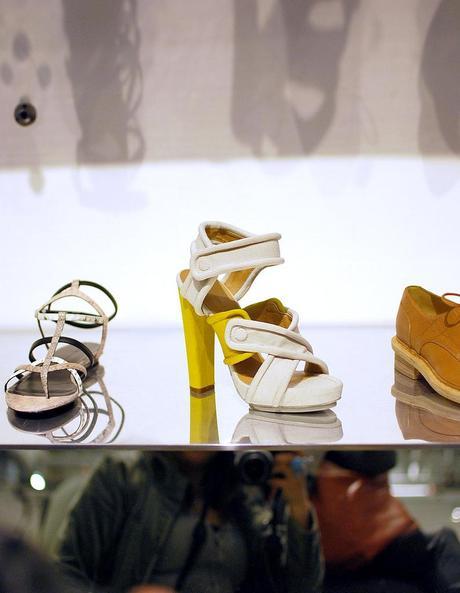 Oh hai Balanciaga heels. There was a crowd of us around this shoe, staring in awe (and lust).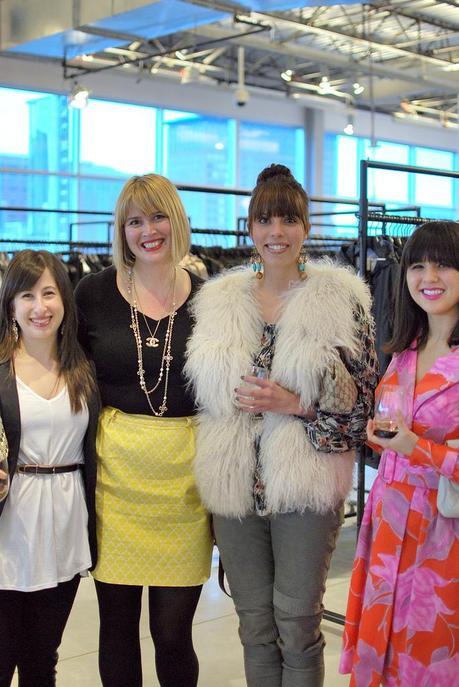 Marissa from
The Well-Appointed Catwalk
, Lissy from A Girl in Boston, Lani from
Mon Petit Chou Chou
, and Sami from
A Glimpse of Glamour
.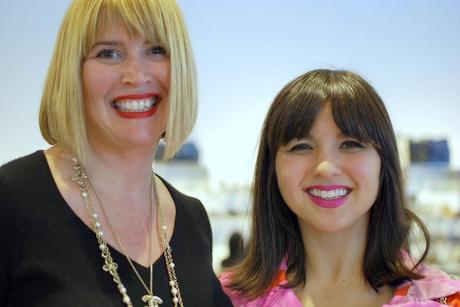 I love their bright lipsticks!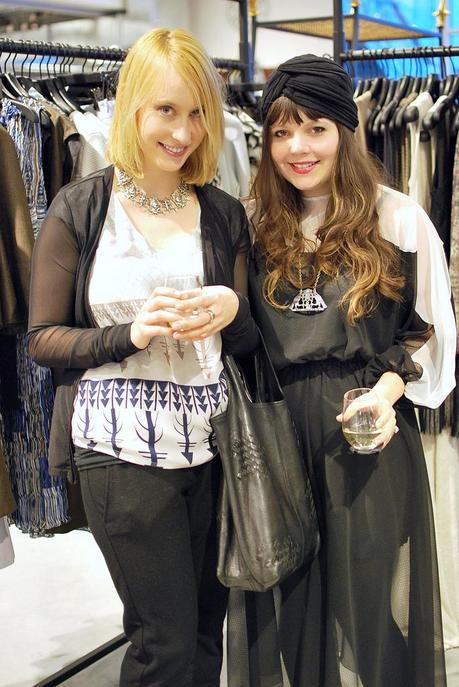 Cassie of The Closet and and Amanda of
d.aMa Design
.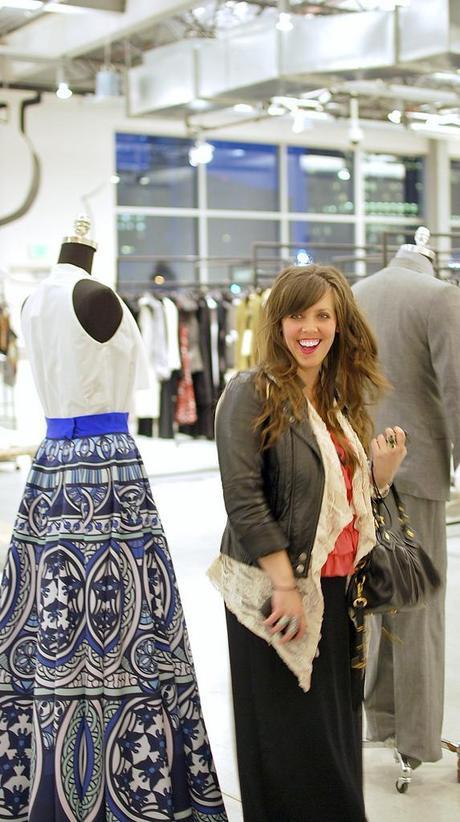 Amy of
Punky Style
and
The Swapaholics
.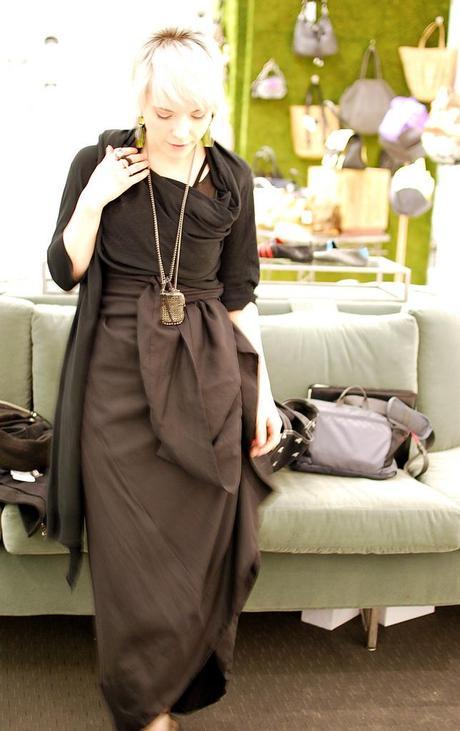 Holly of
Covetous Creatures
.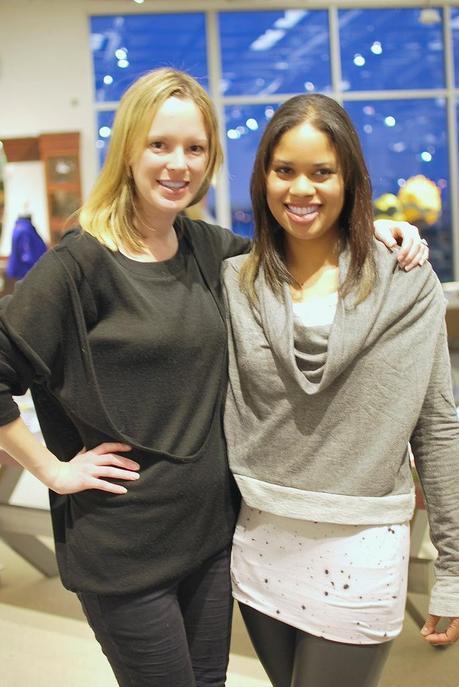 Liana of New Brahmin and moi!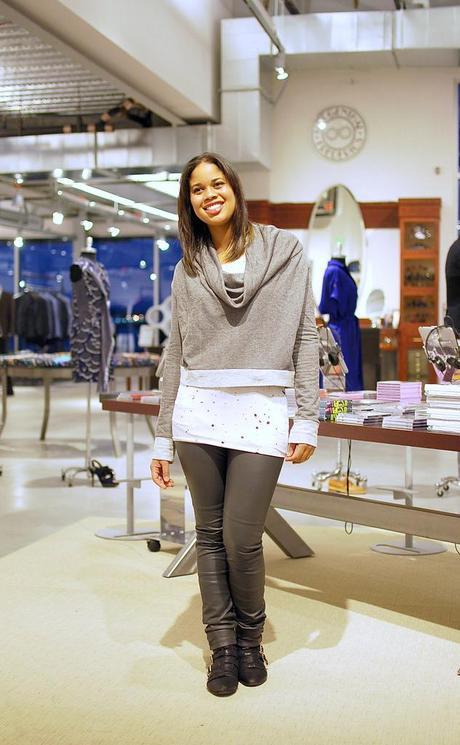 Sweater- Anthropologie
Shirt- H&M
Faux leather pants- H&M
shoes- Jeffrey Campbell