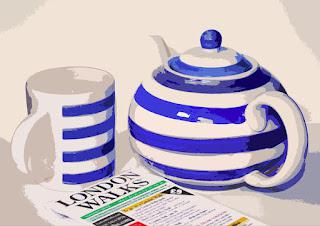 The Best Tea & Coffee In London… As Selected By London Walks Guides…
As promised yesterday, Here's Kim pointing you in the direction of a perfect cuppa…
Forget the coffee. This is England and our national drink is TEA.
I can confirm, having done serious market research in search of a decent cuppa that ALL of the coffee shop chains do truly AWFUL, abysmal tea.
For bog standard uplifting builders brew – which is essential on a wet, cold winter walking day – you need one of the many cafes in London. Don't settle for anything that comes with the teabag in the cup – in fact, here you shouldn't even have a cup, it's got to be a mug. The tea should come from a great big metal teapot that has had more hot water poured over its contents over and over again.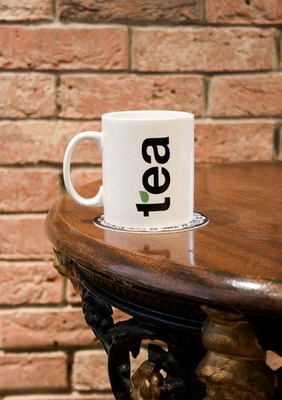 If you are now worried about the "hairs on your chest" result here and are looking for something more refined then you want to check out TEA – a great little store between St Paul's churchyard and Paternoster Square. It's a regular haunt of mine and where Hilary and I do our planning for rotas for London Walks. They have a huge range of teas which are freshly brewed and only delivered to your table when they are ready to drink. Sandwiches and lovely scones and cakes are also served.
It's a great place to finish a walk and you can do just that with me on Thursday afternoons having explored London's Blitz history (2.15pm St Paul's tube)  and don't forget that I also lead a Tea & Coffee History walk and the nextone will be on 5 January 2013  – a good New Year's Resolution to join me and enjoy a cuppa!
Kim
Kim, who has worked in the House of Commons and the European Parliament, is another 24-carat Blue Badge Guide: she won the London Tourist Board's Guide of the Year award in 2001.
The Editor adds… our London Coffee (yes, we know Kim, and TEA) series is brewing up nicely. We've got a few first-time contributors lined up – and already a couple of 'em are echoing Kim's sentiments on TEA near St Paul's. Tea's website is HERE at www.wearetea.com.