We were grabbed by this eye-catching pic in last night's Evening Standard…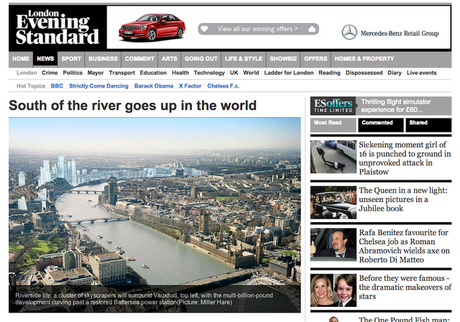 "Looking more like a skyline from a science-fiction film than a stretch of the Thames, this is the latest image of what London's biggest regeneration project will look like…"
Read the full story in the Evening Standard HERE. Any thoughts, Daily Constitutionalists? Too many skyscrapers? Not enough? Leave a comment (below) or drop us a line at the usual address.